Exploring Iceland's Golden Circle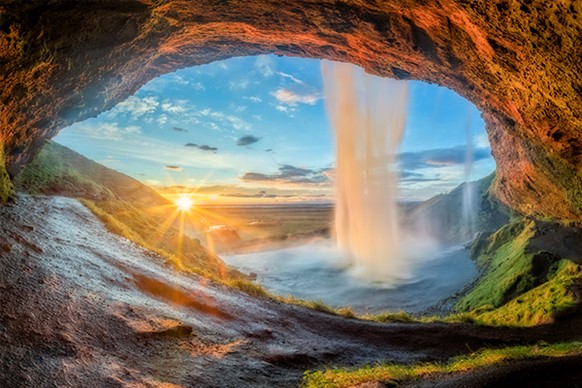 Iceland's Golden Circle is one of the world's most impressive day trips. The route from Reyjkavic to Iceland's three biggest attractions highlights the dramatic natural beauty of the rugged island nation, connecting geysers, waterfalls, and the collision point of two vast continents. With countless sightseeing opportunities and dining options along the way, the Golden Circle has something for everyone.
What Is the Golden Circle?
The Golden Circle is an extremely popular daytrip from Reyjkavik. The 190-mile scenic route to three of Iceland's most iconic attractions is most often travelled clockwise, stopping at Thingvellir National Park, the Geysir Geothermal Area, and then the Gullfoss Waterfall. Almost 2 million people toured the Golden Circle in 2019. The majority of visitors come during the relatively dry summer, when temperatures hover just above 50℉. Tours of the Golden Circle last all day, and include sites beyond just the main three.
Can't-Miss Attractions
The official Golden Circle route is made up of just these three stops, which are easily accessible and spectacularly beautiful. They're essential for a reason.
Thingvellir National Park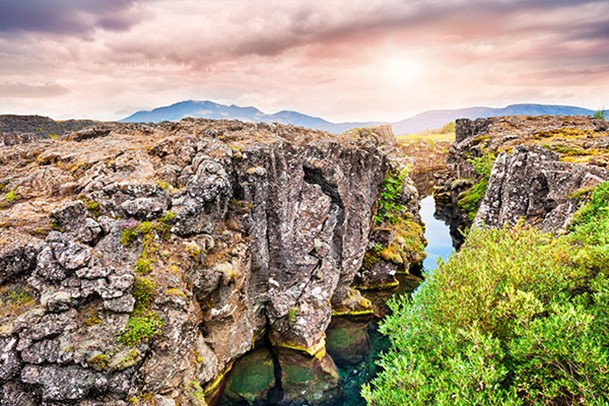 This UNESCO World Heritage Site is in the rift valley where the North American and Eurasian tectonic plates meet. It is one of few places on earth where tectonic plates are visible above ground. This is also where Iceland's early settlers created the world's first parliament in the year 930. Snap a gorgeous picture at Öxarárfos Falls, or at a viewing area where both plates are visible at once.
Geysir Geothermal Area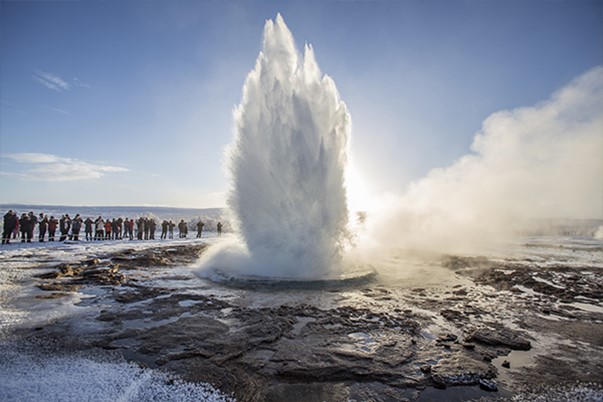 See hot springs, gurgling mud pots, and the natural spectacle of geysers. You're virtually guaranteed to witness Strokkur Geyser erupt, as it has been shooting superheated, highly pressurized water up to 130-feet in the air every ten minutes since 1963. A short walk to the peak of nearby Mt. Laugarfjall provides incredible views and photo opportunities of the geothermal area to one side, and the sprawling Haukadalur Valley to the other.
Gullfoss Waterfall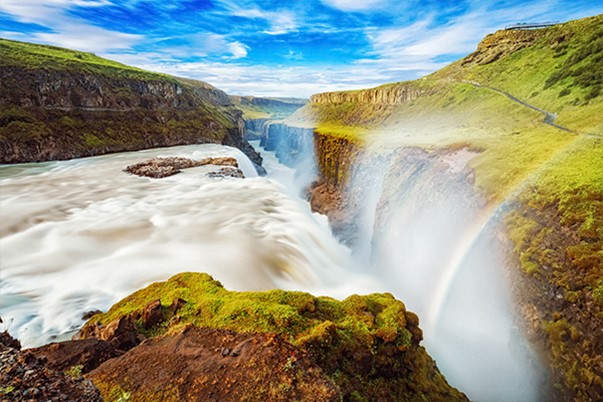 The glacial water of Gullfoss Waterfall thunders more than 100 feet down two spectacular drops. When the sun is out, the water itself can light up in a dazzling shade of gold, appropriate given Gullfoss' literal translation of "Golden Waterfall."
Other Must-See Stops
Hot springs, colorful craters, and miles of idyllic countryside line the route of the Golden Circle, and shouldn't be missed.
Secret Lagoon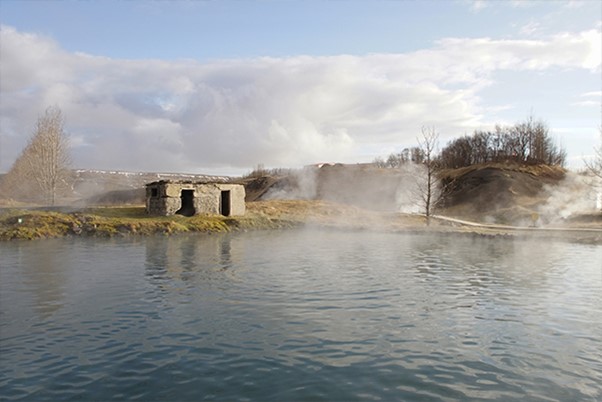 The Secret Lagoon is the country's oldest geothermal swimming pool. Dating back to 1891, the warm, healing waters come from nearby hot springs and Litli Geyser, which erupts several times an hour to the delight of bathing guests. Come here to relax like a true Icelander.
Kerid Crater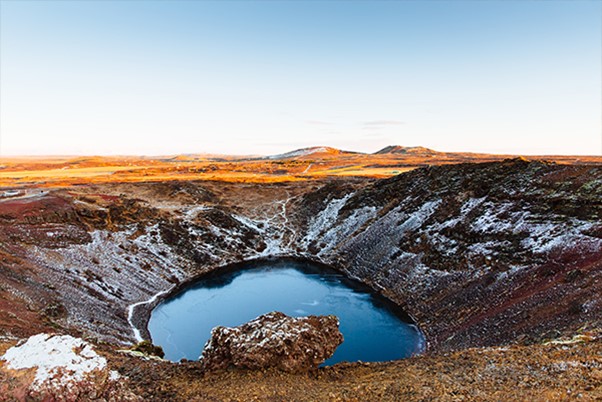 Kerid Craster is a volcanic caldera made up of red and orange lava rocks with a bright blue lake in its center. A magnificent contrast in colors, the stunning oval-shaped natural feature was formed nearly 7,000 years ago.
Where to Eat on the Golden Circle?
All this sightseeing is bound to work up your appetite. Thankfully, there are plenty of stops you can make on the road. For breakfast before leaving Reykjavik, stop by the brightly colored Braud & Co., and order one of their world-famous cinnamon buns. In between Thingvellir and Geysir, the Efstidalur Farm's restaurant is a welcome sight. Family run, the centuries-old farm grows and raises much of what they serve guests, including the fresh cream that makes Efstidalur's ice cream such a treat.
Take a Guided Golden Circle Tour
If the magnificent Golden Circle, a highlight of the perfectly named "Land of Fire and Ice" appeals to you, we suggest taking a guided tour with YMT Vacations. You'll have plenty of time to enjoy the sites of the Golden Circle, as well as black sand beaches, a geothermal greenhouse and horse farm, the Reyjkanes Peninsula, and more on Enchanting Iceland. We will take care of all the details, leaving you free to enjoy a dream Icelandic vacation.
YMT Vacations has been providing affordable guided tours for mature travelers since 1967. Our guided cruise and land tours, to destinations around the globe, are designed with value in mind. By thoughtfully bringing together each separate element of your vacation, we can guarantee you the best price and an easy, worry-free trip. Visit ymtvacations.com to learn more!
---