Top 5 Extraordinary Culinary Experiences with Luxury Gold
If you're traveling with Luxury Gold, expect unforgettable delicious high-end dining. You may find yourself indulging in Michelin-star fare one evening and then diving into the street food scene the following day on a foodie tour. From private cooking classes with culinary masters to marvelous lunches at vineyards, dining is a highlight of the journey, rather than just a standard mealtime.
Food is a huge part of travel, and you'll truly discover the culture of a destination through Luxury Gold's carefully selected dining experiences. In addition to renowned Michelin-star restaurants, you'll also visit fine-dining restaurants acclaimed by other leading industry guides such as Zagat, AAA Diamond and Forbes.
Prepare for the meal of a lifetime with Luxury Gold's top 5 extraordinary dining experiences below.
Exclusive Views of the Gulf of Naples at Michelin-Starred Mammà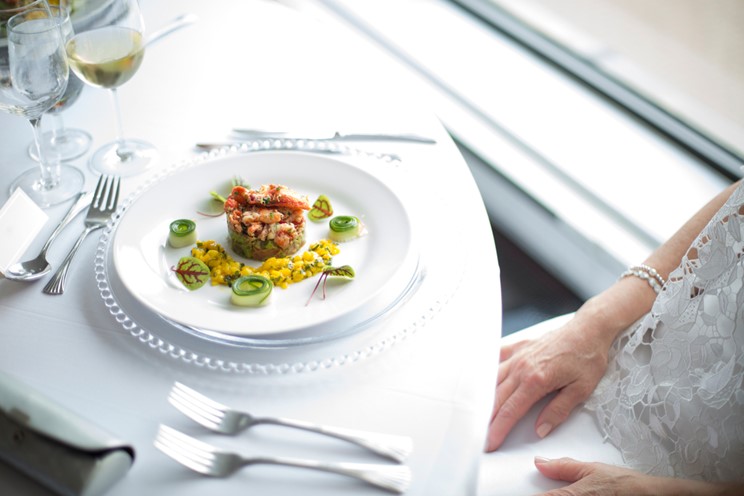 Italy is known for its exceptional cuisine, and you will not be disappointed on Luxury Gold's Ultimate Italy. While visiting the gorgeous Isle of Capri, you'll take in beautiful, exclusive views of the Gulf of Naples from the privileged perch of Michelin-starred Mammà for lunch. You'll indulge in a delectable meal of Mediterranean flavors in perfect Caprese style, created with passion from fresh, local produce by chef Salvatore La Ragione.Mammà is in the heart of Capri Island, an iconic spot from Dolce Vita, and is just steps from the famous square.
Tour the Best Bites in Paris from a French Food Connoisseur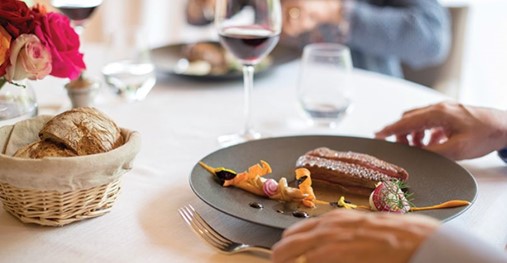 While exploring one of the most iconic food capitals of the world, you'll join a passionate food connoisseur for a small-group gourmet foodie walk through the streets of Paris on Luxury Gold's French Vogue. You'll visit a variety of patisseries, boulangeries and chocolatiers, taste delicious specialties and meet passionate foodies along the way. After visiting Paris, enjoy a high-end lunch at the Michelin-starred Maison Prévôt, nestled in the heart of Provence. This restaurant embraces contemporary, gourmet cuisine and follows the changing of the seasons with locally sourced ingredients.
A Taste of Modern Cuisine at Cusco's Top Restaurant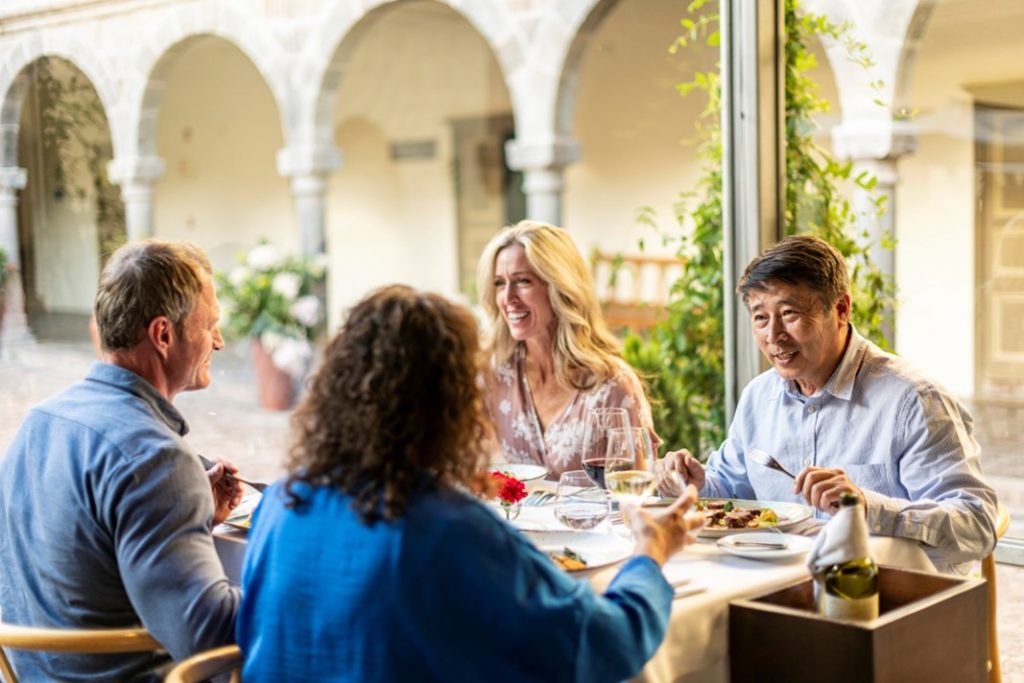 While exploring Peruvian culture on Luxury Gold's Treasures of the Incas, you'll enjoy an intimate candlelight dinner at MAP Cafe in Cusco, one of the city's most prominent restaurants. MAP is situated on the lively, modern courtyard of the Museum of Pre-Colombian Art. This small, glass-enclosed, elegant café delivers contemporary Peruvian haute cuisine with an artistic dining experience, and candlelit for a dazzling evening ambiance.
Dine at Renowned 1135 in Jaipur, Enjoy High Tea in the City Palace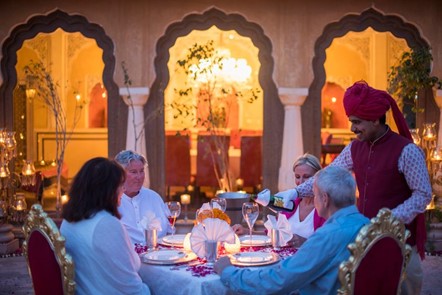 In India, there are two unforgettable VIP culinary experiences on Luxury Gold's Essence of India. While visiting Jaipur, you'll dine at the historic Amer Palace on centuries-old recipes, once made exclusively for royalty. Condé Nast consistently names 1135 AD in their top restaurants of India, and the tantalizing dishes on offer make you realize why. In addition to having dinner at this one-of-a-kind restaurant, you'll also get to savor a locally inspired high tea in a private living room of the Maharaja, within the Jaipur City Palace. You'll explore rooms that are not open to other visitors and see the spectacular crystal table handcrafted by renowned artisan René Lalique.
Enjoy Colonial-Style Tea in Egypt's Famous Historic Hotel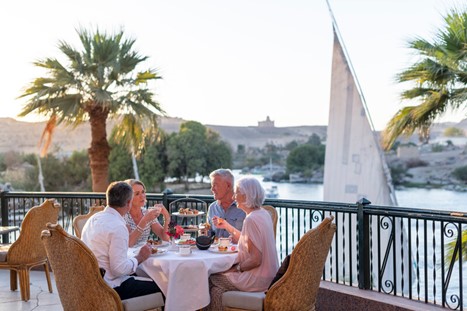 Discovering the ancient lands of Egypt calls for a relaxing afternoon tea, British style. On Luxury Gold's Elegance of the Nile, you'll enjoy a British past time in Aswan with a colonial-style afternoon tea at sunset in the elegant Victorian surroundings of The Old Cataract Hotel. Thi9s hotel was famously visited frequently by Agatha Christie and Winston Churchill. You'll enjoy gorgeous views of the Nile River and Elephantine Island as the hotel sits on a pink granite cliff. To end the day on a high note, you'll enjoy dinner on your luxurious river cruise ship, The River Tosca, accompanied by a Nubian folklore show and live music. The River Tosca presents world-class cuisine made from fresh ingredients, locally sourced from Egypt.
Luxury Gold sets an unmatched standard with its worldwide collection of award-winning small group luxury journeys. Guided by a Travelling Concierge, guests can indulge in the ultimate guided vacation, discovering exclusive VIP Experiences and savoring exceptional dining on every curated itinerary. They will stay at magnificent hotels and travel in absolute comfort, with their Well-Being Director who is always a step ahead to ensure the places visited, adhere to the high standards of excellence. As the global leader in luxury travel with expertise accumulated over 101 years, Luxury Gold epitomizes extraordinary exploration to some of the world's most spectacular destinations. To find out more, please visit www.luxurygold.com.  
---