15 must-have food experiences in 15 countries
By Bex Shapiro of Intrepid Travel
Do you love food so much that you would literally travel… for food?
You're not alone.
There's nothing more exciting (and tasty!) than eating your way through a destination. And there's no easier way to do it than on a food tour that uncovers a world of authentic culinary experiences – complete with local guide, bucket-list sites and small group of like-minded adventurers.
In honour of the above – Intrepid Travel's range of Real Food Adventure trips – we've collated a definitive list of must-have foodie experiences all around the world. They're a little different, they're culturally immersive, oh, and they're delicious. Obviously.
So, what are you waiting for? Get drooling… and get browsing the delectable food trips.
15. Tour Phnom Penh's markets with a local chef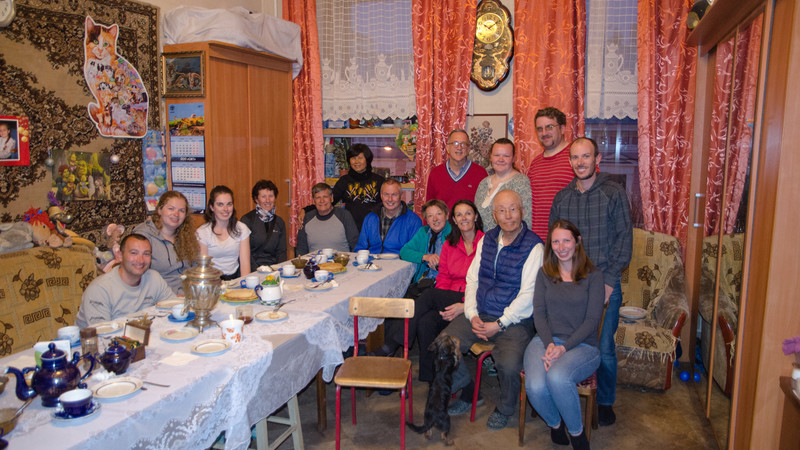 14. Sit down to a home-cooked meal (with vodka!) with a family in St Petersburg
13. Try the real KFC (Korean Fried Chicken) paired with maekju (Korean beer)
12. Learn all things coffee on a local Peruvian farmstay
11. Visit a tahini factory and learn how to make knafeh (a traditional Arab dessert)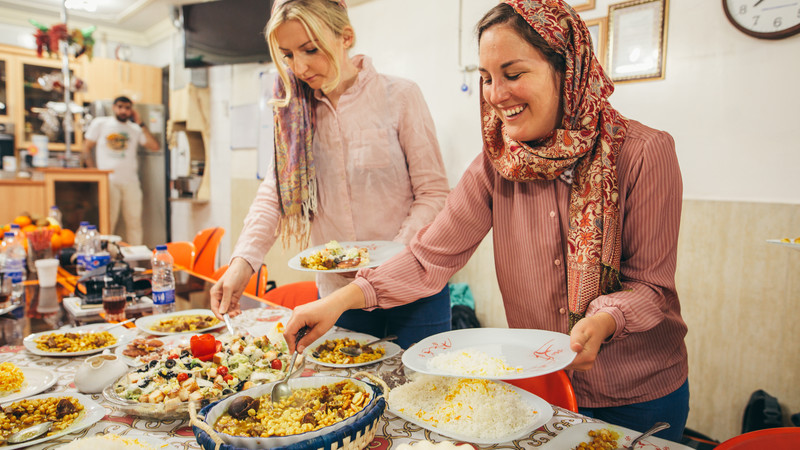 10. Enjoy Iranian cooking at a local family's home
9. Enjoy Vietnamese home-cooking with a local family in the Mekong Delta
8. Make pasta from scratch like a local in Italy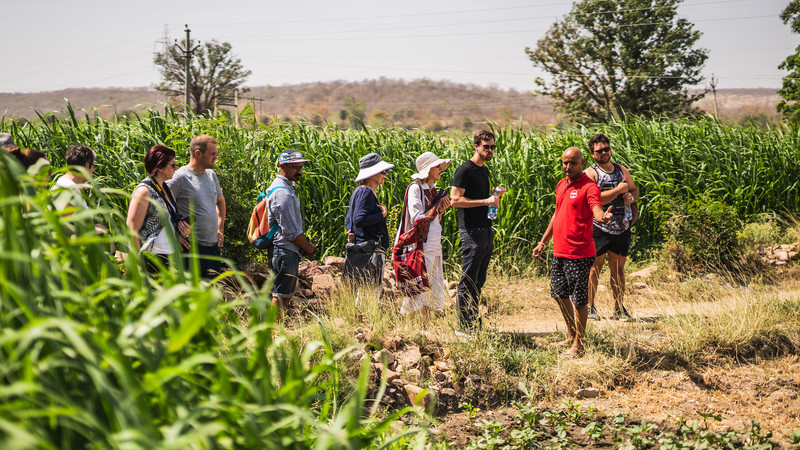 7. Explore the local farms and cooking of Rajasthan
6. Learn the art of khachapuri, Georgia's irresistible cheese bread
5. Harvest your own spring onions to make Taiwan's iconic scallion pancake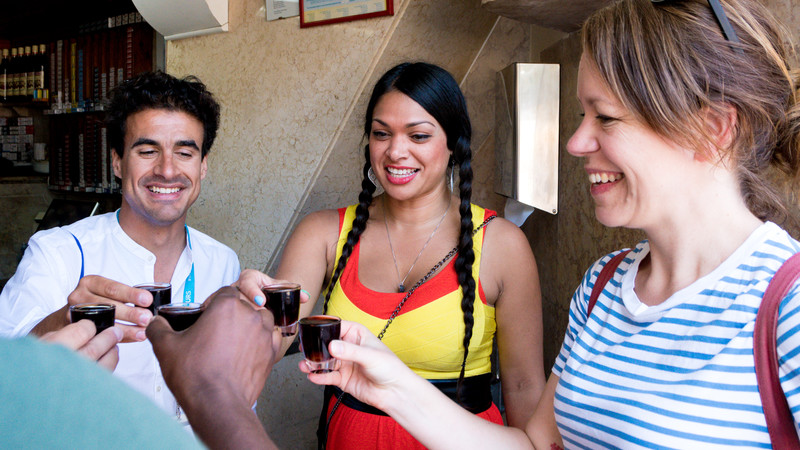 4. Sample port in… you guessed it… Porto
3. Browse a Sri Lankan fish market for the freshest seafood around
2. Dive into spicy Szechuan hotpot like a local
1. Take a taco (and tequila!) crawl in Mexico City
Born in London and based in Toronto, Bex is happiest anywhere she can connect with interesting people over good food. She's passionate about sustainable travel and powerful storytelling, and her favourite cities are New York and Shanghai. Follow her adventures on Instagram @BexShapiro.
Intrepid Travel gets you off the tourist track and onto the road less traveled. With average group sizes of 10 people and itineraries in over 120 countries, their local-led trips are all about experiencing the world with sustainability and authenticity front of mind. Follow Intrepid Travel on Instagram @IntrepidTravel.
---