A Guide to 7 of Colorado's Top National Parks and Monuments
By Katie of Trafalgar
Colorado's national parks and monuments are home to the state's greatest treasures. You'll find everything here from dinosaur bones and ancient ruins, to stunning scenery ranging from snowy mountains and river gorges, to rocky canyons and golden sand dunes. Whether you want to go hiking, kayaking, sandboarding, stargazing, or wildlife spotting, the Centennial State is the ultimate American adventure. Planning a trip? Read our guide to seven of the best national parks and monuments in Colorado – and be sure to add some to your bucket list.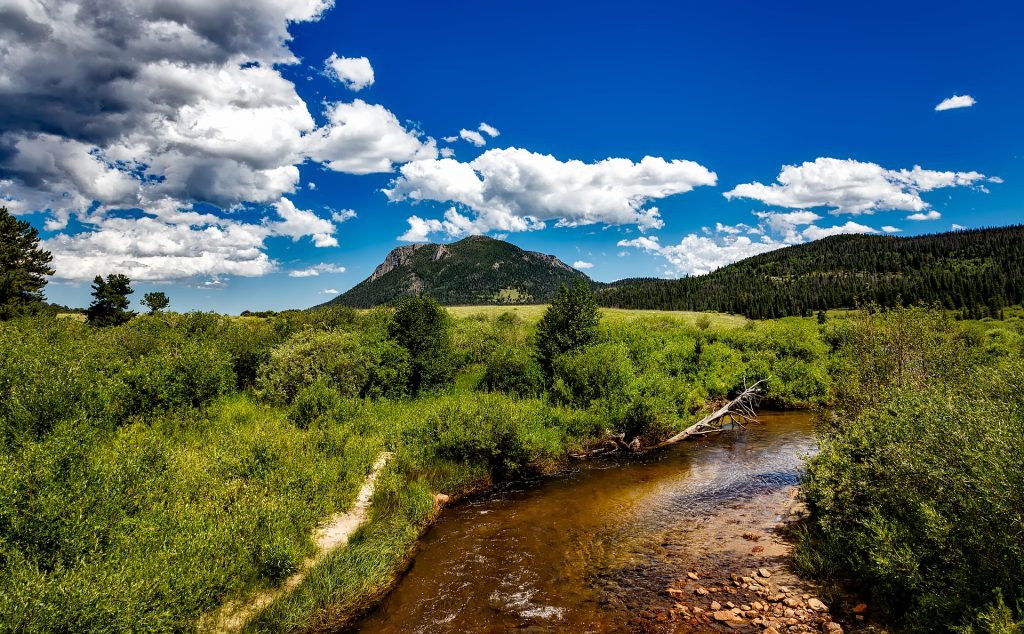 1. Rocky Mountain National Park
As one of the world's most extraordinary landscapes, the Rocky Mountains National Parks is regularly hailed as one of Colorado's top national parks. It's filled with snowy peaks soaring more than 12,000 feet high, alpine lakes and waterfalls, and gorgeous meadows dotted with moose, elk, bighorn sheep and more. If you can tear your eyes away from the views, you'll also find campgrounds, fishing spots and 350 miles of scenic trails ranging from short walks to multi-day treks. The central area of Beaver Meadows and Moraine Park are great places to start your Rocky Mountains adventure. And be sure to take a drive along the Trail Ridge Road, a spectacular scenic byway crossing the continental divide, famed as the highest continuous paved highway in the USA.
GET INSPIRED BY: Welcome to Colorado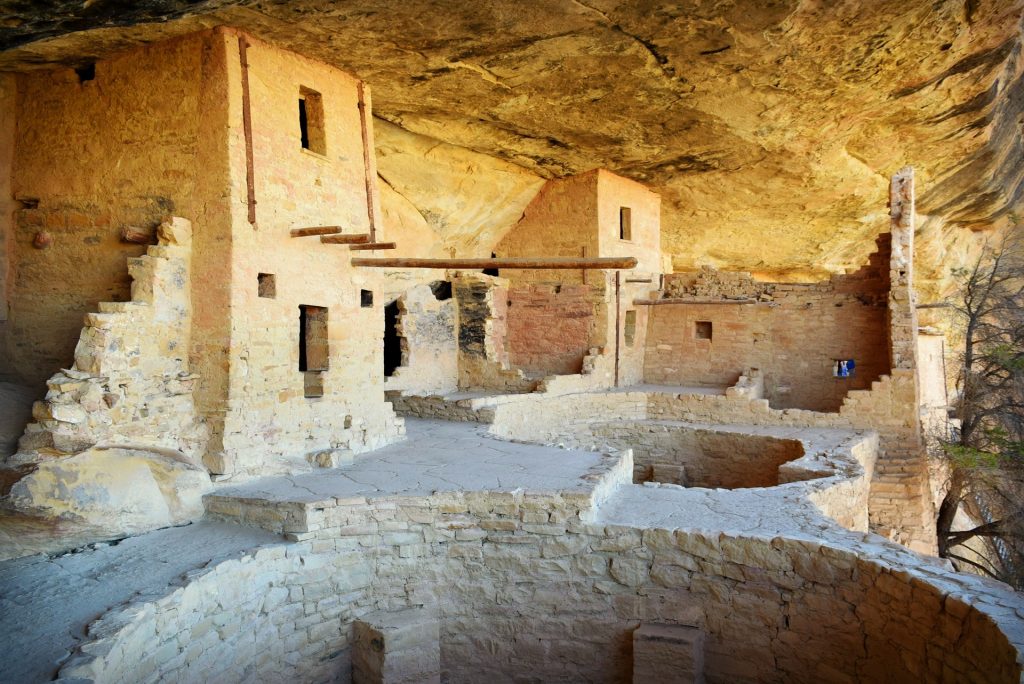 2. Mesa Verde National Park
If you're looking for the best national parks in Colorado, you can't go past Mesa Verde. Set in the stunning Four Corners area of Colorado, Mesa Verde National Park offers both natural beauty and fascinating history. A UNESCO World Heritage Site, here you can trace the ancient footsteps of the Ancestral Puebloans who carved cliff dwellings out of the sandstone canyon walls. The park is home to some of the country's most well-preserved archaeological sites, including more than 4,000 ruins dating back hundreds of years. Drive along the Mesa Loop Road to see the amazing carved dwellings or walk the Petroglyph Point Trail for stunning views and the best rock art in the park. You can also take a ranger-led tour to see more impressive archaeological sites, including the Balcony House with 40 preserved rooms and Cliff Palace, with 150 rooms and 23 kivas.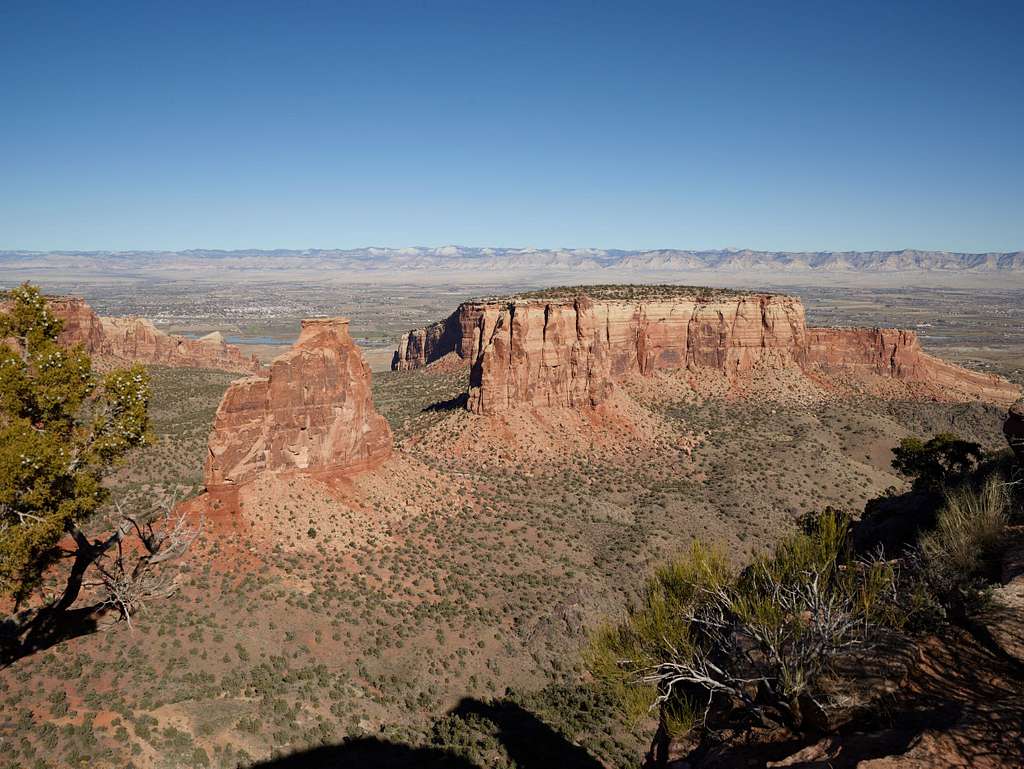 3. Colorado National Monument
The Colorado National Monument protects one of the most breathtaking landscapes in the US. Set in the northeast of the Colorado Plateau, you'll come face to face with sheer-walled canyons plunging as deep as 500 feet, and granite rock monoliths towering to 450 feet. It's all red rock and green juniper forests, and as you gaze out over this mesmerising landscape, you might even spot soaring eagles, mountain lions and bighorn sheep. You won't want to blink as you drive the 23-mile Rim Rock Drive along the spectacular plateau lined with spectacular views. Or get on solid ground with the 14 hiking trails in the Colorado National Monument, including the popular Serpent's Trail, a zigzagging trail that takes you along the original dirt road into the monument in just 2.5 miles.
RELATED CONTENT: Hit 10,000 steps a day on these 7 iconic USA National Park hikes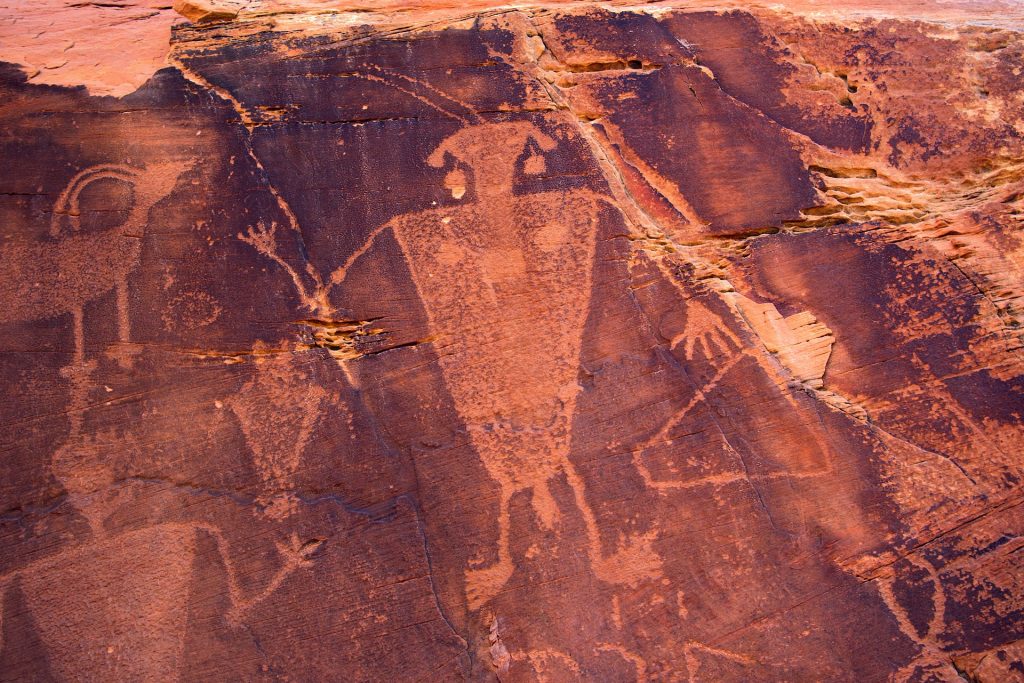 4. Dinosaur National Monument
Ever wanted to see a dinosaur? You'll find them in Colorado's national parks. Well, the bones at least. The Dinosaur National Monument is one of the few places where you can see and touch massive dinosaur bones sticking out of the rocks where they were found, and even see ancient petroglyphs. But dinosaurs aren't the only attraction here. You can hike along miles of trails, and go swimming, fishing and boating around the gorgeous area where the Yampa and Green rivers meet. Take a drive along Harpers Corner Road for mesmerising views over the rivers, or grab a raft and float along while admiring the ancient canyon walls and spotting elk on the riverbanks. Dinosaur National Monument is even an International Dark Sky Park, and astronomy lovers flock here for stargazing and night hikes in summer.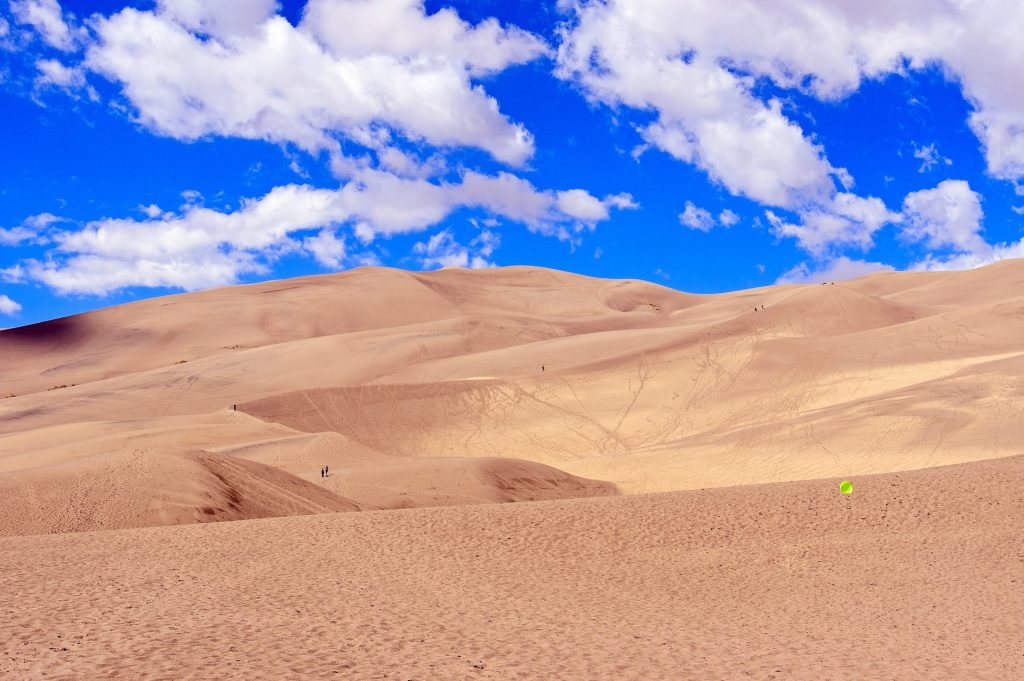 5. Great Sand Dunes National Park Preserve
With 149,000 acres of sand dunes, forest and wetlands, and home to the tallest dunes in the country towering 750 feet high, the Great Sand Dunes National Park Preserve is one epic sandbox. While the incredible scenery provides plenty of photo opportunities, this is also one of the most fun national parks to visit in Colorado, with outdoor adventures like sandboarding, sand sledding and four wheeling. Start at the fantastic Visitor Centre to see the exhibits and short film about the park or meet a Park Ranger to uncover the secrets of this unique natural phenomenon formed more than a million years ago. If you want to go climbing or sandboarding, make your way to High Dune and Star Dune, or head to the 22-mile Medano Pass Road for a four-wheeling experience across sandy creeks. After the spring snowmelt, the Medano Creek is also great for swimming, sunbathing and relaxing after your ride down the sand dunes.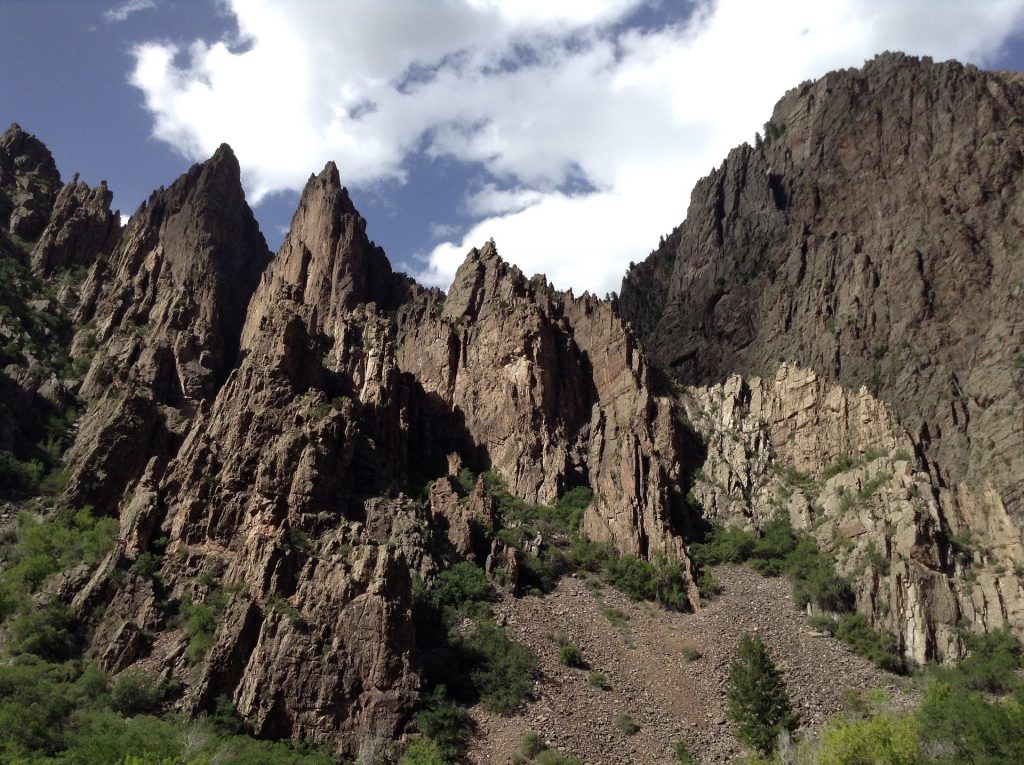 6. Black Canyon of the Gunnison National Park
It may not get the hype of the Rocky Mountains, but this national park is home to some of the most beautiful landscapes in the world. The park surrounds a 53-mile gorge plunging 2,700 feet into the earth, with the marbled rock walls carved out by the Gunnison River. The deepest points of the canyon barely receive sunlight, and it's a mesmerising experience to stare into the dark depths. For the best views of the gorge, head to Devil's Lookout and Dragon Point. You can also walk the Chasm View nature trail on the north rim or stop at the viewpoints along the South Rim Drive, where you'll also see the striped Painted Wall. Besides the scenery, there's also plenty of wildlife including golden eagles, elk and mule deer, a railroad museum that tells the story of the railroads that used to cross this gorge. It's even an International Dark Sky Park with sky parties and astronomy festivals in summer.
RELATED CONTENT: What to pack for a trip through America's great national parks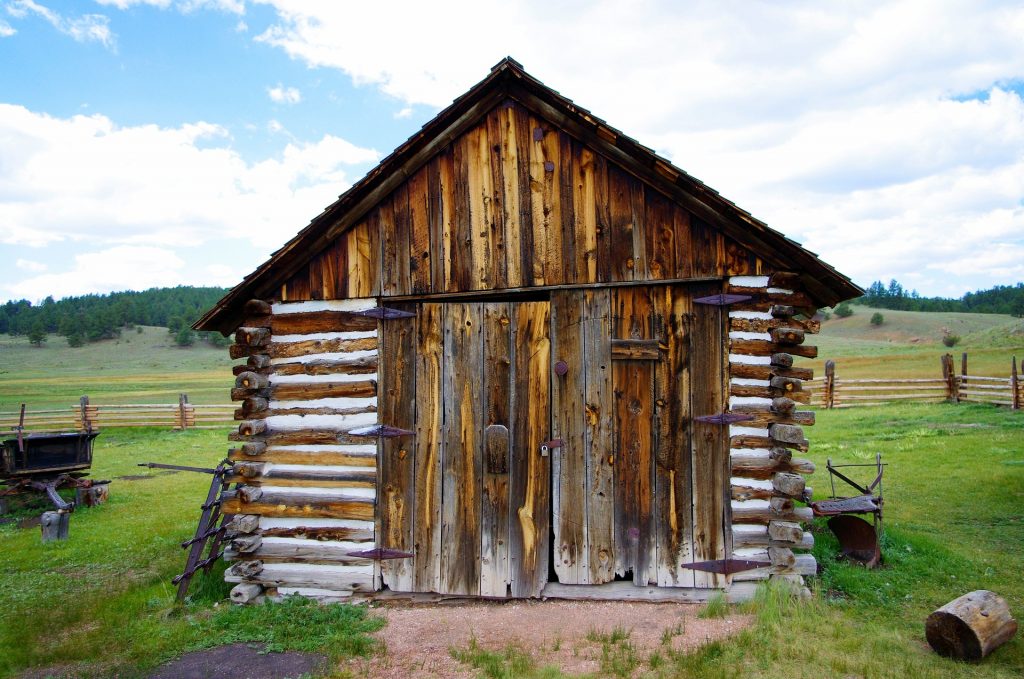 7. Florissant Fossil Beds National Monument
If you want to get closer to Colorado's prehistoric life, the Florissant Fossil Beds National Monument is the place to be. You'll find thousands of fossils dating back millions of years, including plants and insects, and huge petrified redwood stumps up to 14 feet wide, which are best seen along the 1.1-mile Petrified Forest Loop. Other hiking trails reveal the natural beauty of the park, with alpine forests, granite outcrops and lush meadows spread across 6,000 acres. You can even explore the pioneer history of the area, with a fantastic museum and an early homestead that shows what life was like during Colorado's settlement. For the perfect mix of history and nature, this has got to be on your Colorado bucket list.
Are you dreaming of visiting Colorado's national parks and monuments? Guided touring company Trafalgar Tours offer incredible travel experiences to many of America's great National Parks. Visit their website or get in touch to start planning your next vacation today.
Katie is a regular contributing writer for Trafalgar's The Real Word blog, based in sunny Perth, Australia. She lives for and writes about all things travel, culture, food and nature, and loves to inspire people to discover the world through her travel blogs.
---