Scenic Scotland: Scotland's Hidden Gems
By: Chelsea Matthews, Sales & Marketing Executive with Celtic Tours World Vacations
When planning a visit to an unfamiliar place, try finding uncommon areas hidden from the crowds of more popular spaces. There is something about unwinding and discovering a place which is off the beaten path so to speak, a place that allows you to truly immerse yourself in the culture of a new area. Sometimes, the best way to truly understand a place is by stepping away from the touristy attractions and finding remote locations, to better understand the way of the locals.
When planning your Scotland vacation, naturally, you will be drawn to visit some of Scotland's most well-known sites, such as Edinburgh or Inverness. While both of those locations are nice, there are quite a few places in Scotland worth visiting that you may be unfamiliar with…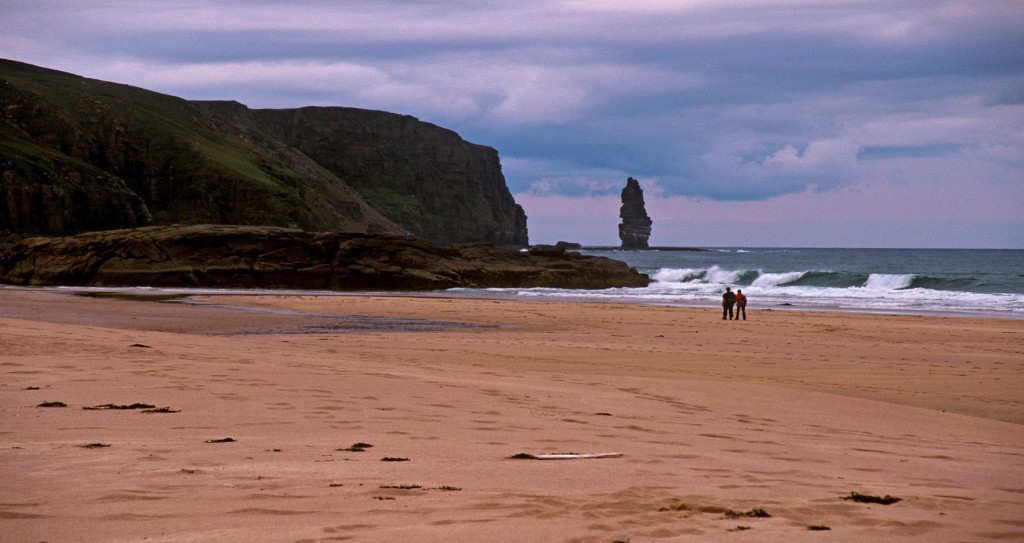 Sandwood Bay: Sandwood Bay, in Kinlochbervie, is not only a hidden treasure in Scotland, but also quite possibly one of the most beautiful (and secluded) beaches in Britain. This remote beach is only reachable by a four mile walk on a fairly flat path that leads to beautiful pink sands flanked by cliffs.
Smoo Cave: Smoo Cave is a dramatic and spectacular sea cave set into the limestone cliffs in Sutherland. Accessible by path or by boat, the cave boasts one of the largest entrances to any sea cave in Britain at 50 feet high. Smoo Cave would be an ideal stop for those driving along the North Coast 500 route, as it is hidden right beside the main North Coast road, just a little over a mile east of Durness.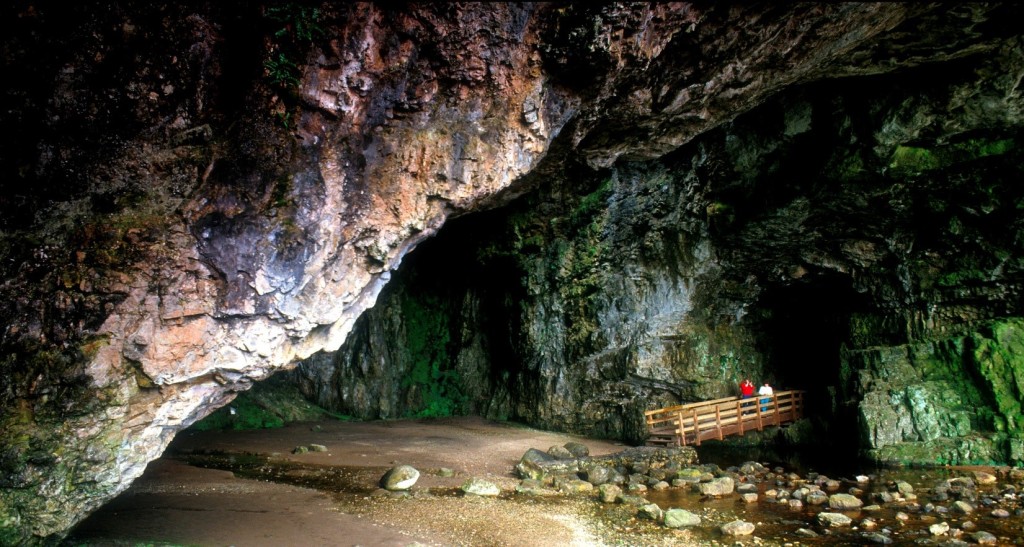 Whaligoe Steps: Whaligoe Haven is a beautiful and scenic location, accessible by steps, that descend into the harbor. This location truly is one of Scotland's most precious hidden gems, so much so that you will not even find signs pointing you to the location. Admire the awe-inspiring scenery, the ample wildflowers, and plentiful seabirds, as you descend approximately 350 steps.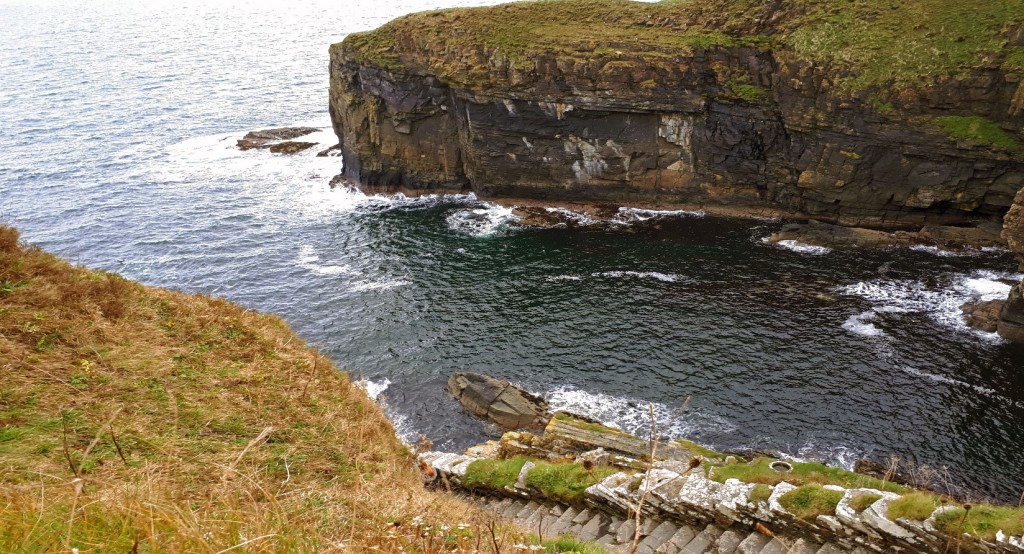 Duncansby Head: Located in Caithness, Duncansby Head is the most northeasterly part of the British mainland, exceeding John O'Groats distance from Land's End by a mile or two. Take in the stunning views of the cliffs as you walk along a well-trodden path which first brings you to the Geo of Sclaites, a huge rock cleft, separated by the water. Continue on the path to reach stunning views of Thirle Door; a rock arch, and the Stacks of Duncansby; a group of large jagged sea stacks.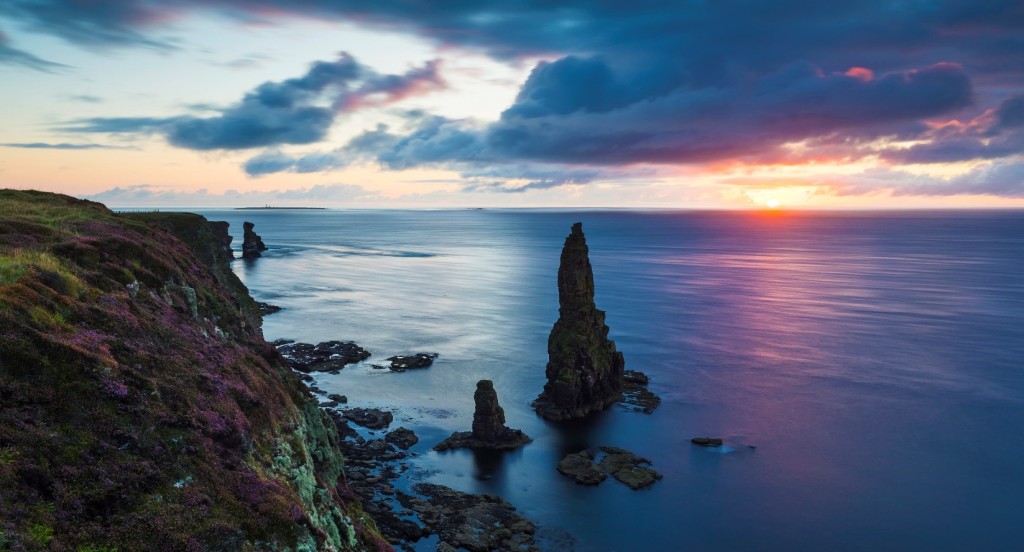 Lunan Bay: Lunan Bay offers a secluded and stunning beach, backed by dunes and framed by cliffs, located on the Angus coastline. Lunan Bay is perhaps one of the finest beaches in Angus, which offers plentiful sand, a cave, an arch, and a ruined castle. The Red Castle, originally built for King William, dates back to the 12th century. Now the ruins of the castle stand on elevated ground and overlook the bay.
---