Top Destinations for Family Learning Journeys
By Carol Dimopoulos of Perillo's Learning Journeys
As President of Perillo's Learning Journeys and in my role as an adjunct professor for SUNY Empire State College, I believe that both travel and education are investments in a child's future.  When my children were young I realized we could combine the two. Incorporating classes in the destinations we traveled to deepen their course work and bringing the learning to life. When planning family travel, I always consider an experience which moves beyond the realm of the traditional.
Perillo's Learning Journeys offers a unique collection of customized family journeys designed to combine cultural immersions with hands-on education to ignite learners' passions in a certain area of discipline or interest.  Meet with other students and their families to learn about life in their respective cultures, forming new relationships.  Participate in a community project as to learn about cultural responsibility.  The experience provides a platform for families to learn something new, which lasts far beyond the physical experience of the journey.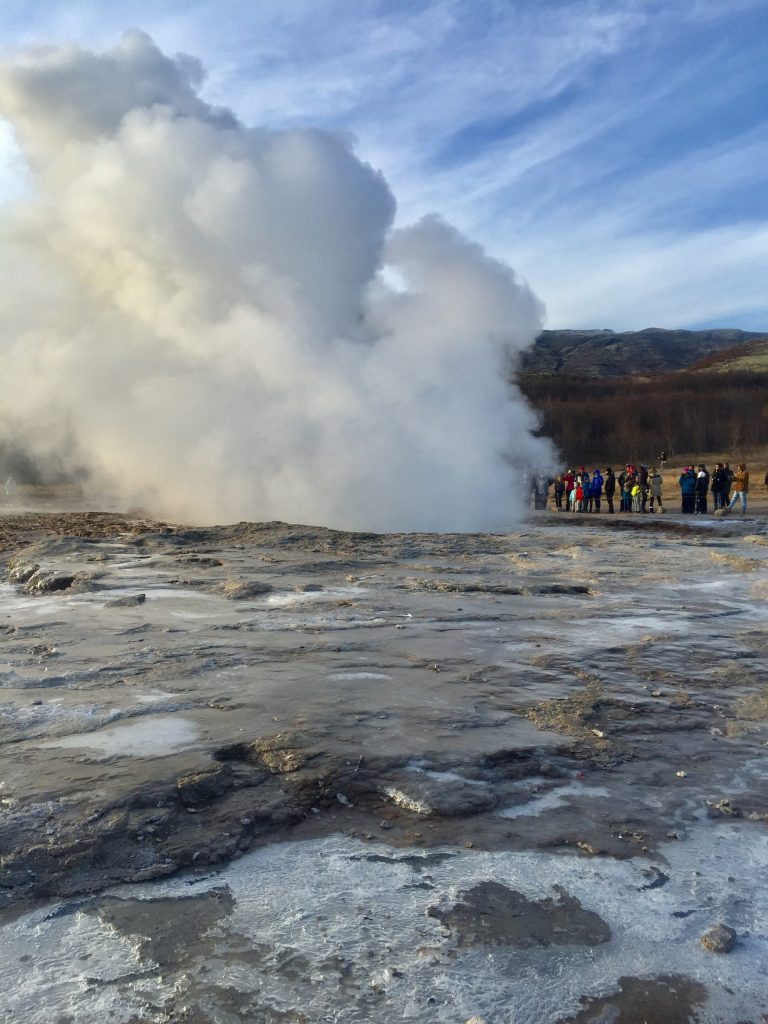 1. Italy
Family-friendly Italy invites you to explore its beautiful cities and soak up its regional culture, history and cuisine. The learning possibilities are endless!
Participate in a pizza and gelato course in Rome and a mask-making class in Venice. Immerse your family in Italian culture by learning some language skills and enjoy a hands-on studio art program that provides a better understanding of the masterpieces you'll see. Participate in culinary sessions using regional techniques to make craft pasta, pizza, and ice cream. Visit a local farm to learn about the region's food and wine production.  Visit the interactive Children's Museums in Rome and Florence. Take an art or mosaic class to deepen art appreciation.
Italy is a land rich with festivals.  Plan your experience around a festival and you are sure to become immersed in the local life!
2. Greece
The land of mythology, Greece is the perfect destination for family learning travel.  Visit the mythological islands of Santorini and Crete, the seat of muses, gods and goddesses. Learn about the historical sites, visit a volcano, enjoy a Greek dance class, experience a scavenger hunt, cook with a local Greek Yia Yia (grandmother), and experience vibrant Greek community and culture.
3. Peru
Peru is a privileged land of endless opportunities: nature, adventure, culture, history, archaeology, handicrafts, native textiles, fabulous gastronomy, and trekking.  Experiencing an authentic adventure exposes travelers to the local customs and warm people who welcome your family into their homes and share their family's traditions. From textile and music workshops where you learn how to play traditional instruments and even build your own zampoñ to bring home, to visiting the sacred Machu Picchu, and taking part in the Inca practice, Kusi Runa,  your family will be immersed in Peru's history, nature, and living culture.
4. Iceland
Stir your family's imagination for Viking lore and introduce them to fun aspects of geology in Iceland.  Learn about the first Parliament while visiting Thingvellir National Park. Experience the world of whales and seabirds during a whale-watching cruise near Reykjavik. Discover the wonder, beauty, and science behind major geological sites as you stand before powerful waterfalls such as Gulfoss, Seljalandsfoss, and Skogafoss; watch geysers spout 100 feet in the air; witness the site where two tectonic plates collided, and see the black-sand beach of Reynisfjara. Go inside of an Ice Cave, a virtual volcano and even bake Rye bread using geothermal methods.
5. London and Paris
London and Paris are the perfect destinations to bring your family's learning to life with an immersion in history, arts, and culture. In London, explore British history at the Tower of London with a Beefeater and visit the tombs of monarchs and poets at Westminister Abbey. Learn stage fighting techniques at Shakespeare's Globe Theatre, take a walking tour of Harry Potter's "hometown," and a cruise along the Thames, and view the city from the London Eye. In Paris, engage with art during special programs at the Louvre and the Musé d'Orsay. Ascend the Eifel Tower, take walking tours of the Latin Quarter and Montmartre, join a cooking class and learn how to blend your own perfume.
Learning Journeys offers cutting-edge travel experiences powered by Perillo Tours' 74 years of travel planning expertise.  More than a traditional vacation, Learning Journeys' itineraries focus on enhanced immersion in a specific interest or passion, such as yoga and wellness, cooking, photography, watercolor painting, bird watching, dance, language study, conservation, and much more. All journeys incorporate elements of culture, nature, culinary traditions, community service, and meeting with locals.  Programs to worldwide destinations include Italy, Bali, India, Malta, Peru and more. 
---