Best Wildlife Experiences with African Travel, Inc. That Go Beyond Your Big Five Bucket List
By Chelsea Todaro of African Travel
Wildlife in Africa is so vast and plentiful, it's sometimes hard to choose where you can find the best animal encounters.
Whether it's the big five, exotic birds, desert roamers, or aquatic life you're searching for, an African safari will deliver for any wildlife preference. You can still enjoy sundowners, culinary delights and other luxury experiences while on safari, but there's also extraordinary wildlife encounters that will check off your big five bucket list and also contribute to sustainability.
African Travel Inc.'s safari experts curate wildlife experiences tailored to any traveler's desires, and do so sustainably with their not-for-profit partner, TreadRight Foundation.
Below, African Travel Inc. breaks down the top wildlife safari experiences in Africa.
Help Save Rhinos in South Africa
At Shamwari Game Reserve you'll learn about the important conservation work done to help save rhinos and big cat species. Shamwari is one of the largest conservation initiatives in Southern Africa, and every guest participates in the conservation story – whether it is a through a donation made for each guests' visit or their own experience with the animals. Learn about the balance between wildlife and plant life from the rangers or meet the veterinarians and ecologists at the Wildlife Rehabilitation Centre. If conservation is your passion, consider a two-week volunteer program with the Shamwari Conservation Experience.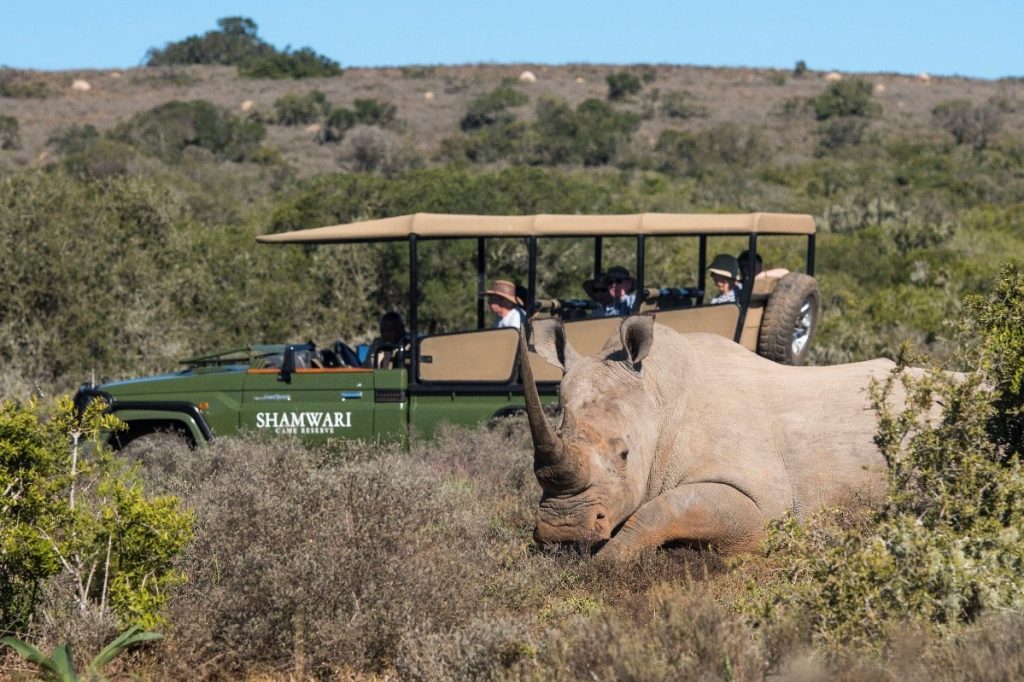 See the Greatest Show on Earth from Your Treehouse Balcony
In Tanzania, the Great Migration is a must-see as millions of Wildebeest, zebras and gazelles– to name a few–come together for the largest animal migration in the world. If you're staying in the Serengeti, you can have your own private showing from your treehouse balcony at Tarangire Treetops. These luxury elevated suites are perched on platforms in the branches of age-old Baobab and Marula trees. It makes for some of the best panoramic wildlife viewing from a high altitude!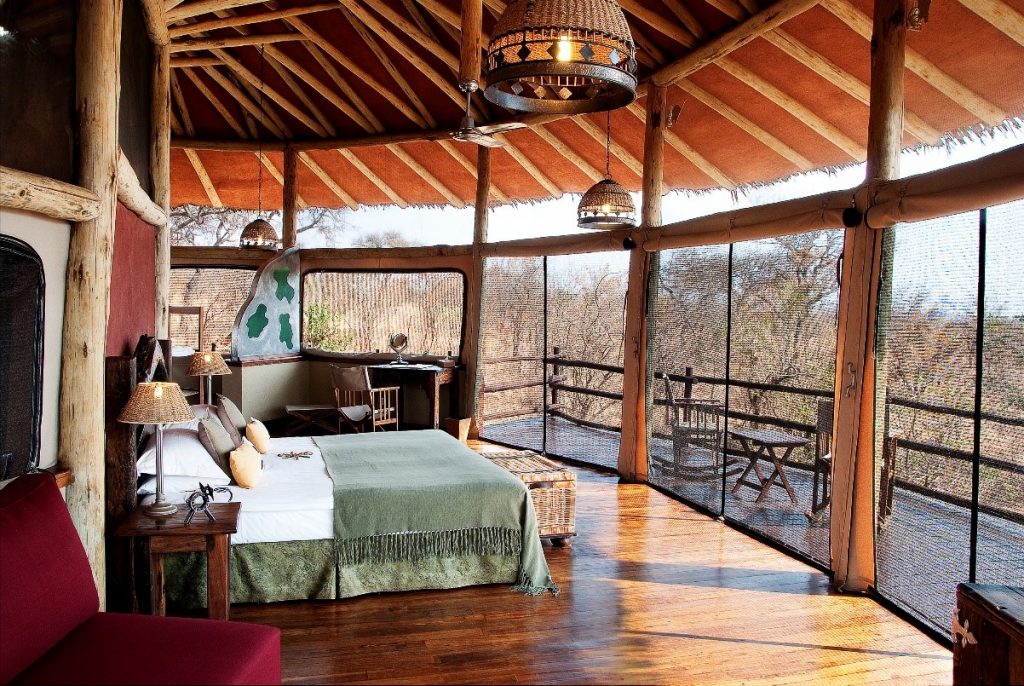 Close Encounters with Gorillas and Chimpanzees
To discover Rwandan wildlife, get your outdoor gear and camera ready as you hike into the rainforest mountains in search of the magnificent, and critically endangered, Silver Back Mountain Gorilla. Any fatigue from your mountain trek at Volanoes National Park will fade away with your first close glimpse of the gorillas while they forage and move through the forest. While visiting Nyungwe National Park, expert rangers will guide you during a chimpanzee trek deep in the rainforest. You'll observe them playing wild and free, hooting and dashing through the trees—this is their home after all!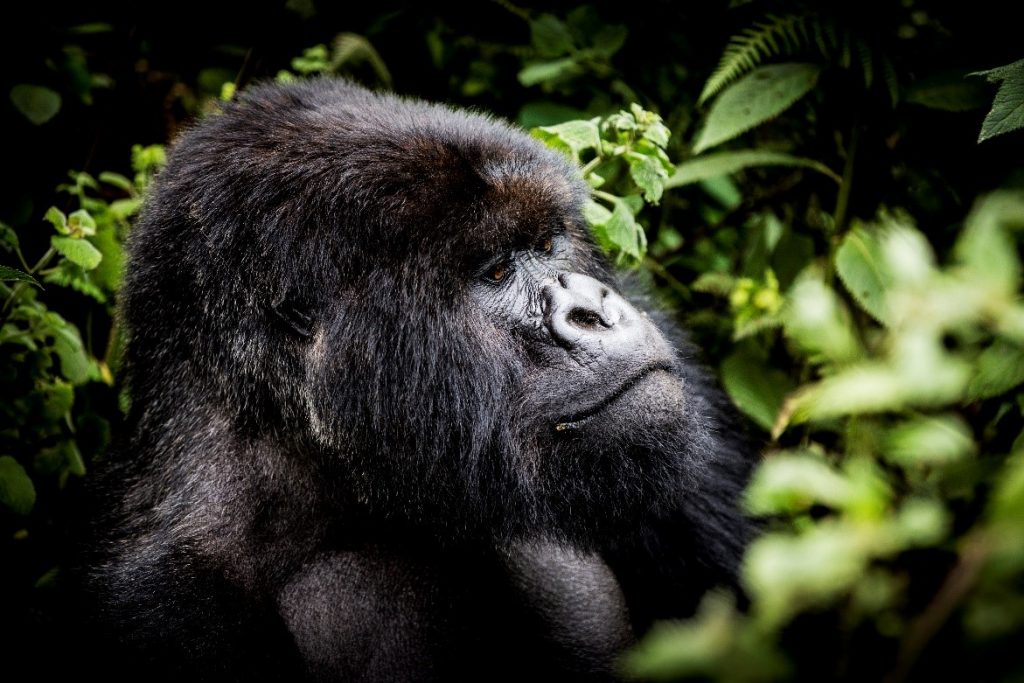 Take Wildlife Photography Lessons in Botswana
Botswana offers one of the most diverse game-viewing in Africa with land and water safaris. At Botswana's new Xigera Safari Lodge, travelers can relax for a night in the new Baobab treehouse experience and join the lodge's wildlife photography expert Mike Myers on a private safari perfecting their photography skills. You'll spot wildlife all over from the Okavango Delta's diverse ecosystems—ranging from hippos, crocodiles, lions, leopards, elephants, wild dogs and a myriad of birds. Designed to frame the breathtaking floodplains and riverine forests, the Xigera's spacious suites look out onto lily-filled lagoons, providing a front-row seat to the theatre of the African bush.
Take a River Cruise at the Mighty Victoria Falls
Victoria Falls is hailed as one of the world's Seven Natural Wonders and attracts many wildlife species to its large water source. Sail upstream the Zambezi River on a sunset dinner cruise for a wildlife photographer paradise. Use binoculars to zoom in on the hippos cavorting in the river and look out for the elephants as they make their way to the riverbank for their last drink before settling down for the night.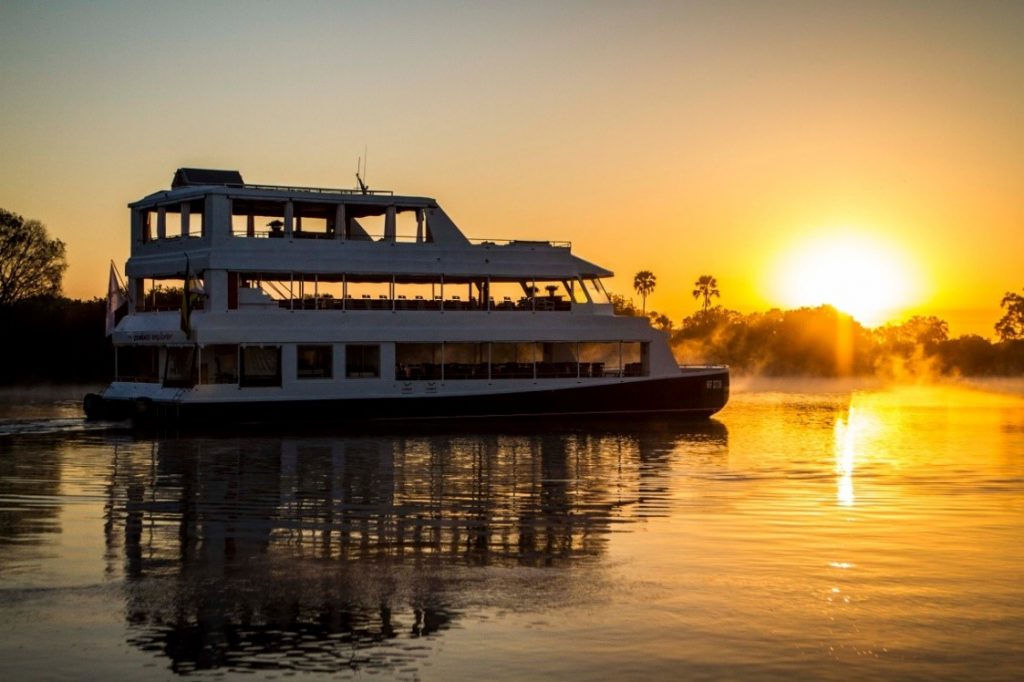 Discover Pristine, Desert-Adapted Wildlife and Track Black Rhinos
On Namibia's Skeleton Coast, you can discover desert-adapted animals that live in this harsh environment, like the unique lions, and the conservation efforts to try and ensure their survival. You'll also see one of the greatest concentrations of desert elephant, along with Hartmann's zebra, oryx, giraffe, springbok, and even lion and brown hyenas. Dramaland is recognized for having the largest free-roaming black rhino population in Africa. Enjoy the thrill of tracking these rhinos with expert rangers and learn about the work being done by Save the Rhino Trust.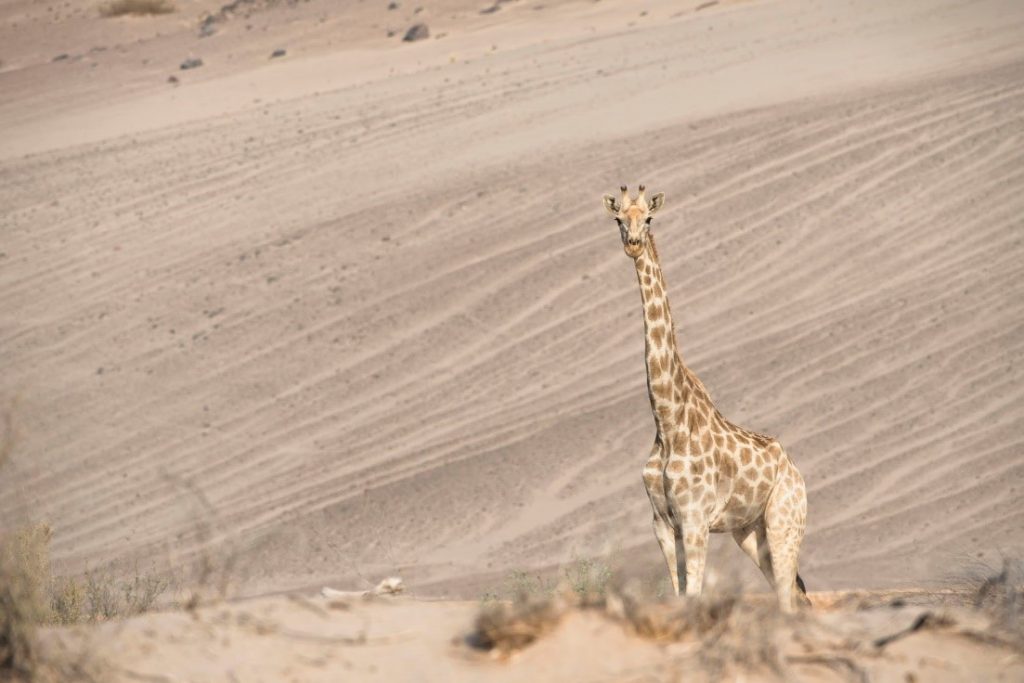 Chelsea Todaro is a Communications Specialist and Writer for The Travel Corporation, where she promotes family-owned travel brands across the globe. She graduated from Florida Atlantic University with a B.A. in Journalism and Multimedia Studies. Chelsea Todaro is also an opinion columnist for CEO World Magazine. Follow her on LinkedIn.
About African Travel, Inc. - "We Know Africa" 
African Travel, Inc. is the longest established luxury safari operator based in the US focused exclusively on the African continent. With a team across North America and in Africa, the luxury safari operator creates unforgettable tailor-made journeys. Each trip also has a positive impact on the people, place and wildlife through their #AfricanTravelCares program and partnership with The TreadRight Foundation. African Travel is one of the most awarded safari companies, including a Travel +Leisure 2020 Top 10 World's Best Safari Outfitter, and a proud member of The Travel Corporation (TTC), a family-owned company with more than 100 years of expertise in luxury travel.
---