How to Experience the Northern Lights
By go-today
In Finnish lore, the Northern Lights were sparks from the tail of the fire fox sprinting across the snow. Ancient Estonians believed them to be horse-drawn carriages carrying heavenly guests to a radiant wedding in the sky. Icelandic legend has it that a pregnant woman who looks at the lights during childbirth will produce a cross-eyed baby.
Scientifically, the aurora borealis occurs when charged particles from the sun collide with atmospheric gases at the earth's poles. The result is one of the most mystical, otherworldly phenomena you are likely to witness in your lifetime. Here are some tips on when and where to catch this spectacle at its most miraculous.
When to See It
Though summer is a popular time to travel, it's not the optimal season for viewing the Northern Lights. Instead, try traveling between September and April, when the skies are dark and relatively cloudless. Active periods can occur anytime within the dark hours, though most of the action tends to happen between 10pm and 2am. Keep in mind that the aurora is a cosmic phenomenon with a mind of its own. It does not own a wristwatch, nor does it value punctuality. It may make an appearance, but it may not. Prepare yourself for either outcome.
Where to Go
In general, anywhere in or near the Arctic Circle is a good bet for catching aurora action. Here are four of our favorite destinations: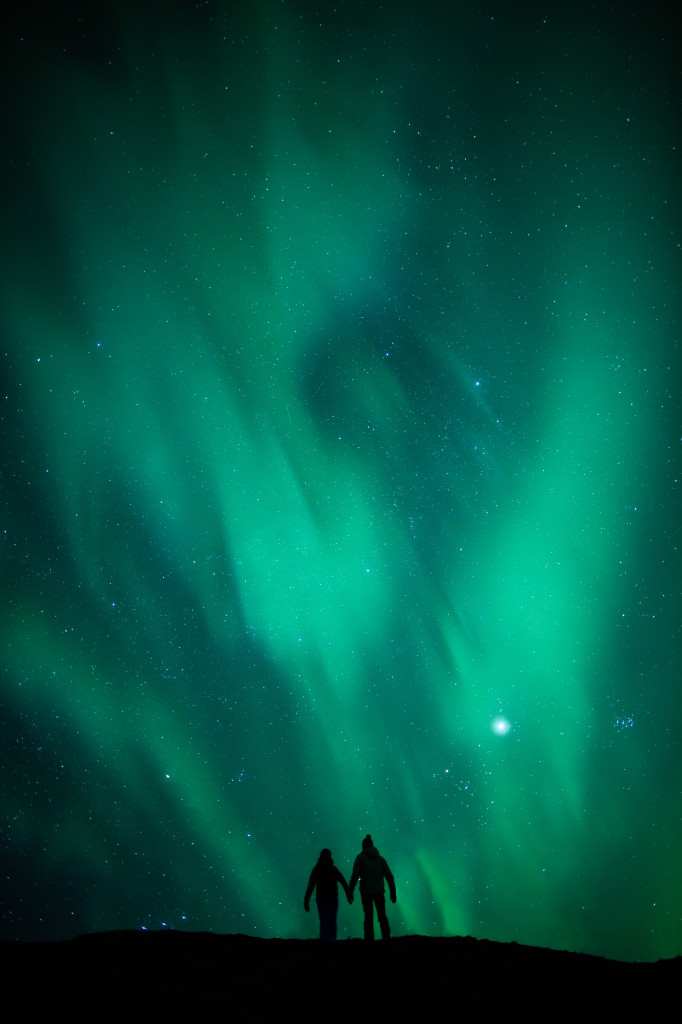 Abisko, Sweden
Abisko's location in the middle of the auroral zone means that of the 212 nights a year that are dark enough to see them, the Northern Lights are visible an average of 159 of them. The polar desert of Abisko has the clearest skies of anywhere in Europe, thanks in part to the Blue Hole of Abisko: a patch of sky that stays cloudless despite surrounding weather conditions. You can even catch a cable car up Mount Nuoljo to the Aurora Sky Station, where there's a café and lookout tower.
Tromso, Norway
Go to the Arctic Circle. Now go 214 miles farther north until you hit Tromso, where November plunges the town into a Polar Night that doesn't end until April. This eternal darkness and mild coastal climate (averaging 23°F in the winter) create one ideal aurora-watching destination.
Lapland, Finland
Saariselkä is Finland's northernmost ski resort and the perfect place to get away from the lights of the city. With its bounty of large lakes and fells (barren, mountainous lands), it's a winter wonderland by day and a snow-carpeted celestial coliseum by night.
Thingvellir National Park, Iceland
Truthfully, the entire country is prime Northern Lights real estate, but you can't beat seeing them in the middle of UNESCO World Heritage site. Mountains, glaciers, lava fields, ink-blank skies, and shimmering celestial lights—what could be better?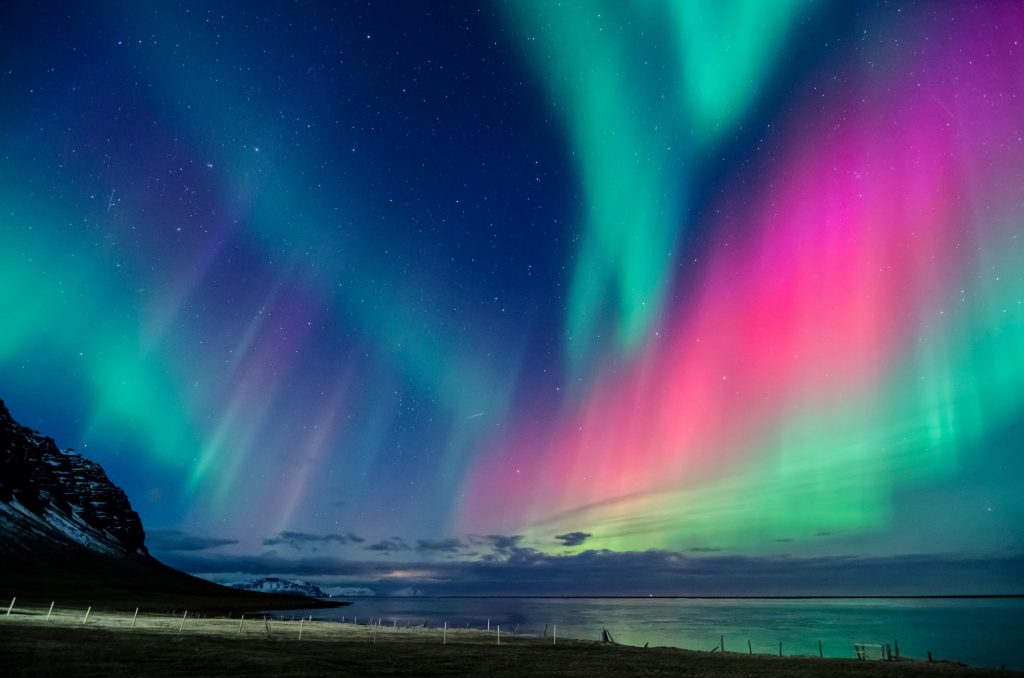 Tips for the Trip
Pack clothes that will keep you nice and toasty in sub-zero temperatures.
Bring a thermos of something warm to drink.
Take a nap—or three—the day before your adventure so you'll have the energy to stay awake.
Get away from the light pollution of the city.
Altitude is your friend. If there's a climbable mountain nearby, climb it.
Seeing the Northern Lights can be a waiting game, so take a deep breath and enjoy the experience.
Check aurora forecasts. Though they don't guarantee a sighting, they track factors like solar rays and wind speed to help predict when you might catch a glimpse.
Consider booking a tour. Most places famous for their views of the Northern Lights will have tours that take you to the best viewing areas.
There are no guarantees when it comes to seeing the lights, so prepare for the chance that they simply won't appear. Have other activities planned to make your trip worthwhile.
Give yourself at least three nights to hunt for the aurora.
Try to avoid planning your trip to coincide with a full moon, as the moonlight can be so bright that it blocks out the aurora.
go-today is a custom travel provider offering both personalized and pre-packaged vacations to destinations across the globe. We love to travel, and we work hard to foster relationships with airlines, hotels, and local sightseeing companies to bring you the very best international experiences and inspire you to get out there and see the world.
---