Stay at the 'World's Best' Hotels on Tour with Luxury Gold
By Chelsea Todaro 
A world of indulgence and elegance await travelers with the incredible hotels featured on journeys with Luxury Gold, a worldwide leader in luxury, small group tours.
Hotels are an important pillar for Luxury Gold because they are carefully chosen for the location, service, and amenities – enhancing the overall experience. On every Luxury Gold journey, guests will also enjoy VIP experiences, exceptional dining, a Traveling Concierge and a Wellbeing Director who are there to tailor the guest experience and ensure extra care and attention while traveling.
Many of the properties selected by the five-star tour operator have also been deemed the "world's best" by esteemed travel publications. In terms of luxurious comfort, elegant surroundings, excellent locations and supremely high standards of service, Luxury Gold's hotels truly immerse guests in each destination.
With multiple night stays in many cities, travelers can spend their leisure time relaxing at rejuvenating spas, golfing on world-class courses, and sipping on cocktails at distinctive bars that will make for an unforgettable trip.
Below are the six magnificent hotels on tour with Luxury Gold.
1. Ashford Castle, Cong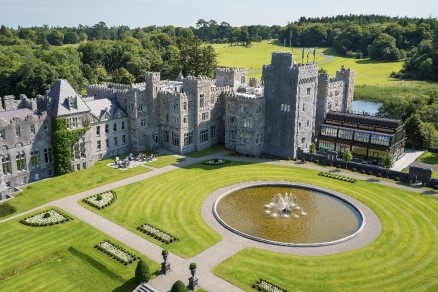 On Luxury Gold's Ultimate Ireland  tour, travelers will stay in a 12th century Irish castle with modern luxuries while maintaining a traditional elegance. An iconic Red Carnation Hotel property, Ashford Castle boasts an award-winning spa and 350 acres of lush woodland where guests can partake in horseback riding, golf, fishing, cycling, tennis, falconry even zip-lining. Ashford Castle is Forbes only five-star rated hotel in Ireland. It was awarded in Travel + Leisure's Top 10 Resort Hotels in the U.K. and Ireland in their 2021 "World's Best Awards" and the Top 30 Resorts in Europe in CondeNast Traveler's 2021 "Reader's Choice Awards."
2. Le Grand Hotel Bordeaux, Bordeaux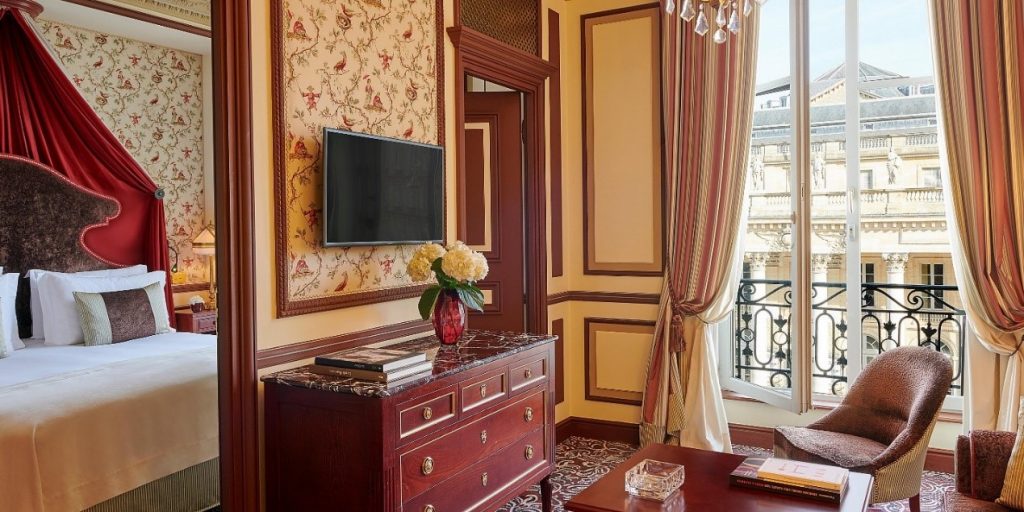 The five-star Intercontinental Le Grand Hotel Bordeaux is set in an 18th century building with a neoclassical-inspired facade, located in the historic heart of the city. Travelers can enjoy the city's best attractions for an extra day on Luxury Gold's new Ultimate Southern France itinerary, as the hotel faces the emblematic Grand Théâtre and is only an 8-minute walk from la Cathédrale Saint André de Bordeaux. The chic guest rooms include 19th century furnishings with an elegant marble bathroom, and guests can enjoy fine dining at the property's two upscale restaurants – one of them a Michelin-Star by Gordon Ramsay– a stylish cocktail bar, and an indoor courtyard that serves afternoon tea. You can also relax in the indoor swimming pool or book a massage in the spa.
3. Bauer Palazzo, Venice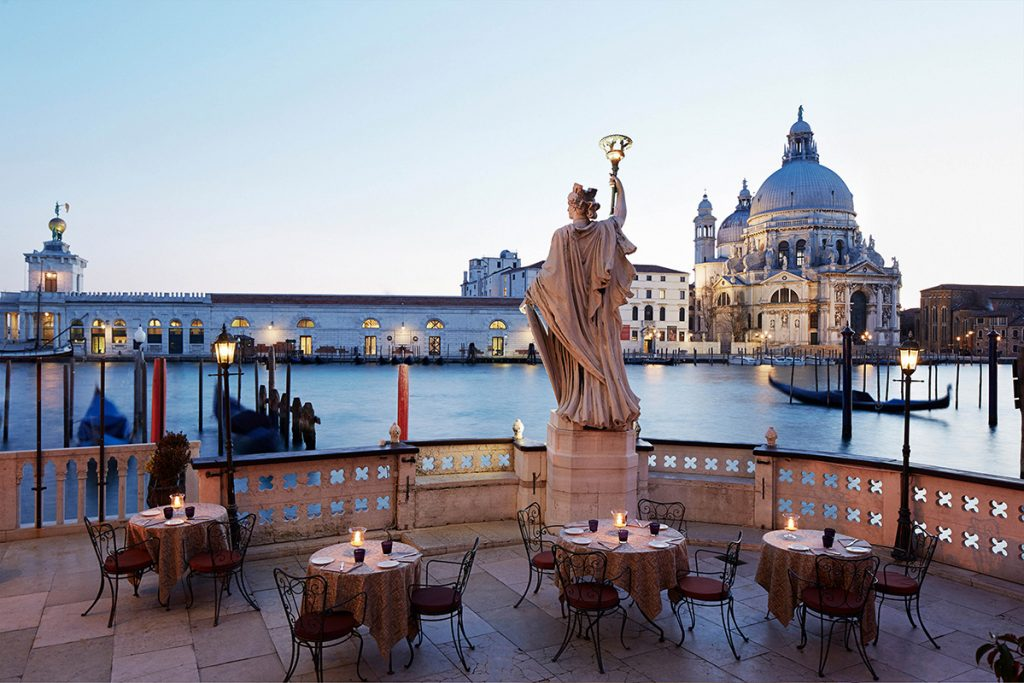 On Luxury Gold's most popular itinerary, Ultimate Italy, this picturesque hotel in Venice is divinely located on the Grand Canal, just off St Mark's Square, offering spacious and elegant guest rooms. The hotel is only a 5-minute walk from both Piazza San Marco and the Teatro La Fenice opera house and features a posh Mediterranean restaurant, and a refined bar offering evening live music. Bauer Palazzo is a member of The Leading Hotels of the World.
4. The Rubens at the Palace, London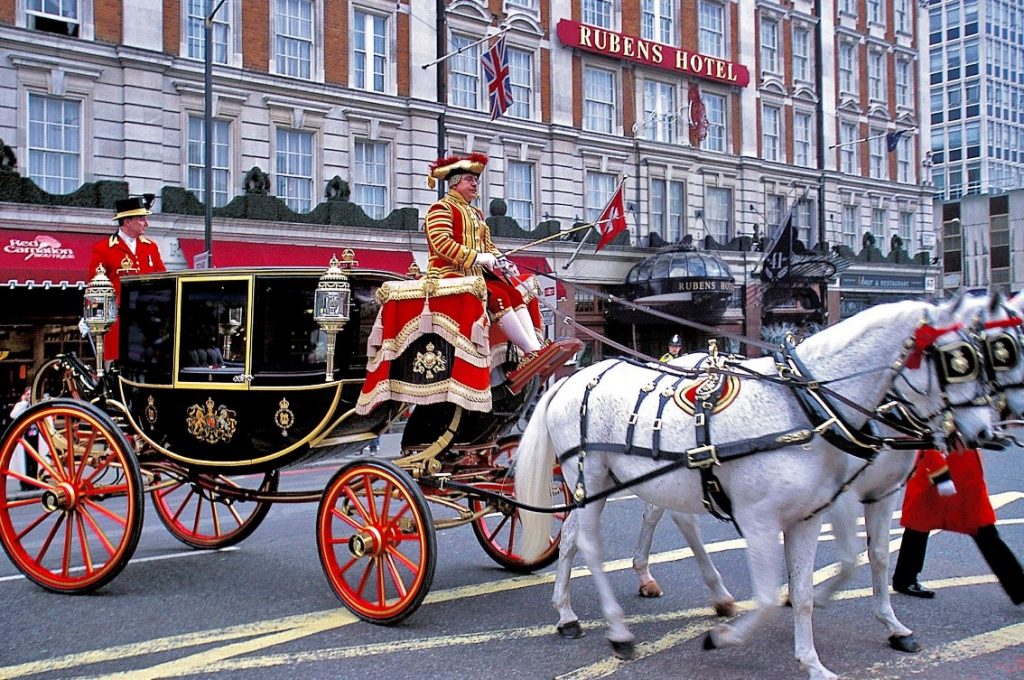 Part of the award-winning Red Carnation Hotel Collection, this historic hotel is located directly opposite the royal residence of Buckingham Palace. Recently fully refurbished, the five-star hotel celebrates the very best of British culture, from the red tail-coated doormen to themed bedrooms and a traditional afternoon tea in the Palace Lounge, giving guests the full royal treatment on Luxury Gold's British Royale and Castles and Kingdoms journeys. The hotel was recently awarded as one of the Top 40 Hotels in London in Condé Nast Traveler 'Readers' Choice Awards 2021.
5. Mena House Hotel (pyramid view), Cairo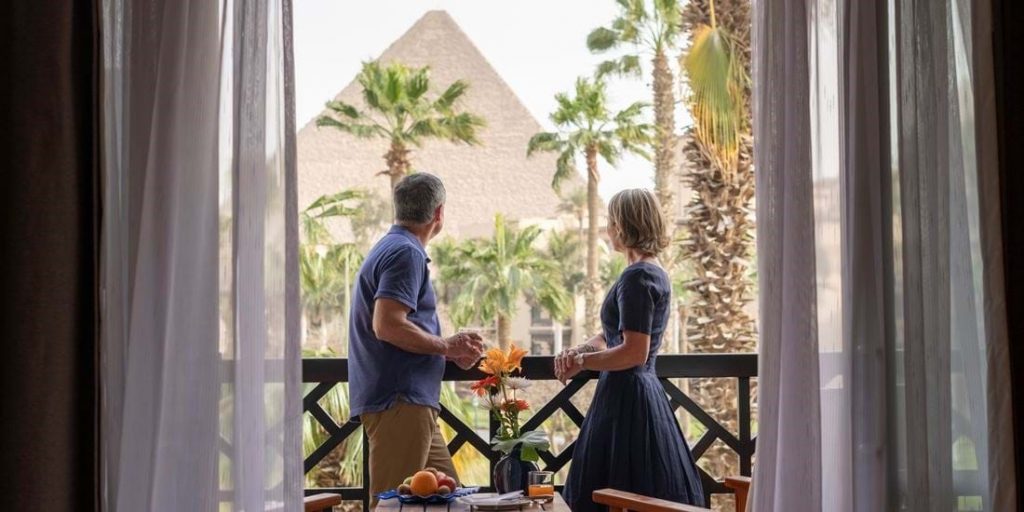 As far as hotels go, there are few that compare to the five-star Mena House Hotel in Egypt on Elegance of the Pharaohs. In a stone palace on 16 hectares of gardens, this upscale hotel offers unmatched views of the Giza pyramid complex in Cairo. Having welcomed numerous heads of state over the years, guests will have the opportunity to bask in its storied history, while still benefiting from its modern luxury, waking up to stunning views of the pyramids from the balcony of their decadent room.
6. Fairmont Château Lake Louise, Canada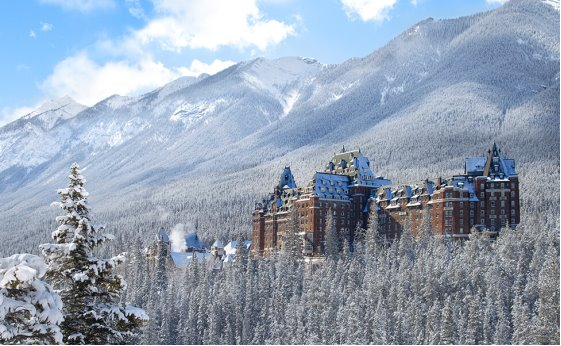 Surrounded by some of the most breathtaking scenery in the world, the iconic Fairmont Banff Springs resort is nestled deep within Banff National Park, a UNESCO World Heritage Site. On Luxury Gold's Majesty of the Rockies tour, travelers will indulge themselves in what is known as Canada's 'Castle in the Rockies.' The world-famous Fairmont Banff Springs resort stands as a landmark in the picturesque alpine town of Banff and has been providing legendary hospitality to guests for more than 125 years. Enveloped by soaring mountain peaks, the natural beauty of this destination permeates every nook of the historic resort. The hotel was awarded among The Top 10 Best Resort Hotels in Canada in Travel + Leisure's 2020 'World's Best' Awards.
 About Luxury Gold
Luxury Gold sets an unmatched standard with its collection of award-winning journeys. Guided by a Traveling Concierge, Luxury Gold is a journey beyond the ordinary, where guests enjoy exclusive VIP Experiences, savor exceptional dining and relax in luxury hotels on every curated itinerary. As global leaders in luxury travel with expertise accumulated over nearly 100 years, Luxury Gold epitomizes extraordinary exploration to some of the world's most spectacular destinations. To find out more, visit http://www.luxurygold.com/us.
---