By Kelly Anne Gould, Travel Impressions
An avid traveler with a background in writing and literature, sharing her love for cultures foreign and familiar alike is what fuels Kelly Anne Gould's passion for writing. As copywriter for Travel Impressions, she does just that across numerous channels for travel agents, from social media to marketing and editorial. When not traveling, she pretends she is anyway with frequent museum visits and an ever-expanding reading list.
Set your imagination to go.
Art may imitate life, but with this year's roundup of exhibitions and cultural events already off to a fierce start, you'll want to follow their lead. From special commemorations to envelope-pushing installations, these seven showcases will have you planning a trip faster than you can say "travel."
1. "Christian Dior: Designer of Dreams" / "Tim Walker," The Victoria & Albert Museum, London, England
With two standout exhibitions planned at London's V&A, you can't go wrong no matter which season you want to explore the Town in.
On display through July 14, the Dior exhibition lets us get as close as most of us can dream of to real couture. Numbers like the imperial red silk dress with floral brocade and the coy blush tulle gown are not to be missed.
Just in time for fall fashion, the Tim Walker collection will be unveiled September 21. Photographs, films, and more from the innovative photographer promise to be a fascinating ride, if the teaser image of models in insectile full white coats is any indication.
Tickets for Christian Dior: €20 – €24 (timed entry). Tickets for Tim Walker available spring 2019.
2. "Wild Things: The Power of Nature in Our Lives," Museum of Vancouver, Vancouver, Canada
A hands-on exhibition offering some fantastic Instagram pics, "Wild Things" encourages visitors to examine how our relationship with nature defines us. Open until September, its immersive look at Vancouver's "wilds" makes for an eccentric, but powerful, reminder of the importance of cohabitation.
Museum admission from $9.75 CAD for children and $20.50 CAD for adults.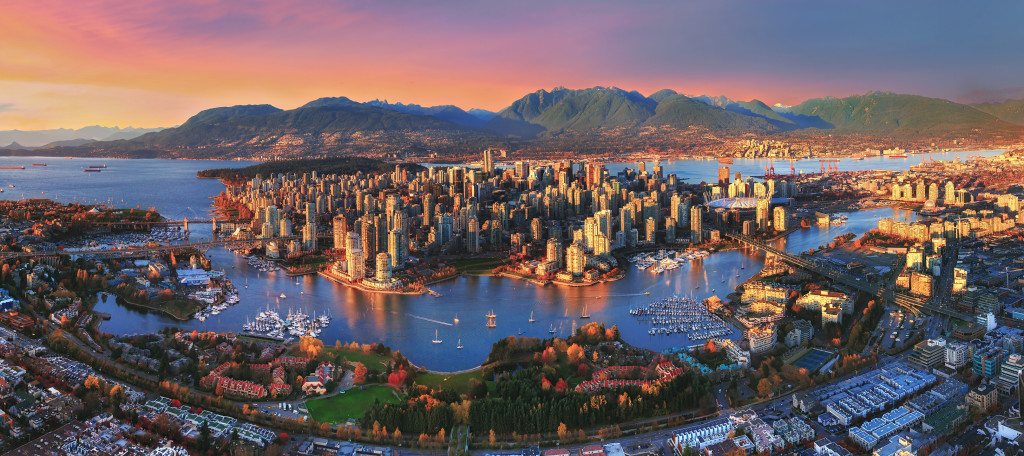 Beautiful land-and-seascapes give Vancouver half its charm.
Credit: © Vancouver Tourism
3. "Frida Kahlo: Appearances Can Be Deceiving," Brooklyn Museum, New York, NY
Few female artists can claim the same level of fame Frida Kahlo has earned around the world. Paintings, drawings, and personal artifacts from the iconic Mexican artist are making their way to the Brooklyn Museum February 8 to May 12.
The biggest collection of her works to hit the U.S. in a decade, fans and newcomers alike won't want to miss their chance to see so many of her once-lost works.
Timed tickets from $10 for children and $16 for adults; untimed tickets from $35. Member discounts available.
4. "Kaldor Public Art Projects," Art Gallery of New South Wales, Sydney, Australia
Fifty years in the making, this world premiere spotlights Australia's groundbreaking public arts project. Contemporary works like Jeff Koon's Puppy and Marina Abramovic's In Residence get a second life September 7, 2019 to February 16, 2020 at one of Sydney's most popular museums.
Free admission.
Sydney, Australia, where first-of-its-kind Kaldor Public Art Projects got its start in 1969.
Credit: © Tourism Australia
5. 30th Anniversary of the Fall of the Berlin Wall, Berlin, Germany
November 9th marks the 30th anniversary of the fall of the Wall that divided East and West Berlin—the starkest symbol of the Cold War.
Commemorative events have already begun, but the exhibition of previously unpublished photographs by Daniel Biskup of life after the Wall, on display at the Museum in the Kulturbrauerei February 14 to August 25; German Unification Day street party on October 3; and "Insight into Secrets" at House 7, one-time headquarters of the Stasi, are sure to be highlights.
Free admission.
6. Daks Over Normandy, Normandy, France
Another turning point in history reaches a landmark anniversary this summer: the D-Day Landings and Battle of Normandy. And a big anniversary means a BIG celebration.
In the greatest gathering since World War II, over 30 DC-3s and C-47s will take to the skies June 5 to June 9 for Daks Over Normandy. Caen Carpiquet Airport will offer an up-close look at the aircraft, making this unique experience one for the books.
7. Year of Festivals, Caribbean
Yes, an entire region made the list. The Caribbean Tourist Organization has named 2019 the "Year of Festivals," and for good reason. From food and spirits (rum, anyone?) to dance and crafts, it doesn't get more jubilant than the islands. A small sampling of upcoming events:
Bon Bini Festival, Aruba: Held every Tuesday year-round, it's a mini Carnaval, complete with music, dance, and art. Entrance fee: $5 for children, $10 for adults.
Crop Over, Barbados: A 200-year-old tradition returns June 1 to August 5. Craft markets, street food, and, of course, costumes make sugar cane season that much sweeter. Admission varies by event.
Saint Lucia Jazz & Arts Festival, Saint Lucia: This May 5 to May 12 brings one of the Caribbean's most "noteworthy" festivals to one of its most romantic islands for another round. Admission varies by event.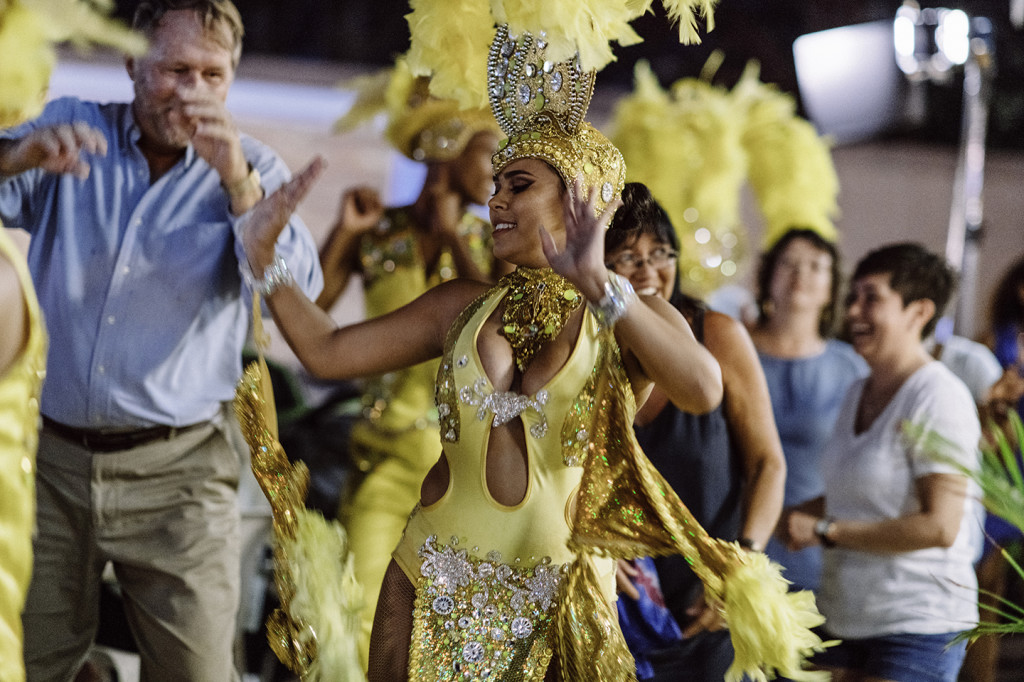 A dancer entertains the crowd at Aruba's weekly Bon Bini Festival.
Credit: © Aruba Tourism
Interested in learning how to build a custom itinerary around one of these events? Visit www.travelimpressions.com or call 800.284.0044.
Serving travel agents only since 1974, Travel Impressions is one of the nation's largest leisure tour operators, offering packaged and FIT vacations to over 1,300 destinations in the Caribbean; Asia and the Persian Gulf; Mexico; Central and South America; Europe, including the Eastern Mediterranean; Africa; the South Pacific; Canada; the Continental U.S.; Alaska; and Hawaii. An extensive portfolio featuring more than 250,000 resorts, hotels, and over 2,500 luxury villas, plus more than 30,000 tours, attractions, and transfers, provides global options for every traveler.
---