Windstar Celebrates 35th Anniversary of Polynesian Cruises
By: Carolyn Spencer Brown
Christopher Prelog has been to French Polynesia many times and one thing stays true for him on every visit. "There is a state of mind about Polynesia that blends natural beauty, a sense of grace and peace and, importantly, the energy of the people." There's something else, too: "It's preserved its authenticity. There are no huge piers and no big shopping malls. And people are just as friendly, warm and welcoming as they were on my first visit 25 years ago."
Prelog, president of Windstar Cruises, returned to French Polynesia earlier this month to celebrate the cruise company's 35th anniversary of sailings there. Windstar currently bases Wind Spirit, one of its three sailing vessels, in Tahiti year-round. It was joined by Star Breeze, a yachting-style ship, that is homeporting in Tahiti all through October.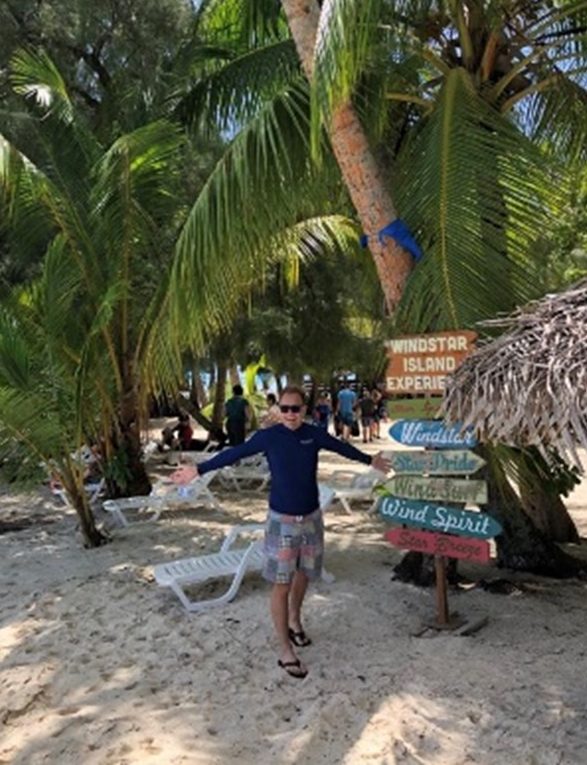 So much of what makes this region, with its 121 islands and atolls, so vast that it represents 75 percent of Australia's land mass, is its commitment to staying real. He also appreciates the measured changes over the years. The first-ever cruise ship terminal in Papeete is being designed and built. Expected modern conveniences, such as fast Wi-Fi and a sleek international airport, all support travelers, and residents, too. What you won't find is just as important.
Indeed, the concept of measured change is a critically important to French Polynesia's President Edouard Fritch. "We are convinced that our ancestors left us with a beautiful legacy, with a mission to enjoy it, grow it, and refrain from damaging it."
I'd add one more thing. Sharing the special culture with innovative new programs is a huge part of the cruise commitment here on both sides.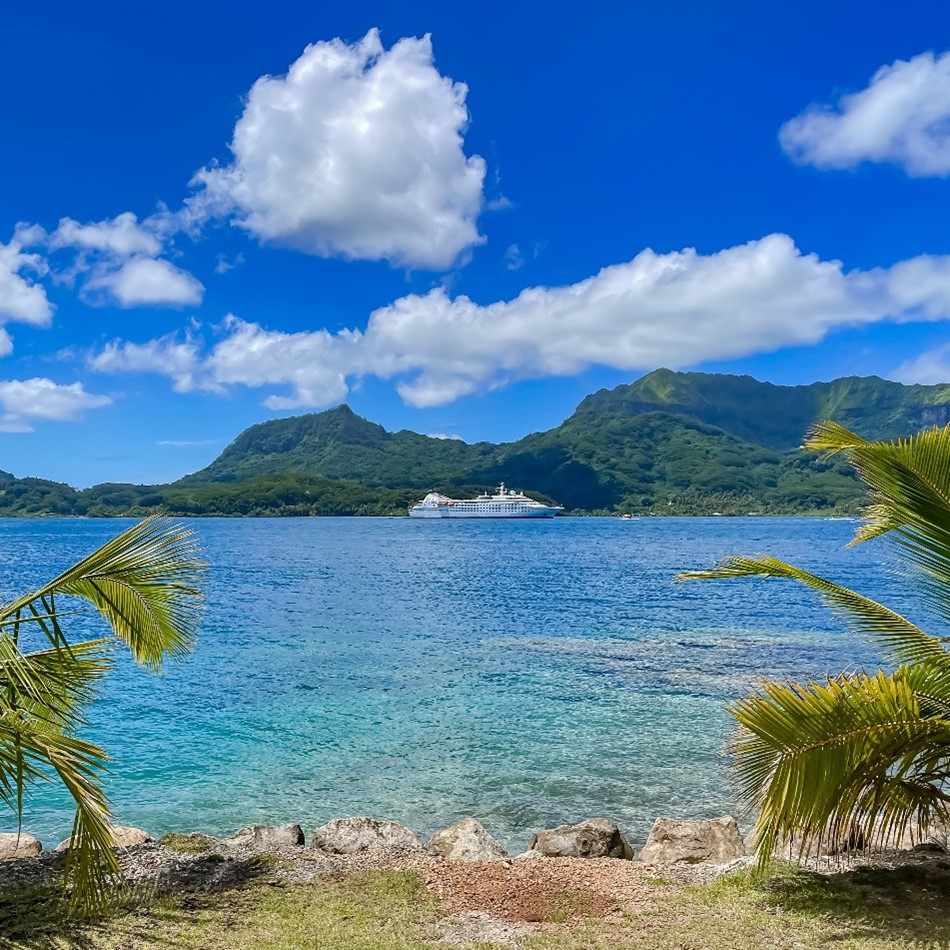 It's More than Marketing Polynesia as Paradise
The key to understanding the world of cruise is to try it. On our 35th anniversary sailing, President Fritch, his family, and key staffers, came aboard for a seven night voyage that called at Bora Bora, Moorea, Raiatea, and Taha'a. He reciprocated the hospitality by hosting all Star Breeze's passengers at a festive reception at his presidential palace in Papeete. What he experienced, pleased him.
"When we adopted Windstar," he told us at a press reception, "it was an economic relationship. Over its 35 years in Polynesia, it has developed much further than that."
Certainly, basing a ship here year-round for 35 years, with Windstar's Tahiti-based cruising doubling in 2024, when the 312-passenger Star Breeze replaces 148-passenger Wind Spirit, is part of supporting Polynesia's economy. In addition to spending by travelers, including flights, pre- and post-cruise resort stays, shore excursions and restaurant dining, Fritsch told us, "ships based here also provision locally," stocking up on everything from fuel to mangos. "That's why celebrating this 35th anniversary is a big deal because traditionally cruising had been seen as just passing through, just short visits."
An even bigger deal is sharing the connection of Polynesian people and their cultures with travelers.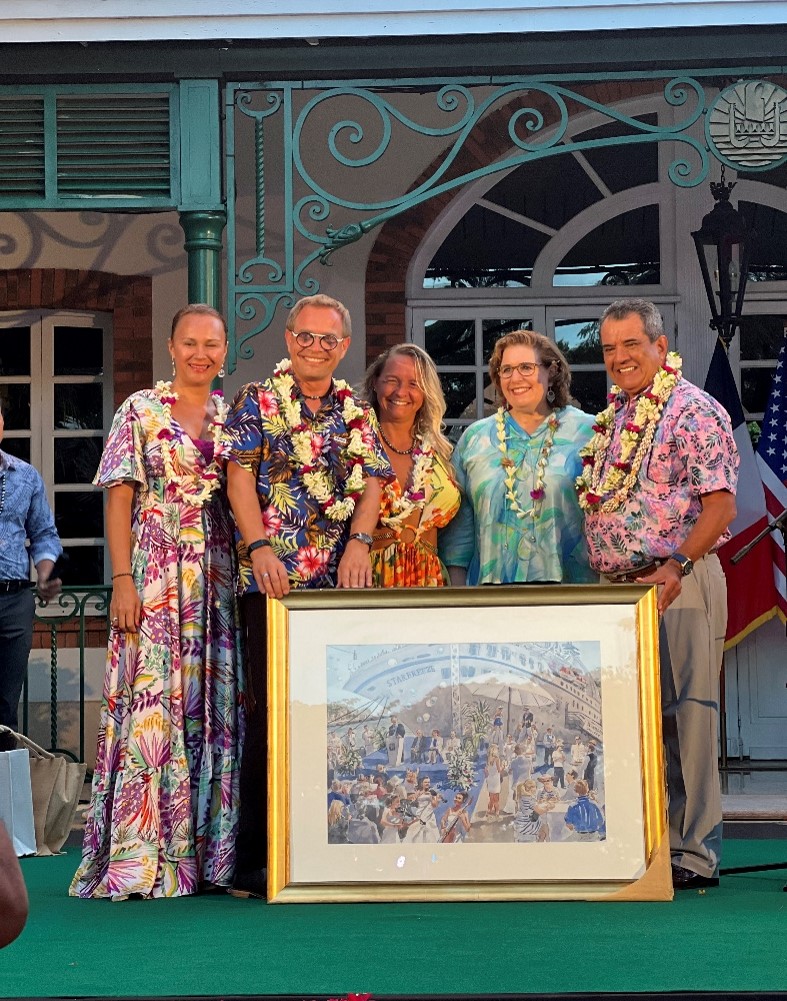 Throughout our week, travelers on Wind Spirit and Star Breeze engaged in a great variety of cultural activities, onboard and onshore. At Windstar's signature Destination Discovery Event, there was an evening beach barbecue, offering moon fish and other local delicacies. The fire dancers were a particular highlight (speaking of authenticity, this can be a risky form of artistry and you couldn't help but notice that some of the dancers bore scars from their trade).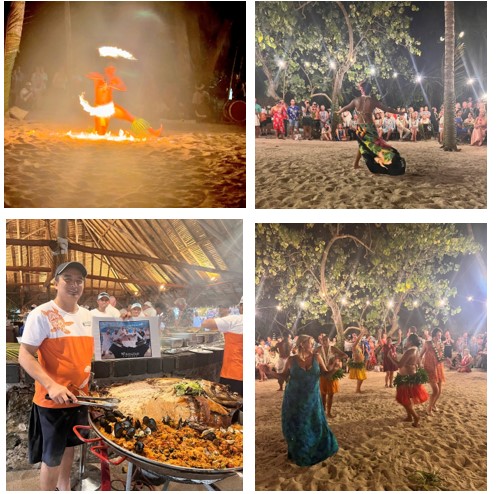 An all-day beach barbecue on a private Motu Mahaea meant more music, snorkeling and watersports, and freshly grilled burgers and fish. There was also the chance to browse — and buy — local handcrafts, from pearls to honey, from a small market.
Regional music is a huge part of the local culture. Everywhere we went, on a boat taking us snorkeling to a beach day at private motu and even onboard Star Breeze, there was music. We learned how not just to decorate the distinctive pareo — a square piece of hand-died fabric — but also some of the hundreds of ways you can wear it.
Cultural immersion continued. We loved being entertained by a troupe of kids, who came onboard with their parents, too. In Raiatea, Tihoti, a Polynesian elder from a village in Taha'a, escorted guests on a tour of the Faaroa river via an outrigger canoe and then returned to Star Breeze to host an hour of conversation with guests about his life here.
And perhaps the ultimate insiders' event was the gracious reception at Fritch's presidential palace, where a bountiful buffet of local cuisine and a pearl-focused fashion show (models, male and female, wore gorgeous black outfits to show off the jewelry, one of Polynesia's proudest exports), plus tours of the gracious, flower-filled grounds, felt novel.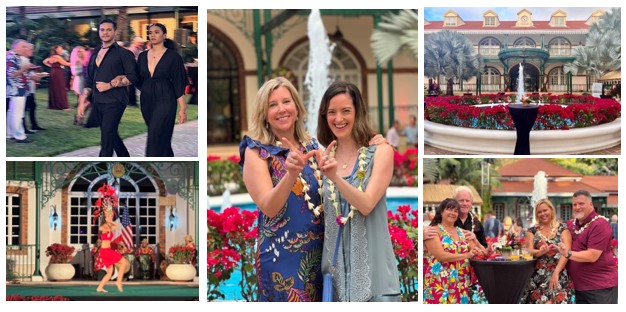 What will the future look like for French Polynesia's cruise tourism?
President Fritch gave us a look at what the strategy is for the future, and it's no surprise to learn that his administration will continue to promote authenticity. "We want to develop quality tourism, not just 'high end' tourism," he told us. "People of the Pacific are aware of the richness of our legacy and heritage."
One relatively new approach, he says, is to ensure that "the tourism of Polynesia is by Polynesians" by teaching students at both high school and college levels the skills the hospitality skills they need to learn for their own tourism careers here. "Tourism is our first industry. Almost half of all working people here work in tourism, including agriculture, handicraft and culture."
Indeed, on Star Breeze it was a pleasure to meet Hawaiki, a young woman who's the first Polynesian to work onboard for Windstar. Previously working in social media on Tahiti, her home island, she's now a crew member in the guest relations office. She took us up to her favorite place onboard, deck 7's outside deck, because she loves to the see ever-changing view of her islands. She filled us in on her experiences.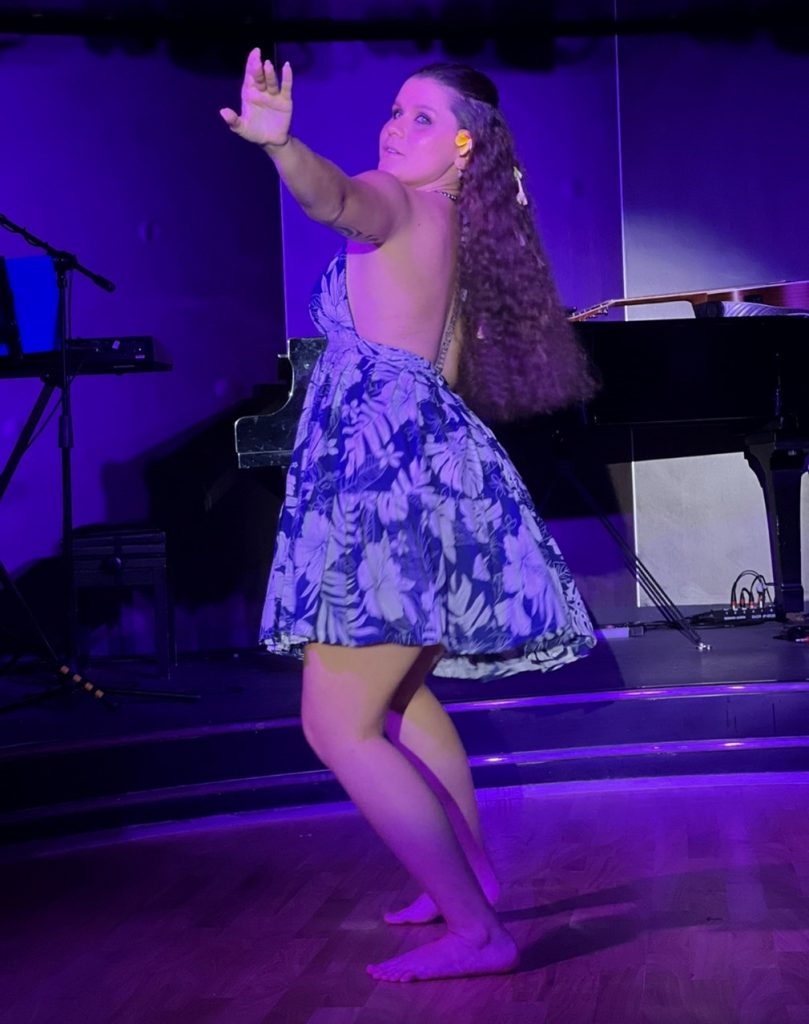 What's really motivated her to embrace a maritime career, in this way, is the chance to broaden her own horizons. "French Polynesia is small, she told us, "and you see the same things every day. The ethnicity of the crew is a huge surprise. It's cool to live on a ship where people come from all over the world — Indonesia, Philippines, Caribbean, and beyond."
She laughs when she describes the other big "first" she experienced as a result of working aboard Star Breeze: "I'd never been to Taha'a before, and it's lovely."
About Windstar Cruises
Windstar Cruises operates a fleet of six boutique all-suite and sailing yachts carrying 148-342 guests. Small ship cruises sail throughout Europe, the Caribbean, Costa Rica and the Panama Canal, Asia, Alaska and British Columbia, Canada and New England, Tahiti and the South Pacific, Mexico and U.S. Coastal and Australia. Windstar launched the $250 Million Star Plus Initiative to transform the three all-suite Star Plus Class yachts with new suites, restaurants, and a world-class spa and fitness center. The award-winning line is known for immersive experiences, destination authenticity, port-intensive itineraries, exceptional service, and an innovative culinary program. Windstar Cruises is part of the Xanterra Travel Collection, a group of global hospitality and travel companies, one of which traces its history back over a hundred years of operating our country's iconic national parks, including Grand Canyon, Yellowstone, Glacier, Death Valley, and many others. Xanterra Travel Collection is owned by The Anschutz Corporation, the ultimate owner of the Broadmoor, Sea Island, and entertainment giant AEG, Anschutz Entertainment Group.
About the Author
Carolyn Spencer Brown, chief content officer for Cruise Media, LLC, is an award-winning cruise and travel journalist, and editor. She specializes in content strategy, development and execution for cruise lines and travel companies. Prior to joining Cruise Media, Spencer Brown was as editor in chief for Cruise Critic for 14 years, leading a team that won three Lowell Thomas Awards from the Society of American Travel Writers. She launched the global site's U.K. and Australia versions. Later, she moved on to become chief content strategist for the iconic website, partnering with cruise lines and travel companies to create customized content. Before, during and after her 17 year tenure at Cruise Critic, she also contributed to Conde Nast Traveler, The Washington Post, Town & Country, and the UK's Sunday Times, among other publications.