Japan was named one of the top five "hot" destinations for 2018 in the USTOA's annual survey of travel forecasts and trends, and for good reason: It's captivating contrast of timeless traditions and modern life, along with its diverse natural landscapes, accommodates every type of travel interest. Whether it's hiking along trails to hidden temples or indulging in authentic local dishes, Japan's wide range of experiences will have even the most jaded travelers intrigued.
The tour operator members of USTOA offer a wide range of packaged travel options to Japan – from adventure and family to spiritual and culinary programs – that provide insights and access unavailable to the average travelers. Here is just a sample:
For the Adventurer: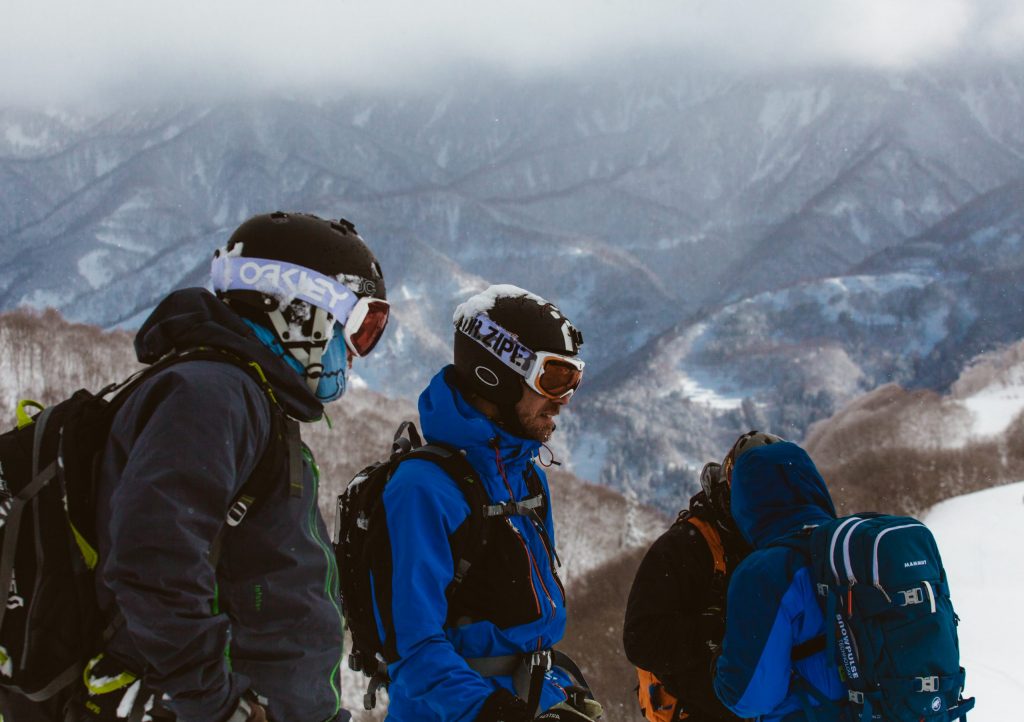 Credit: Contiki
Japan is home to the world-class winter sports paradise of Hakuba. With Contiki's new "Japan Winter Wonder Plus Six-Day Ski" itinerary travelers can visit Japan's iconic sites and cities then hit the slopes in the Hakuba Valley. During this unescorted six-day add-on, guests can ski, snowboard, or even mountain glide before relaxing in a steamy onsen. Available on select departure dates through April 2019 from $3,815 per person. www.contiki.com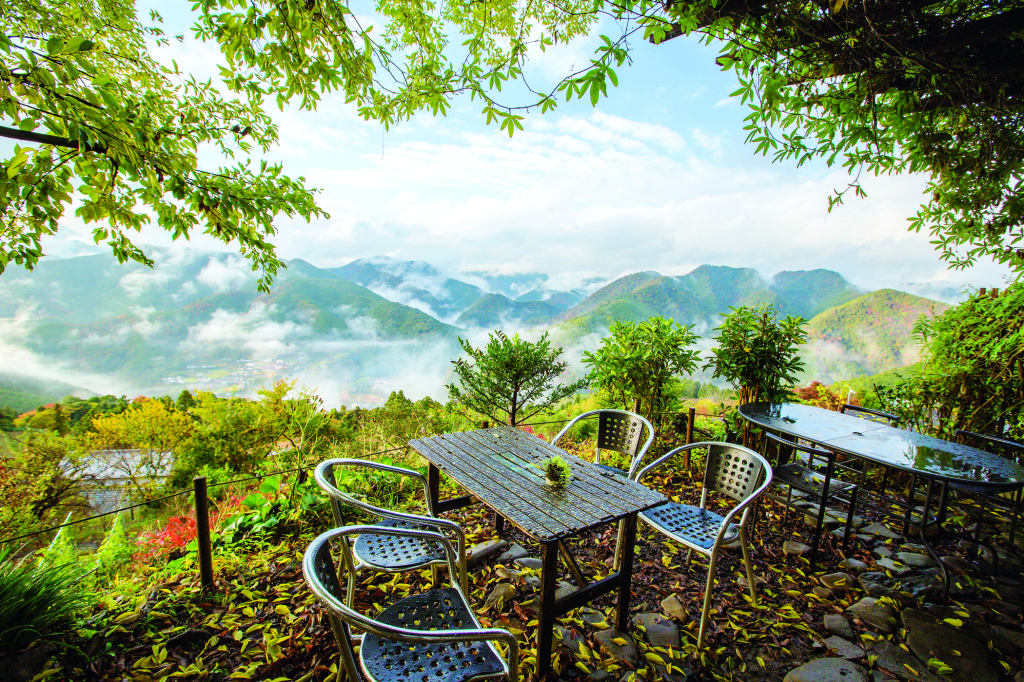 Credit: Country Walkers
Hike through the whispering cypress forests of the Kii Peninsula, wander through Kumano Kodo – a UNESCO World Heritage site, and meet a yamabushi priest to learn the tenets of martial-arts training on Country Walkers' eight-day "Japan: Kyoto, Nara and Kumano Kodo" tour. Guests will journey from two to six miles daily through the traditional neighborhoods of Kyoto. Available on select departure dates through September 2019 starting at $6,998 per person/double occupancy. www.countrywalkers.com
Intrepid Travel's new 14-day "Cycle Japan" adventure takes a new spin on traditional walking tours. Cycle between six to fifty miles each day from Osaka to Tokyo, and discover Noto Peninsula's coastlines, rice paddles, and endless farmland. Visit iconic sites, such as the Nagarebashi Bridge, a 356 metre wooden bridge and one of the longest wooden bridges in Japan. Available on select departure dates from July 2018 to November 2019 starting at $4,857 per person.  www.intrepidtravel.com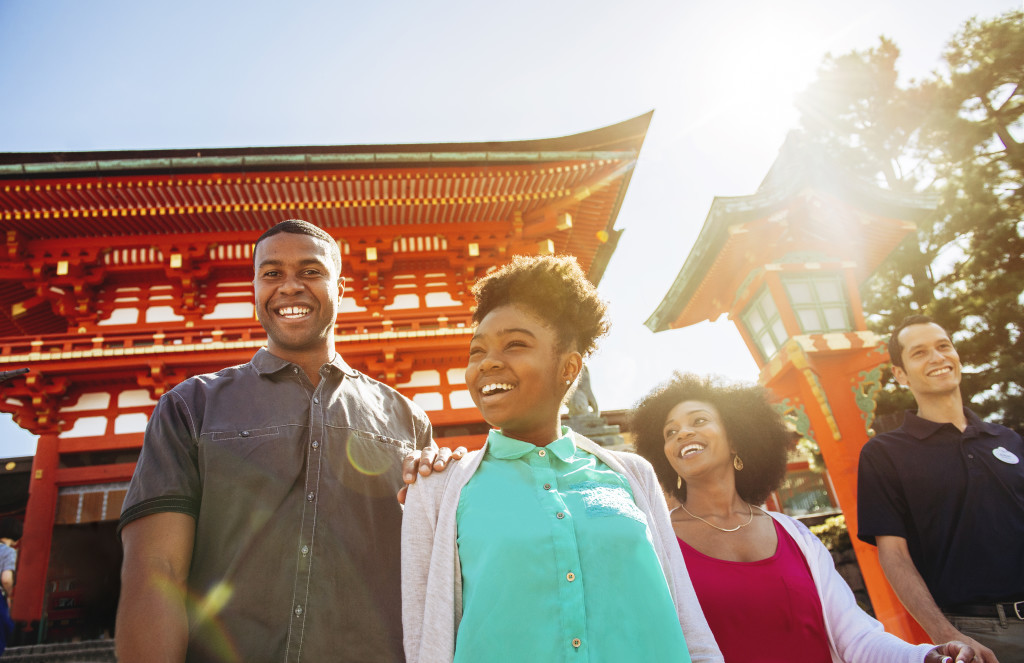 Credit: Adventures by Disney
Discover the ancient sport of sumo wrestling, bike through the farms and rice fields of Japan's countryside, and traverse the rapids of Hozugawa River on a two-hour river boat ride on Adventures by Disney's new "Journey to The Land of the Rising Sun" 11-day itinerary. Families will have the option to enhance their adventure and add a post-trip vacation package that provides a stay, special experiences, and access at Tokyo Disney Resort. Available on select departure dates through October 2019 from $10,699 per adult and $10,159 per child. www.adventuresbydisney.com
For the Culturally Curious:
Abercrombie & Kent's "Classic Japan" trip is available on select departure dates through October 2018, and lets guests be among the few to stay at Gôra Kadan, one of Japan's most exclusive traditional inns, enjoy an exclusive kaiseki banquet with entertainment by a geisha, as well as learn about the country's past and present at the Samurai Museum in Tokyo. Pricing from $10,495 per person. www.abercrombiekent.com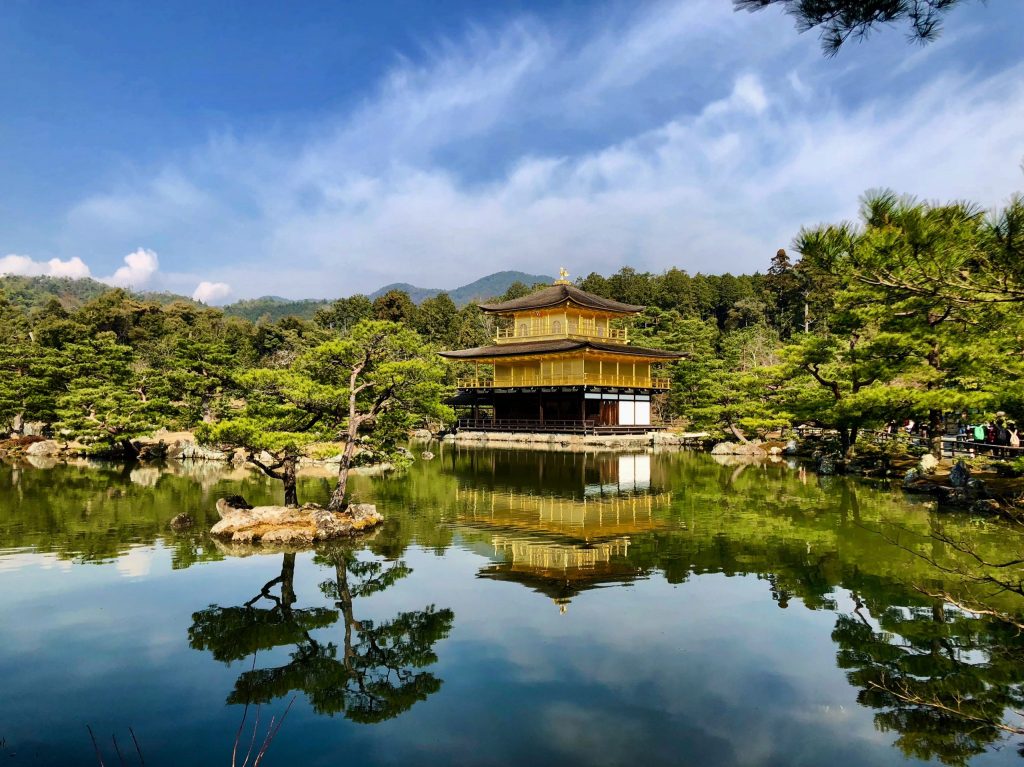 Credit: Collette 
From stenciling and gold leaf classes, to a traditional kaiseki dinner with a geisha show in Kyoto, Collette's new "Cultural Treasures of Japan" trip immerses travelers in Japanese culture and everyday life. The 14-day journey also includes a trip along the Hakone Ropeway for goliath views of Mt. Fuji, a visit to Miyajima, "Shrine Island" and the Peace Memorial Park and Museum, and many more culturally significant stops.  Available on select departure dates through April 2019 from $4,499 per person. www.gocollette.com
Goway Travel's "Explore Japan," an intimate small-group guided tour, covers four distinct regions over twelve days. Explore extensively on foot and discover stunning sites like the Ryoanji Zen garden, Himeji Castle, and Miyajima Island. Available throughout 2018 and 2019 from $5,395 per person. www.goway.com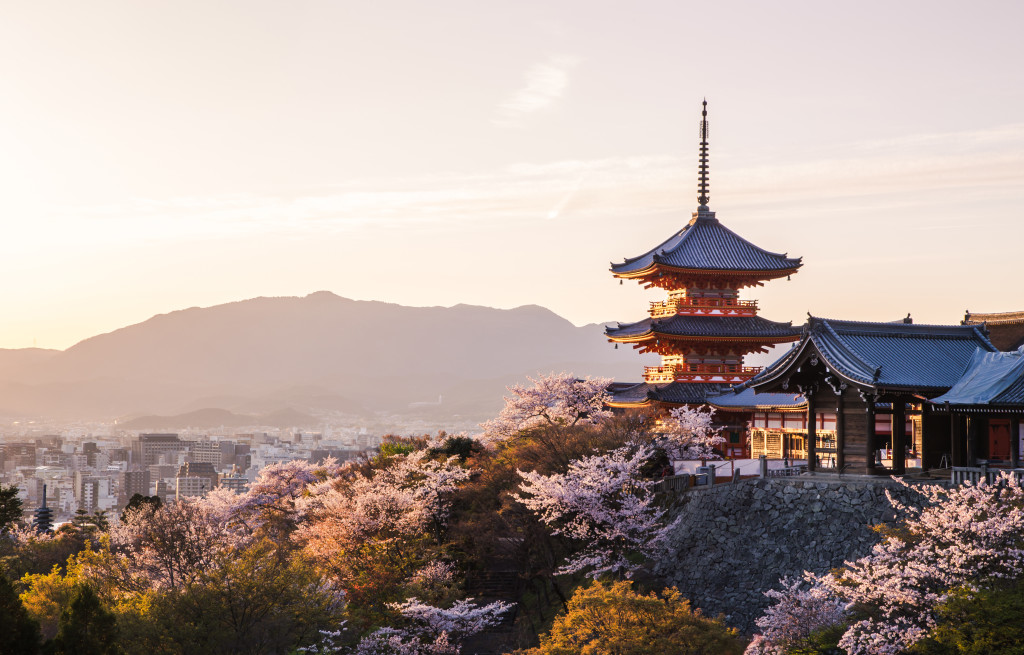 Credit: go-today 
Explore serene beauty in the ancient city of Kyoto and delve into the bustling capital city of Tokyo on go-today's "Tokyo & Kyoto" itinerary. Discover modern architecture, historic monuments, antique markets, and Buddhism folk art during this six-day trip. Available on select departure dates through September 2018 and December 2018 starting at $1,649 per person/ double occupancy. www.go-today.com
Affordable World's eight-day "Japan Discovery" tour begins in the city of Tokyo to visit legendary sites, such as Asakusa, the Senso-Ji Temple, Mount Fuji, Nijo Castle, Tsukiji Market, and Todaji Temple. Available on select departure dates through April 2019 from $1,599 per person/ double occupancy. www.affordableworld.com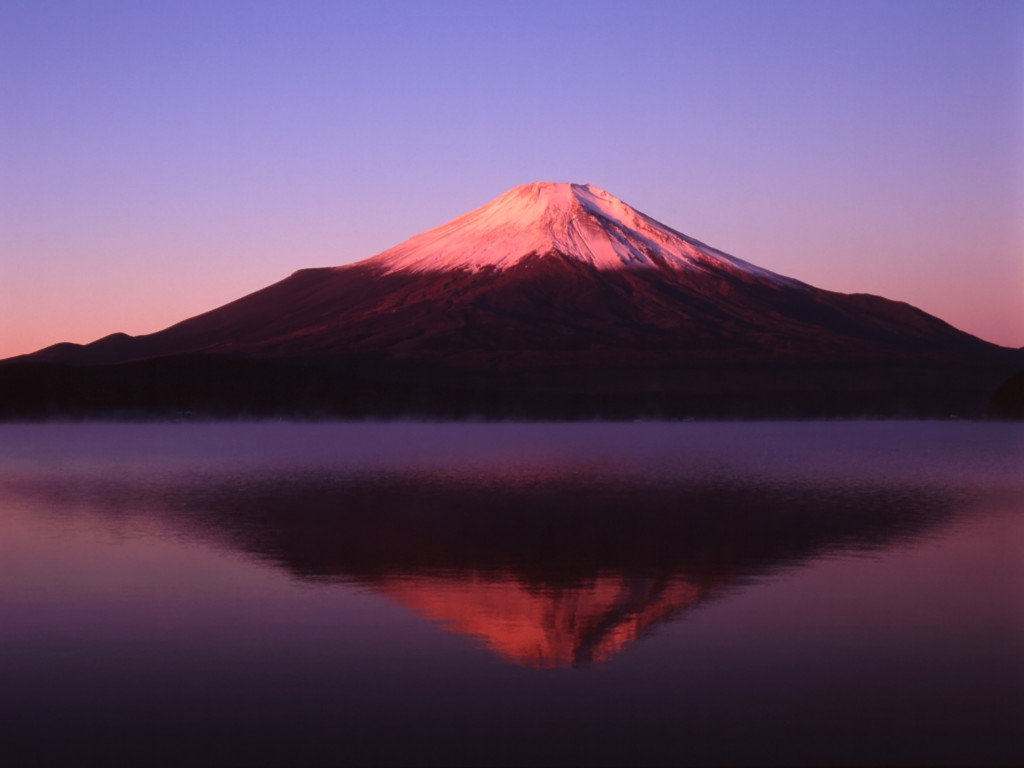 Credit: Insider Journeys
Insider Journeys' "Secrets of Japan" trip is available on select departures through December 2019, and lets guest stay at a traditional inn near Mt Fuji at Hakone, and then journey the Old Town of Takayama, and discover Geisha culture in Kanazawa and Kyoto. Pricing from $7,245 per person. www.insider-journeys.com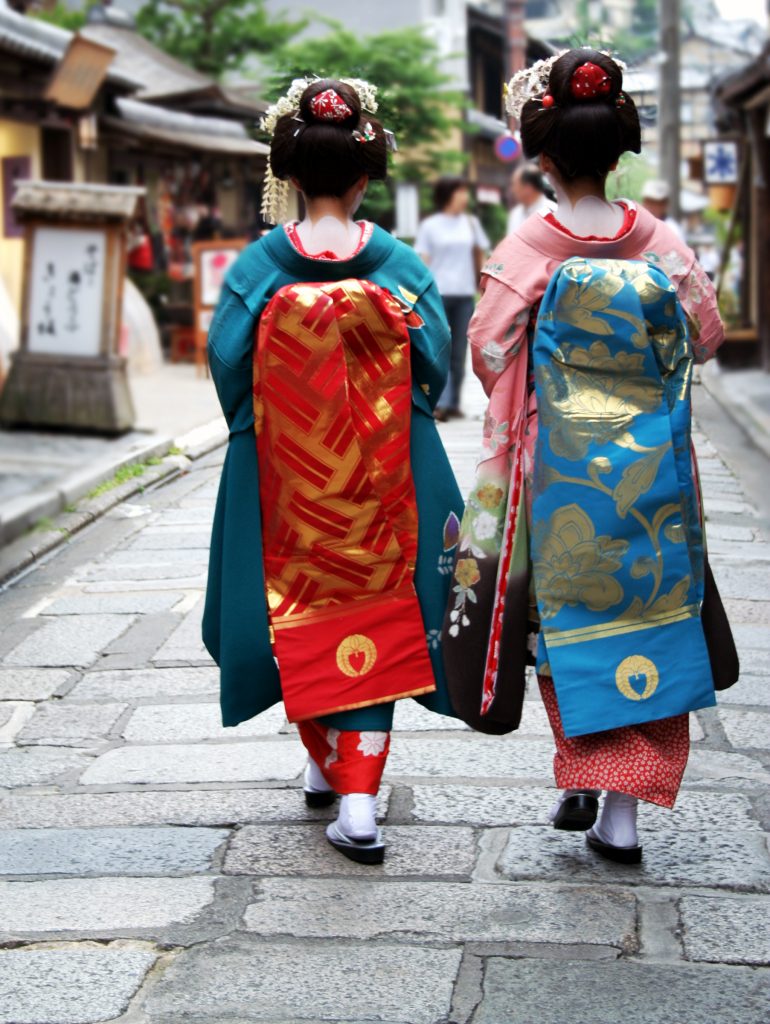 Credit: Insider Journeys
Travel in luxurious comfort on Luxury Gold's new "Majestic Japan" 11-day itinerary. Enjoy a private cruise along the Matsushima Bay, spend an evening of leisure with an in-house massage, and witness a private musical performance of traditional Japanese guitar and drumming. Destinations covered include Tokyo, Osaka, Kyoto, Hiroshima, Hachinohe, Oirase Gorge, Sendai, and Katsurashima Island. Departures are available from July to November 2018, starting at $8,050 per person. www.luxurygoldvacations.com

For the Nature Lover: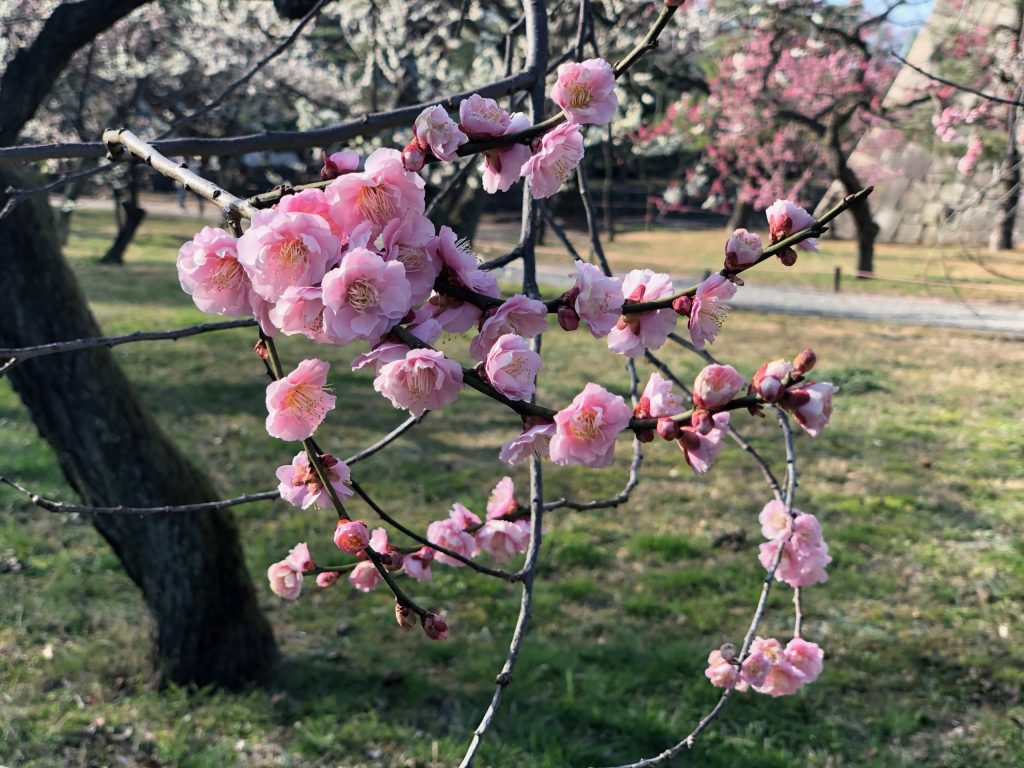 Credit: Collette
Springtime beauty blends with ancient history and cutting-edge culture on EF Go Ahead Tours' "Cherry Blossoms in Japan: Tokyo to Kyoto" itinerary. Wander through the shrine's Inner Garden, home to irises that bloom in springtime, and take-in surreal views of Mount Fuji and the cherry blossoms that gather throughout Tokyo. This 10-day journey is available on March 22, 2019 starting at $3,829 per person. www.goaheadtours.com
Alexander + Roberts' "From Japan's Inland Sea to the Alps" itinerary explores the country's many natural wonders. Explorers will journey across the island-dotted Seto Inland Sea to Miyajima Island, learn about the ancient tenets of Japanese landscape at Kenrokuen, and travel to the rural mountain hamlet of Shirakawago – one of Japan's most scenic and historic alpine regions. Departure dates are available on select dates through April 2020 from from $7,599 per person/ double occupancy. www.alexanderroberts.com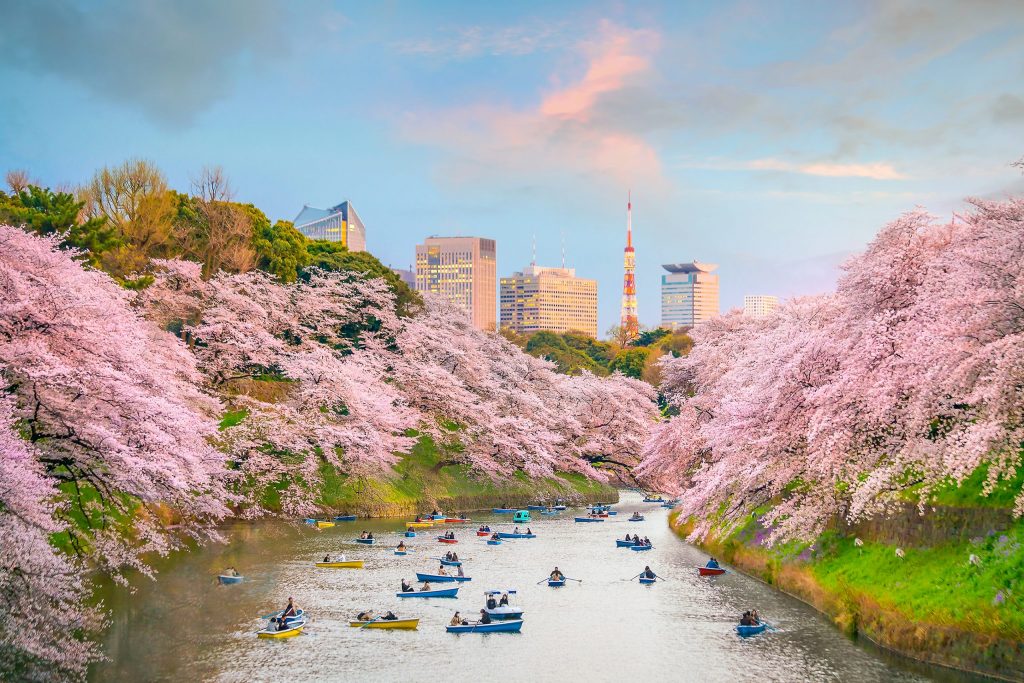 Credit: go-today
Join SITA World Tours' "Cherry Blossom Tour" to experience the breathtaking landscapes of Japan. The nine-day trip includes a visit to the Golden Pavilion, the colorful Kasuga Shrine, and include live demonstrations on the basics of how to wear a kimono. Travelers will also embark on a private Cherry Blossom viewing tour to Kiyomizu Temple and Maruyama Park, regarded as famous locations for viewing Cherry Blossoms in full bloom. Departures are available on March 25 to April 15, 2019 from $4,675 per person/ double occupancy. www.sitatours.com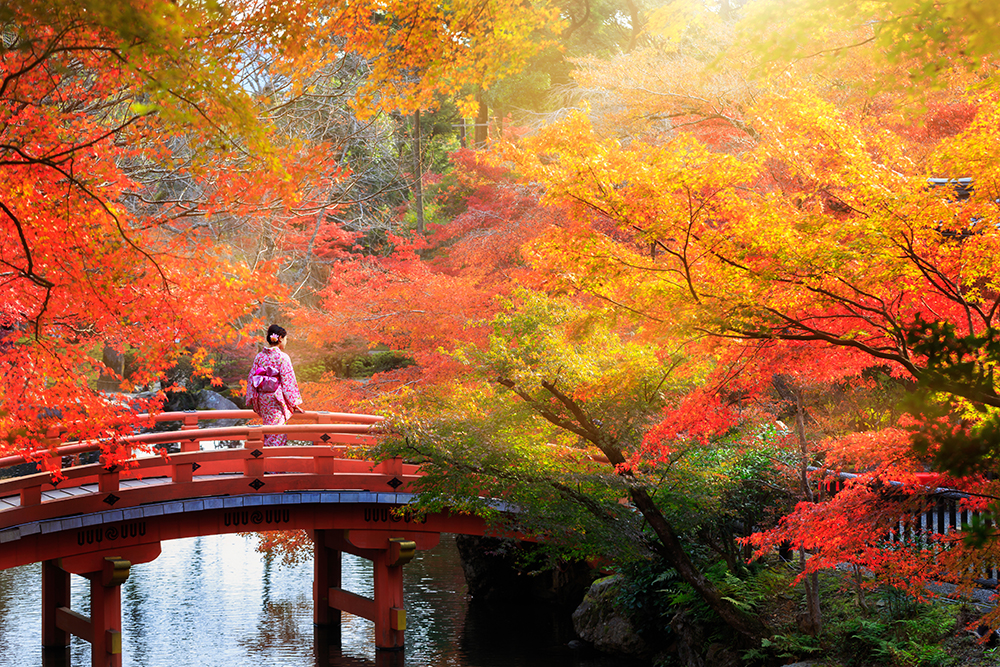 Ritz Tours' is offering travelers $75 off its "Jewels of Japan" itinerary in time to enjoy autumn in the East. The eight-night trip crosses the countryside on a bullet train past Mt. Fuji, which is surrounded by red, orange and yellow fall foliage. Travelers also will walk through Kyoto, home to eight UNESCO World Heritage-listed temples. Departures are available on September 6, October 18, November 8 and 29, 2018 from $2,825 per person. Use code USTOARAJ to save $75. www.ritztours.com
For the Epicurean: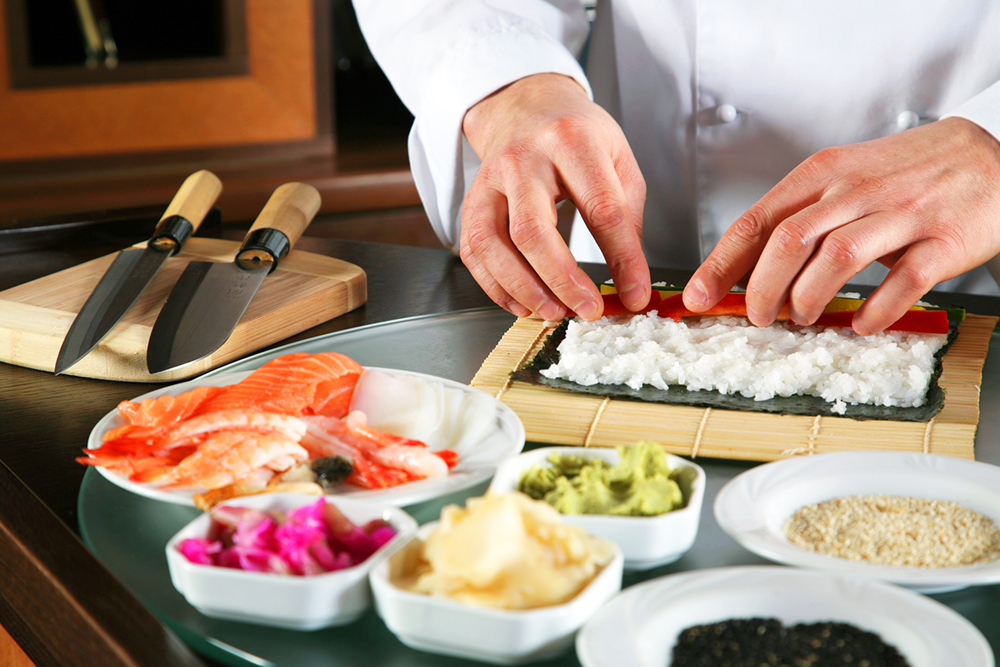 Credit: Tauck
On Tauck's "Essence of Japan" itinerary travelers will taste and sip their way through Japan. The 13-day trip includes a visit to a sake distillery, a private tea ceremony, and hands-on sushi and miso demonstrations. The trip also will give guests the chance to visit the Tsukiji market in Tokyo, regarded as the oldest and largest fish market in the world. Departures are available from August to November 2018 from $10,290 per person. www.tauck.com
Pack your chopsticks! Avanti Destinations' new "Taste of Japan" nine-day food tour will tantalize taste buds. The trip includes a visit to the underground foodie treasure trove that is depachika (food hall), a hands-on sushi making class at a local home, and private afternoon tea with a geisha. Eat fresh-off-the-boat, and add on a visit to the infamous Tsukiji Fish Market. The add-on is available for $349 per person. The tour is available year-round and starts at $4,749 per person/double occupancy (land-only). www.avantidestinations.com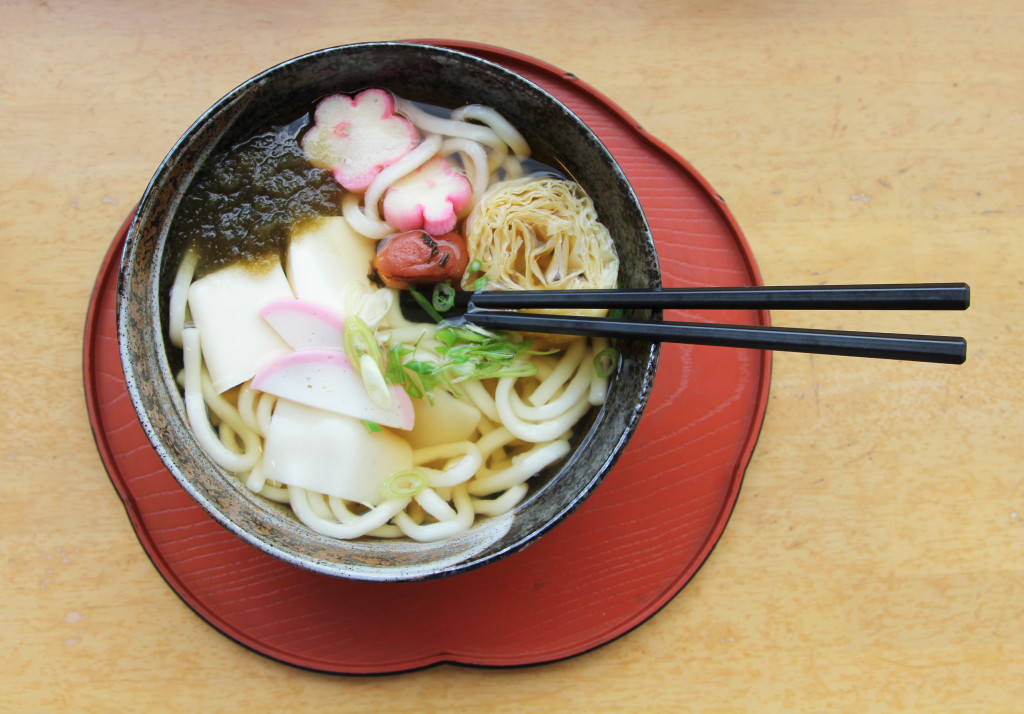 Credit: Zegrahm Expeditions
Travel with an appetite on Zegrahm Expeditions' "Imperial Japan" 12-day adventure. Visit the bustling Miyagawa Morning Market, delight in an egg boiled in the volcanic hot springs, and a walk through 200 stalls bursting with fresh produce and seafood in the nearly 300-year-old Omicho Market. This trip also includes a flexible travel dining plan that allows guests to dine with no limits on the price of a meal or dining locations. Available on select departures in April, May, and October 2019 starting at $13,490 per person/ double occupancy. www.zegrahm.com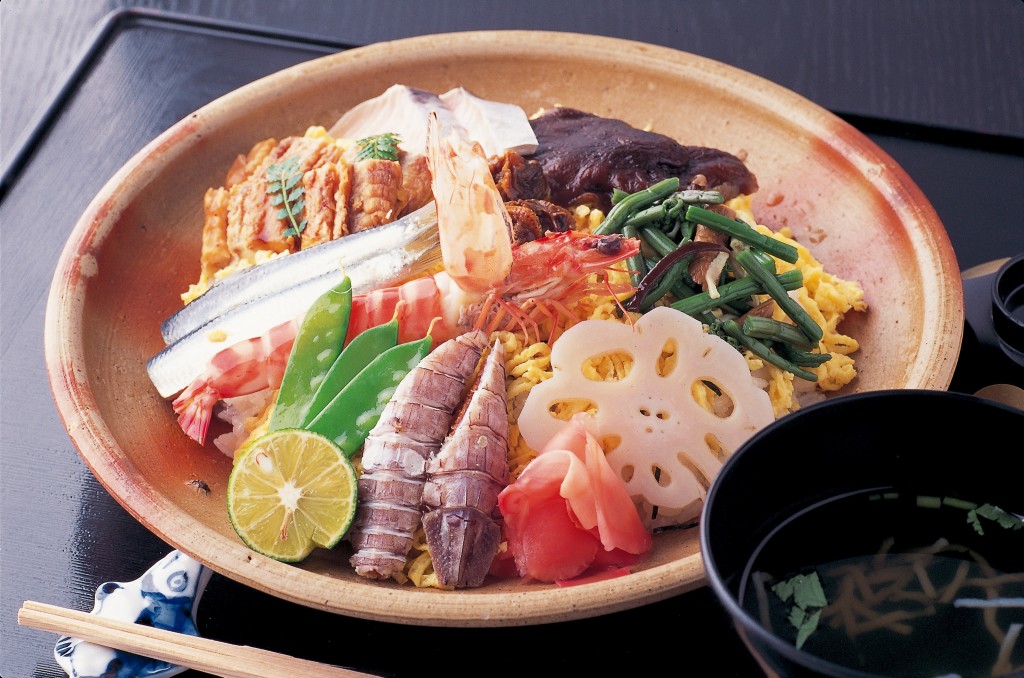 Credit: Pleasant Holidays/ Journese
Join Journese's "A Taste of Japan" itinerary to experience distinctive delicacies and exceptional dining experiences throughout Tokyo and Kyoto. Excursions The nine-day itinerary includes a private dining Japanese course-style dinner at Teppan Mizuki restaurant, a traditional Buddhist vegetarian lunch on the Tenryuji Temple's grounds, and a sampling of traditional flavors from the ancient Edo period, such as charcoal broiled eel. Departures are available on various dates throughout 2018 and 2019. Visit www.journese.com for pricing information.
For the Spiritual: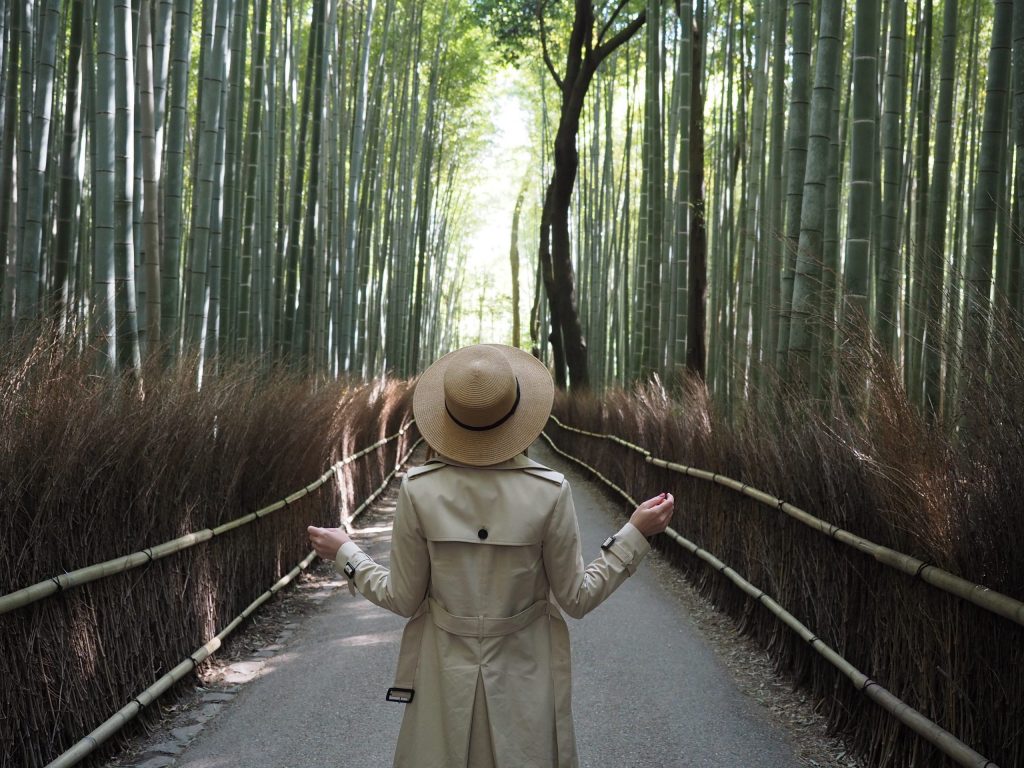 Credit: Trafalgar
On Trafalgar's "Spiritual Japan" tour, guests can retrace the steps of the ancients with some of Japan's most sacred places. The trip features visits to the Nachi Taisha Shrine, the Seiganotoji Temple and the tallest waterfall in Japan, Nachi waterfall. Guests can also visit the birthplace of Shingon Buddism and delight in vegetarian dishes served by local monks at their monastery lodgings. This nine-day spiritual journey is available from $4,550 per person in October 2018. www.trafalgar.com
Find more trips to Japan using USTOA's "Find Your Dream Vacation" section at https://ustoa.com/dream-vacation/.
Editor's Note: Information was correct at time of writing. All tours/packages subject to availability. Prices may vary from time of writing, based on currency fluctuations.
---