By Lisa Young, Product Manager with Authentic Vacations
Lisa Young is a product manager and writer for Authentic Vacations. Travel experiences involving food, wine, art, live music, wellness and engaging with locals make her heart sing.
Remember The Partridge Family, an American sitcom from the early 1970s?  The show's theme song was, "Come On, Get Happy!"  Perhaps the Partridges were secretly Icelandic.  Iceland consistently ranks near the top of the annual "World Happiness Report".  Let's explore five potential reasons why:
1. Stunning and Stimulating Scenery.
Often referred to as the "Land of Fire and Ice" due to its unique dichotomy of active volcanoes and massive glaciers, Iceland's otherworldly landscape is a mesmerizing fusion of scenic glory.
Most Icelanders maintain sunny dispositions despite the lack of winter daylight hours.
Being surrounded by magical skies, spectacular mountains, magnificent waterfalls, peaceful fjords, dramatic geysers, tranquil rivers, calming lakes, black sand beaches, geothermal pools and mossy lava fields – how could these environs promote anything other than an enduring sense of wonder and happiness?
Photo of Seljalandsfoss waterfall courtesy of David-Mark from Pixabay
2. Culture of Creativity.
Literature.  For years, Iceland held the position of publishing most book titles per capita than any other country.  Iceland claims that one in ten of its citizens will publish a book during his or her lifetime.  Reykjavik (literally "smoky bay") was the fifth city in the world to receive the UNESCO City of Literature title.  Storytelling is apparently in the blood, dating back to the Viking sagas.  Expand your literary horizons and crack open a contemporary Icelandic novel.
Music.  For music as otherworldly as the performers' native land, enjoy the sounds of Björk, whose career has spanned four decades, and the "avant-rock" band Sigur Rós.
Visual Art.  Iceland's notable visual art production does not date back as far as other countries, though some incredible works of art are being produced by the country's contemporary visual artists.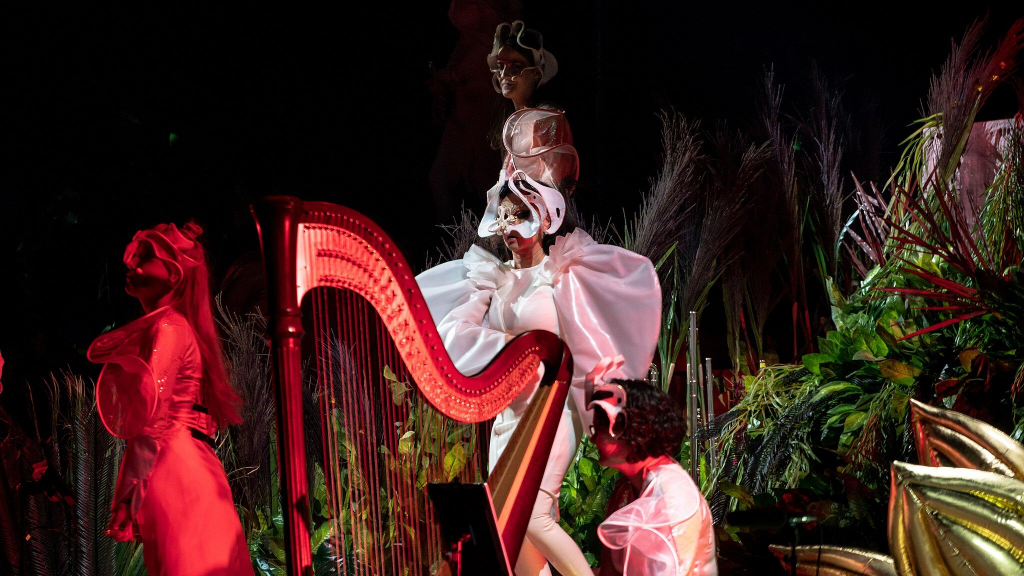 Photo of Björk courtesy of Raph_PH-Flickr
3. You Are What You Eat.
Taking a cue from the famous movie line in When Harry Met Sally and adopting an "I'll have what she's having" attitude when it comes to the traditional Icelandic diet could be a healthy choice.  Big homemade breakfasts, fresh seafood, and quality meat and dairy are the mainstays of a typical diet in Iceland.
Lysi (aka cod liver oil, rich in omega-3 fatty acids) is regularly consumed, even given to children at preschools and daycare.  Skyr, a popular dairy product akin to yogurt, is low in fat yet high in protein and calcium.  The focus on clean, renewable, and sustainable energy results in healthier, fresher and more delicious food.
Even the famous Icelandic hot dog is, debatably, a healthy option since it is lamb-based, supplying iron and those beneficial omega-3s.
Restaurants and food shops in Iceland are increasingly catering to vegetarians and vegans, including Gló, the country's first raw food restaurant.
Fun fact:  Icelanders have been growing vegetables in greenhouses heated by geothermal energy since 1924!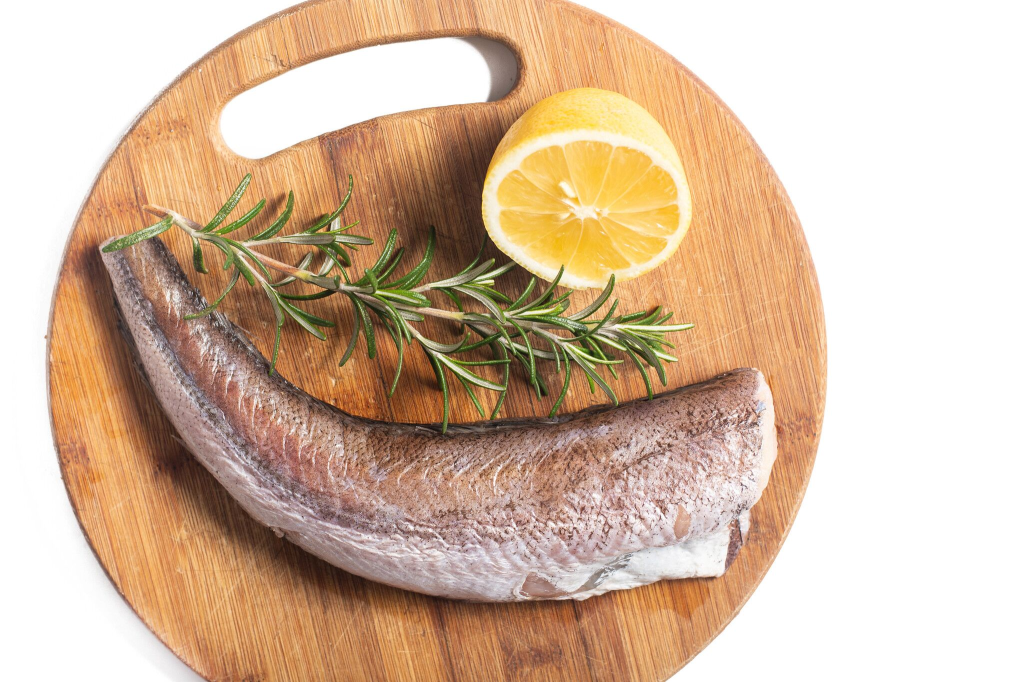 Photo courtesy of Marco Verch
4. The Active Lifestyle.
Icelandic people enjoy being active outdoors, exploring the country's three national parks, numerous nature reserves, and hiking trails.  They place a high degree of importance on nature, treating the vast and unspoiled landscape with deep reverence and care.  Efforts are continuously made to preserve the unique flora and fauna. 
Furthermore, they remain active in other ways, often holding more than one job.  Rather than earning extra money for survival, this is primarily to keep themselves engaged and purposeful, warding off any threats of depression during the months of limited light.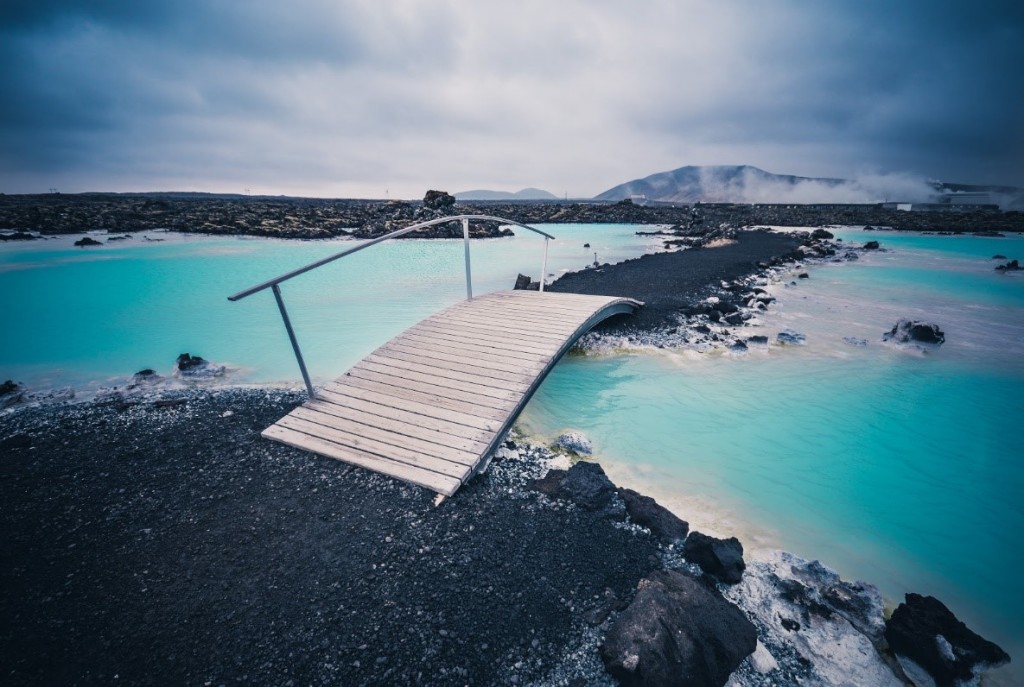 Photo of Blue Lagoon courtesy of Chris Lawton from Unsplash
5. SSS.
Stable.  Iceland is an island, but its inhabitants feel anything but isolated.  The way Icelanders band together in times of crisis is truly inspirational.  Two powerful, overarching characteristics are embedded in Icelanders—optimism and resilience.
Safe.  The least populated country in Europe, Iceland claimed just under 340,000 people in 2018.  The country maintains an impressively low crime rate with only five prisons in Iceland housing less than 200 prisoners among them!
Socially Progressive.  Iceland is consistently ranked number one by the World Economic Forum in gender equality.  Proof exists in the form of a female Prime Minister and more women currently enrolled in university than men.
Let's make like the Partridges, book a trip to Iceland, and soak up the happiness!
For over two decades, Authentic Vacations has been crafting highly personalized, unique, and immersive experiences that connect travelers with locals.  Destinations include Ireland, England, Scotland, Wales, Scandinavia, Australia and New Zealand.  Our passionate Destination Experts are ready to help you plan your next trip – perhaps to happy Iceland! Visit www.authenticvacations.com today.
---