Fireside Chat with Singapore Tourism Board's Rachel Loh
By: Gina Ng, Vice President, MICE and Leisure Trade, Singapore Tourism Board Americas
Located in the heart of Southeast Asia, Singapore is a vibrant, cosmopolitan, English-speaking city state with a rich tapestry of Asia's cultures and influences weaved together. With its friendly and passionate population, this forward-thinking destination is constantly evolving and has not sat still throughout the pandemic. Now, Singapore wants to welcome all international fans and friends to embark on a journey through its reimagined tourism products.
I checked in with my boss, Rachel Loh, Senior Vice President of Singapore Tourism Board Americas, who is currently in Singapore to obtain the latest updates from the Lion City.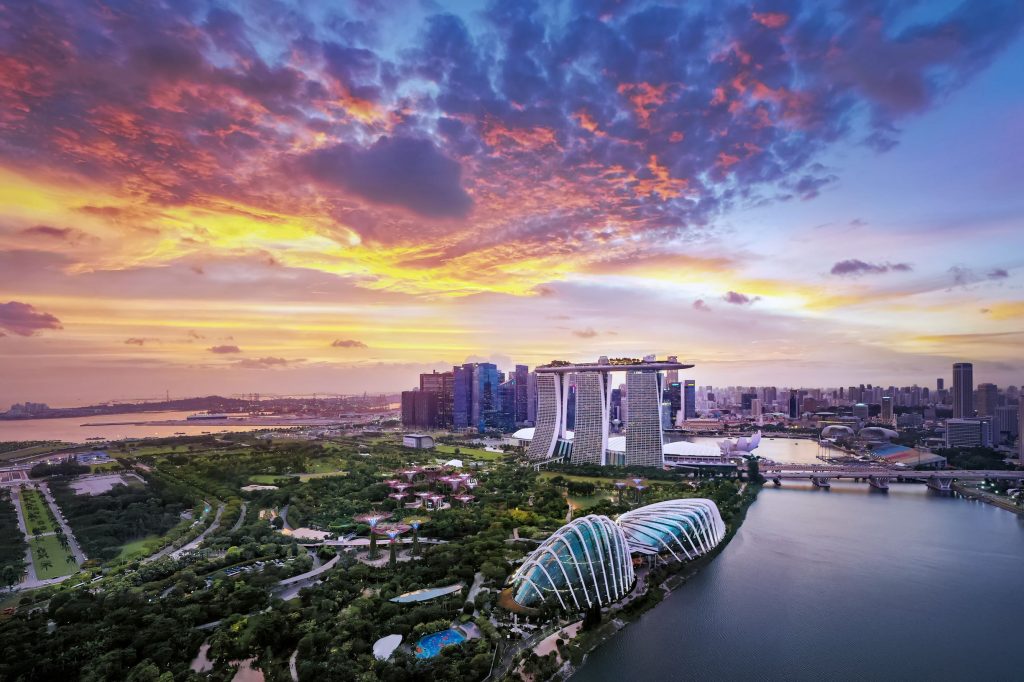 Can you share with everyone what's it like traveling in Singapore right now? What can travelers expect when visiting Singapore?
Ever since Singapore dropped all testing and quarantine requirement for fully vaccinated travelers in April 2022, it is now truly a breeze to visit Singapore! Life in the city state is also pretty much back to normal, and we are seeing more and more international visitors enjoying themselves at our attractions, restaurants, and hawker centers alongside the locals.
There are still some safety measures in place, such as the SG Clean certification for businesses and face masks required indoors (it's optional outdoors), to ensure that everyone's health is safeguarded while enjoying themselves. As such, I think that now more than ever, Singapore should be a bucket-list destination for everyone who wants safe, authentic, and memorable reimagined experiences.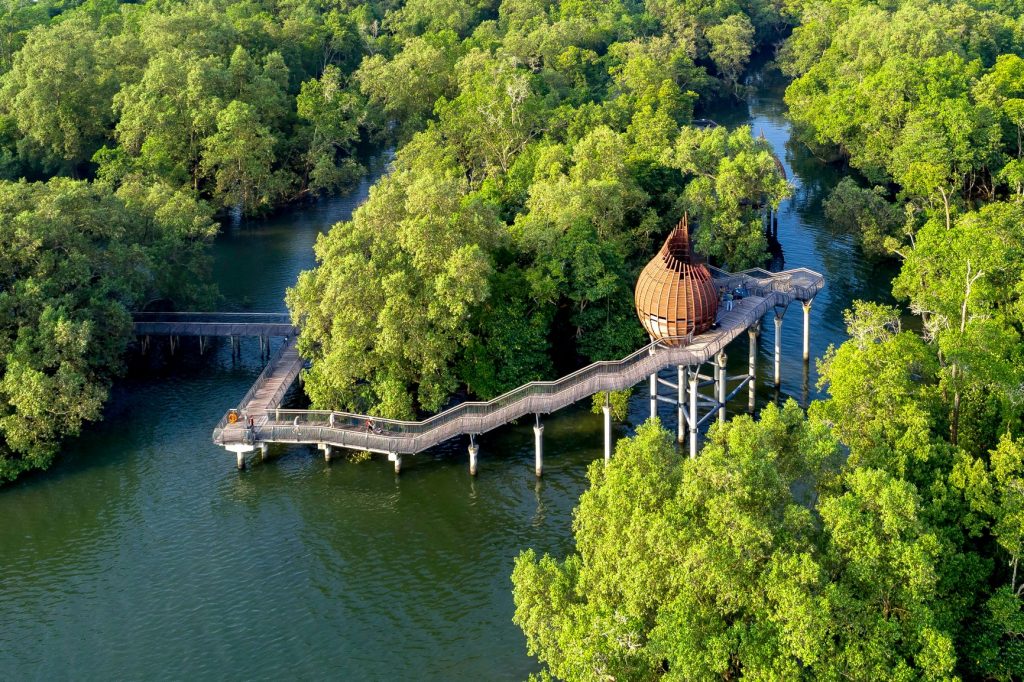 How do you see international travel change in the post-Covid world, and how would this look like for Singapore?
We recognize that there is a renewed focus on travelers seeking a respite and connecting with family and friends during their travels, with a focus on authentic nature and wellness experiences. This is why we have worked closely with our tourism partners to develop new products to meet the new travel needs. I'm glad to have experienced some of these new products this time in Singapore!
I'm envious! Can you share some of these new experiences?
Definitely! Visitors to Singapore can now easily hop on a scenic yacht cruise (or speedboat if you like the thrill!) from Sentosa to visit Singapore's southern islands such as Lazarus Island for its beautiful beaches. Visitors can also combine cultural immersion with one of the many biking tours in Singapore, with rides along the Singapore River to discover the bustling Clarke Quay area. On the wellness front, you can now enjoy a serene sunset yoga atop Marina Bay Sands, while taking in amazing 360 views of Singapore.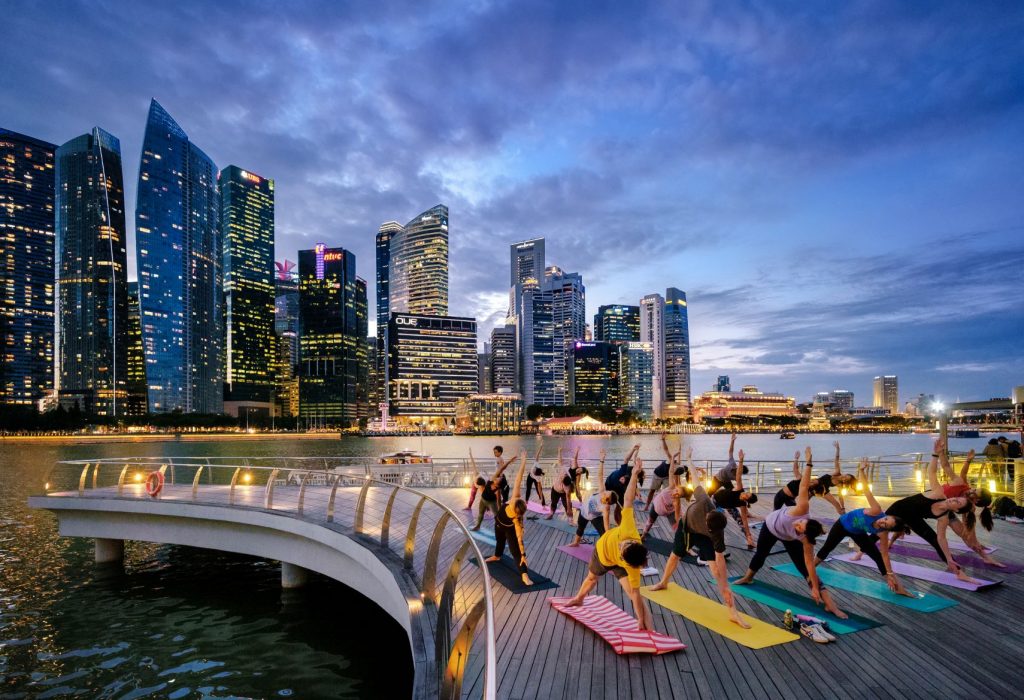 Travelers are increasingly seeing sustainability as part of their travels, can you share some exciting attractions in Singapore that embrace sustainability and eco-friendliness?
That's right, more travelers are looking for a smaller carbon footprint and seeking to incorporate sustainability during their vacations. Singapore already has a reputation of being a leader in sustainability, with even further plans to become a "City in Nature". Singapore is well poised to meet the needs of these travelers.
In fact, many first-time visitors are quite surprised that Singapore is very green. Our Gardens by the Bay for one, the largest nature park right in the city center, has also incorporated sustainable functions throughout the park and managed to reduce energy consumption by 20%. Most of our architecture has weaved in green concepts, bringing the outdoors to the indoors. One example is the latest PARKROYAL Collection Marina Bay which embraced the hotel-in-nature concept with its interior areas brimming with lush foliage.
Not forgetting our exciting food scene! Michelin rated restaurant, Labyrinth, provides a 90% locally sourced menu, and even green bespoke cocktails are all in the spirit of sustainable practices at Native, for one.
What else can visitors expect in 2022 and beyond?
The city has welcomed new and unique hotels including the PARKROYAL Collection Marina Bay, The Clan Hotel Singapore, and the Dusit Thani Laguna resort for golf and wellness enthusiast. The famed Raffles Singapore is also slated to open its new villas-only resort on Sentosa Island in 2023.
We have also been busy on the culinary side, with the opening of the Analogue for one, with its plant-based foods and sustainable cocktail menu, as well as the restaurant 1-Arden, located on the 51st floor rooftop, and features the world's highest 1000 sq.ft. food forest. There's always something new in Singapore to experience.
Find your dream vacation to Singapore with a USTOA tour operator here https://ustoa.travelstride.com/trip-list/singapore.
For further information:
About Singapore Tourism Board
The Singapore Tourism Board (STB) is the lead development agency for tourism, one of the country's key service sectors and economic pillars. STB brings the Passion Made Possible brand to life by differentiating Singapore as a vibrant destination that inspires people to share and deepen their passions. The STB Americas offices in New York and San Francisco drive all marketing, business development and travel trade activities in the Americas.
---