How Addiopizzo Has Changed Travel in Sicily
By Ashlea Sullivan, Brand Manager for VBT Bicycling Vacations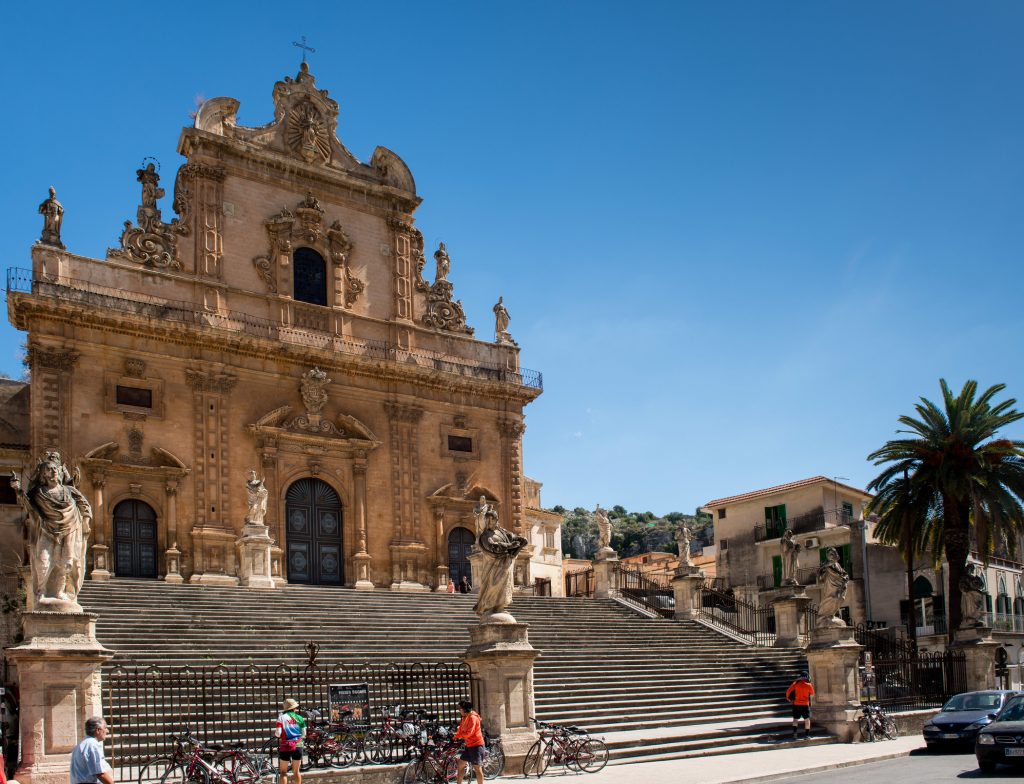 When you arrive in Sicily as a traveler, you're likely to be instantly charmed by welcoming locals, turquoise beaches, tantalizing cuisine, and ancient architectural gems. Sicily is breathtaking, and if it's not on your bucket list yet it absolutely should be. What you might miss as a casual traveler, however, is a hidden problem that has long plagued the Italian island. Although greatly diminished in recent years, organized crime is still an ever-present threat to business owners throughout Sicily.
At VBT Bicycling Vacations, we believe strongly in traveling as sustainably as possible. We choose to stay in family-run accommodations and support small local restaurants whenever possible on our adventures, because we know that an important part of traveling sustainably is supporting the local economy. Where we spend our money, and consequently who we support, is a crucial part of maintaining a healthy tourism economy in any destination. In Sicily this is especially important—as travelers, it's surprisingly easy to unwittingly support organized crime while simply enjoying all that Sicily has to offer.
Thankfully, there is an organization called Addiopizzo that is more than happy to help.  Addiopizzo (which roughly translates to "goodbye bribes") is a grassroots social movement that began in 2004. In the summer of that year, a group of friends, one of whom is a longtime VBT trip leader named Edoardo, contemplated opening a bar in Palermo. They quickly realized that in addition to budgeting for things like rent and local taxes, they would need to set aside money every month to pay the "pizzo," for protection. Instead of opening a bar, they ended up starting a movement that encourages businesses to band together and refuse to pay for "protection."
What started as a small movement in Palermo today encompasses over 800 organizations, from local shops to national chains. Businesses display the Addiopizzo logo in their storefronts to signal to consumers that by shopping there, they're supporting businesses that refuse to support organized crime.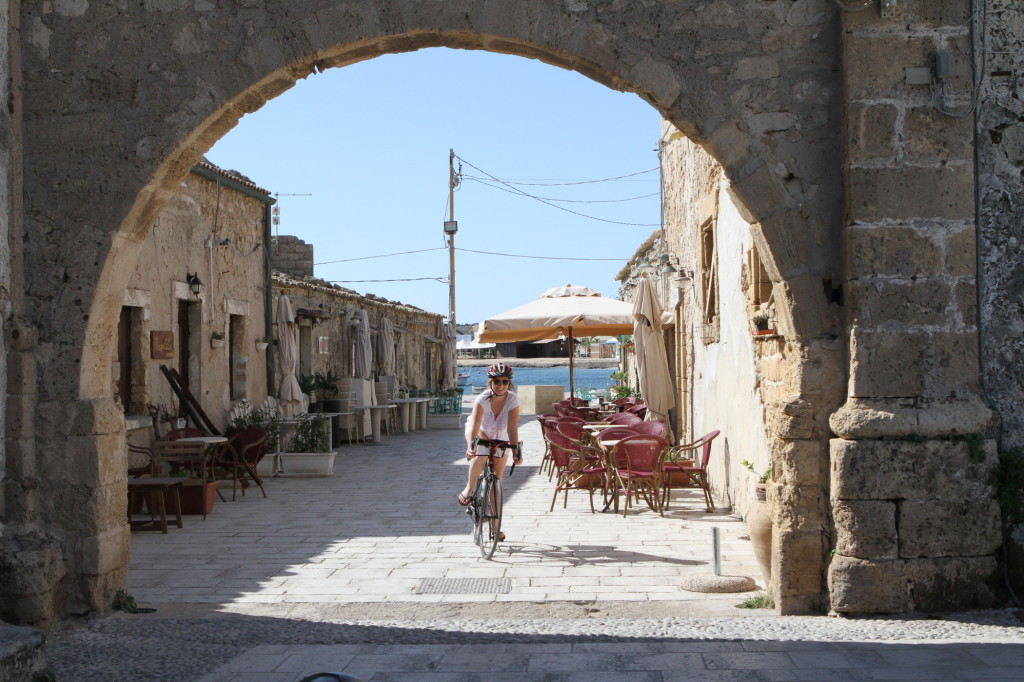 What does this mean for you as a traveler? It means you have the opportunity to discover Sicily while supporting these brave business owners who are taking a stand. You'll find all kinds of businesses, from restaurants to souvenir shops and hotels proudly displaying the Addiopizzo logo. On VBT's Sicily bike tour, Edoardo and our other trip leaders are more than happy to point you towards businesses that support the movement. Other travelers can use Addiopizzo's website to find participating businesses.
Author/company bio:
For nearly 50 years, Country Walkers and VBT Bicycling Vacations have been providing active, experiential, and stunning travel experiences throughout the world. From their shared location in Williston, VT, the companies' unique adventures and insider access bring the beating heart of a destination to life with well-crafted itineraries for walking and biking vacations. A range of guided and self-guided options highlight local cuisine, authentic accommodations, and immersive cultural experiences. Country Walkers and VBT are recognized as leading providers of active vacations worldwide. Ashlea Sullivan serves as Brand Manager for VBT and has been with the company for three years.
---