by Kelley Ferro
Rarely do you set out on a trip and truly feel like an explorer, but I felt like a modern day Magellan when I embarked on my Polar Bear Adventure in Manitoba. This aptly named small group journey with Tauck was indeed the quintessential adventure. Our frontier was Churchill and our prize was sighting the largest land carnivore, the polar bear. However, I didn't realize that my discoveries on this adventure were not going to be limited to these white, graceful bears. There was a whole lot more to discover in this tiny, remarkable town located of on the edge of the Arctic.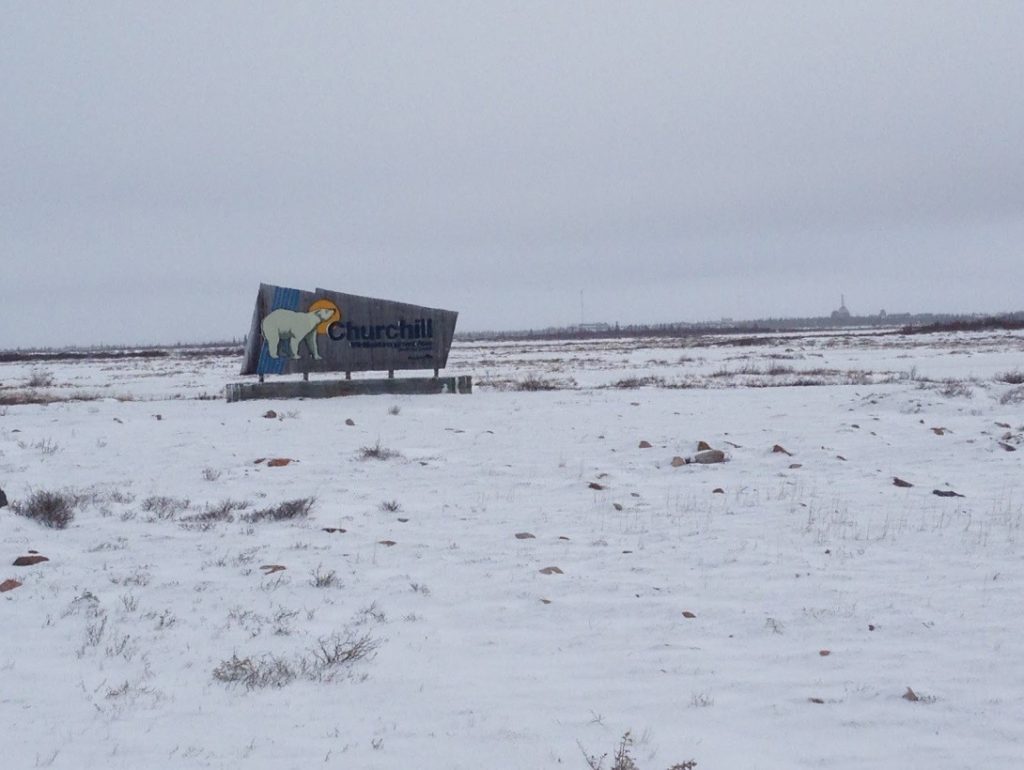 Just getting up to Churchill was an adventure of sorts. Our group met in the capital city of Winnipeg, which I had previously considered quite far north in Canada. We then flew in a private charter,1,000 miles more North. I was glued to the window as the landscape changed underneath me, going from dense, dark forest to icy, white tundra.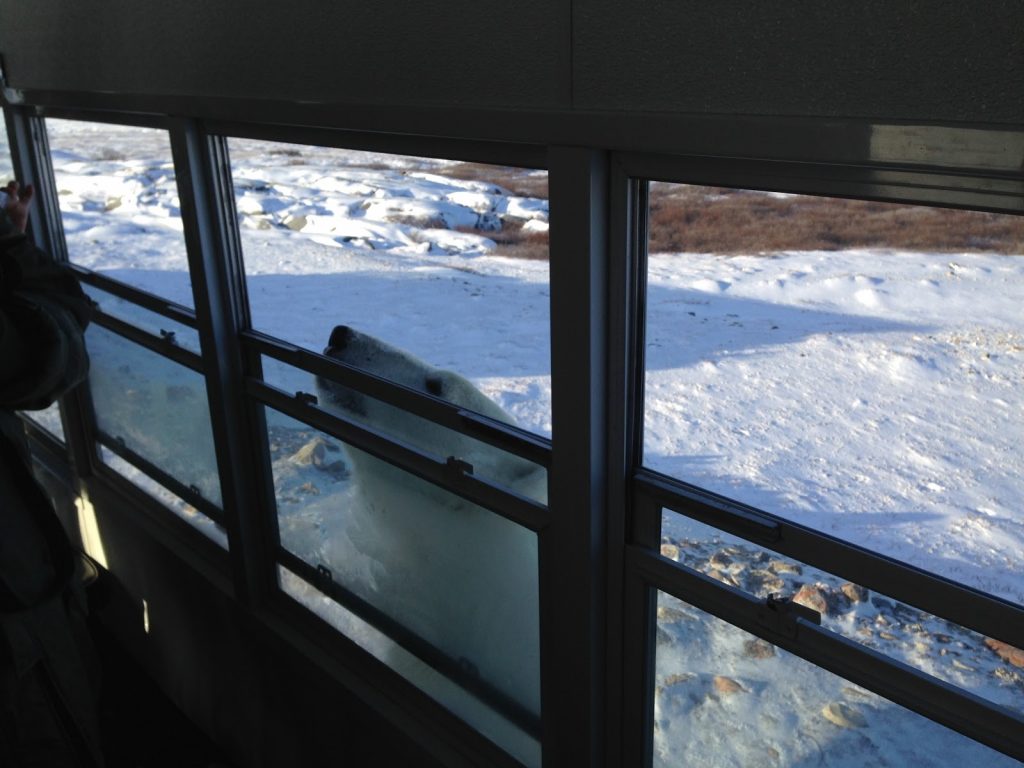 Stepping out of the plane onto the tarmac in a blustery snowstorm seemed fitting for a town that has one of the longest winters in the world. Churchill is only accessible by a long train journey or by plane–no roads drive in here– and there's something exhilarating about being so far away. We were among the few tourists in this 800 person town, and though our lodgings were quite luxurious at the Lazy Bear Lodge, I felt like we were brave travelers, here to explore this remote land and bring back stories of the famed polar bears.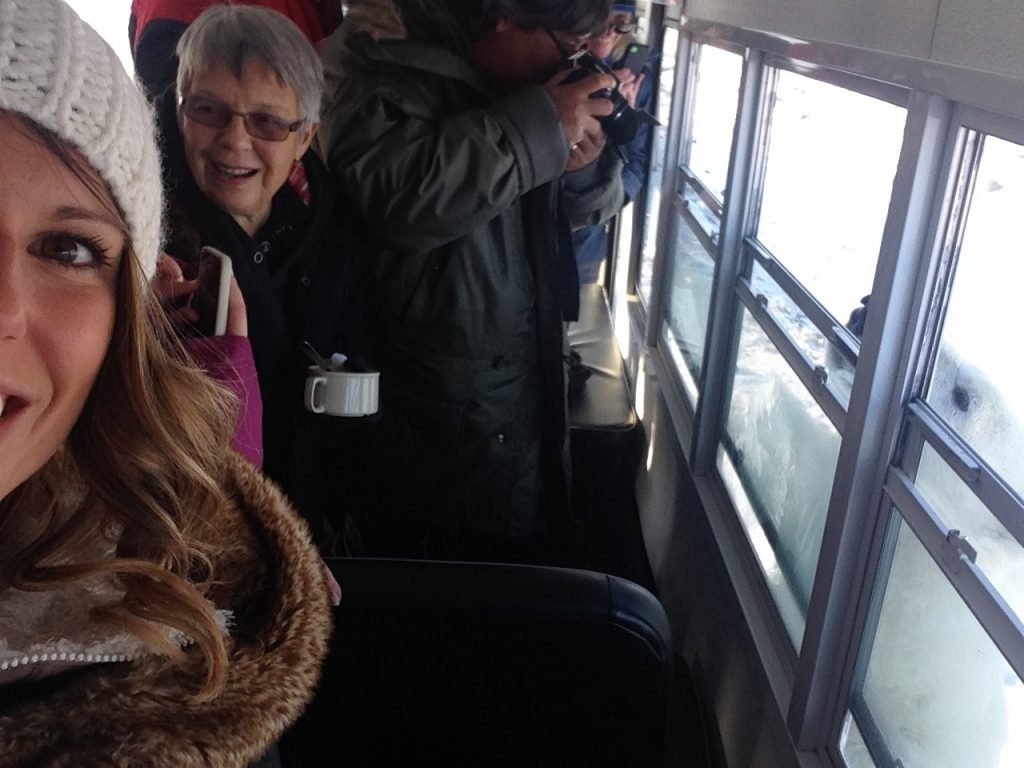 We were barely in Churchill for 24 hours before I was literally eye to eye with a polar bear. Of course, I had the protection of being inside my warm Arctic Crawler, a well-equipped bus with a woodstove, food and heat. But he and I had a staring contest through the open window. I could feel his breath and see each individual whisker on his nose as he poked it in our buggy.
We saw nine polar bears that day, two of which took a liking to us and spent 30 minutes just circling our crawler, standing up on their hind legs to give us a good look and putting their fluffy paws on the outer viewing platform. If our goal on the Live Like a Local video shoots is to meet the locals, I don't think I could have gotten to know the local Churchill polar bears any more closely!
Looking out on the tundra, I could see how polar bears could call this home, but I wondered how could people actually live here?! Lucky for us, Tauck gave us the opportunity to find those answers. We had nightly seminars, wildlife films and intimate meetings with many local figureheads of Churchill and members of native tribes. We had the chance to talk with the true lifeblood of this remote community.
Though the polar bears left a particular impression on me, there was another local that I found to be even more interesting. Her name is Myrtle deMeulles and she's a member of the Métis tribe, one of the Aboriginal peoples of this region, whose ancestry is traced back to a mix of First Nations and European descent. Her first language was Cree and she grew up on the trap line, one of 12 children of a fur trapper. She is a piece of living history, candidly and eagerly sharing her culture, one that I knew so little about.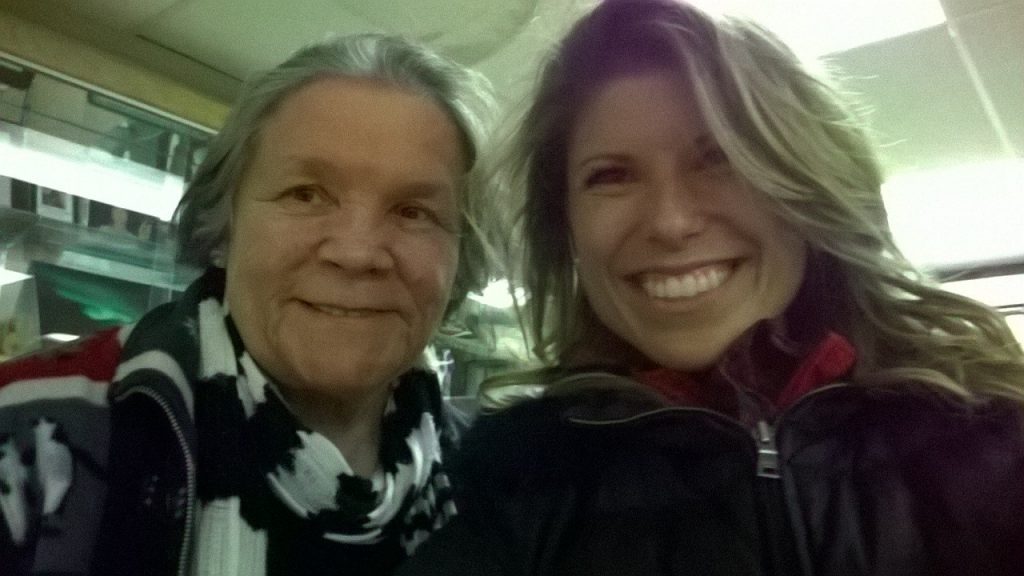 What struck me most was she talked about growing up in Churchill, working as a dishwasher down the street, being picked on by her brothers and having her first crush. Though some of her life's narrative had been so foreign to me, I had heard versions of these stories many times before. Even here in the Arctic, she experienced the same trials and tribulations of growing up and finding her place in the world. And she certainly has. She's dedicated her life to preserving her culture through storytelling, caribou fur tufting and by making herself available to visitors like me. Looking her in the eyes, I really understood her life and her people. It made me realize that even though I thought Churchill was so far away, the world is really much smaller than it seemed. I still have glorious tales of spotting polar bears, but the most meaningful discoveries to me, were learning from cultural ambassadors like Myrtle.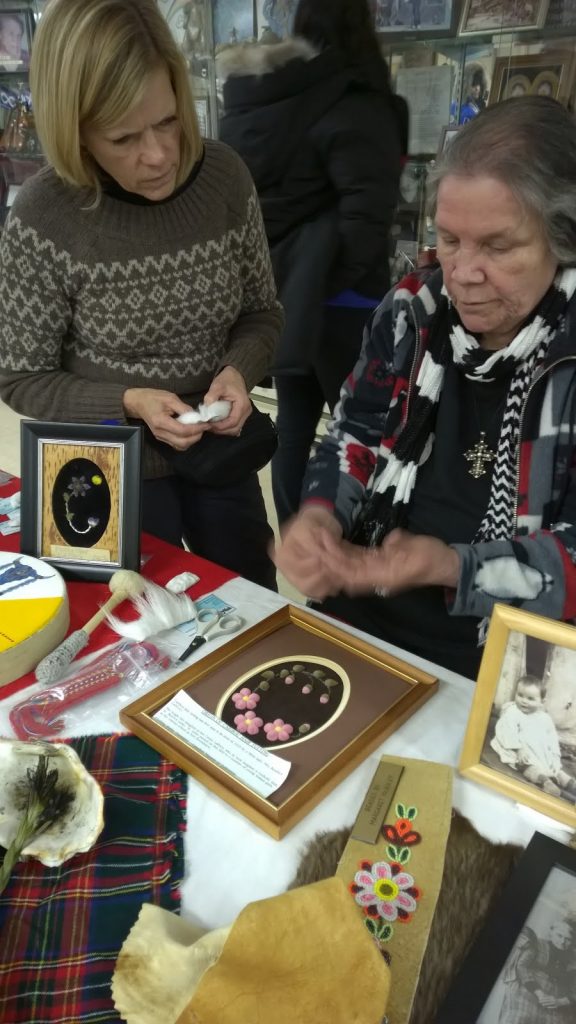 Kelley Ferro is a travel expert & video journalist living in NYC. She films her show, Get Lost, around the world–hopping on a plane at least twice a month She is also the executive producer for Tripfilms.com. For more on her travels, follow Kelley's Facebook page.
---