By Jennifer Eremeeva 
Jennifer Eremeeva was Alexander+Roberts manager of services in Russia for many years. An accomplished traveler, Jennifer writes about her adventures around the world frequently and recently published Lenin Lives Next Door, a witty depiction of life as an expat in Moscow.
It is telling an overwhelming number of travelers report that the steep, arduous climb of 1-4 hours to see the gorillas is a small price to pay for the exhilarating experience of witnessing these remarkable animals at work, play, and in the midst of intimate family interaction. It's a long day, but an exhilarating one. Once the arduous climb is behind you, and the team of expert guides has located gorillas who have been adapted to humans in proximity, you need only sit quietly and marvel at these remarkable animals.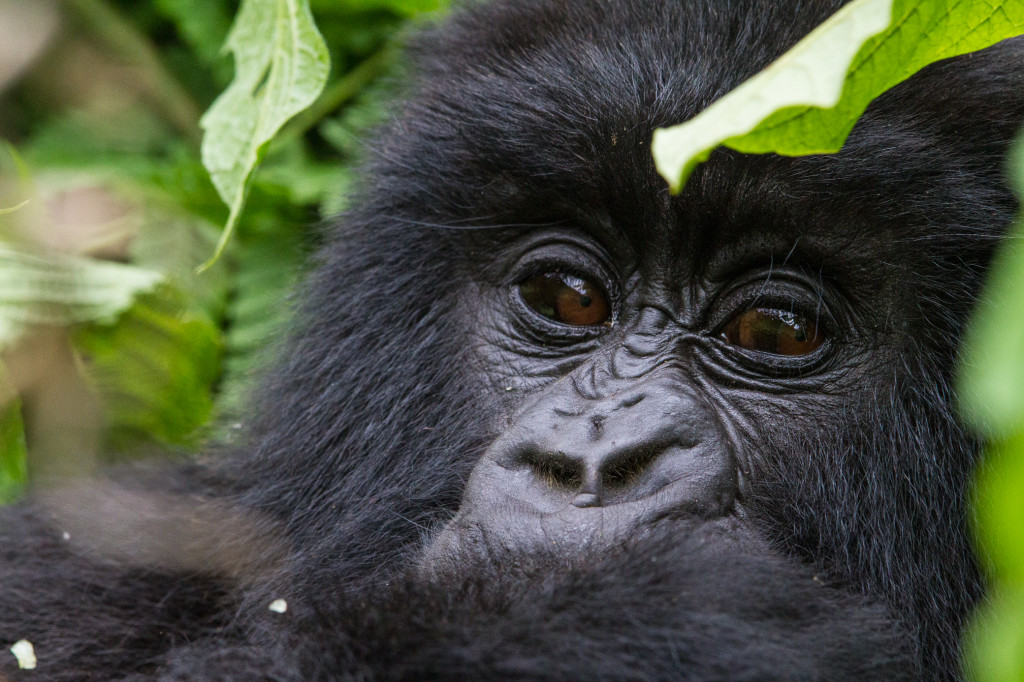 Photo Courtesy of Alexander+Roberts
According to the World Wildlife Fund, gorillas share a whopping 98.3% of DNA with humans; just one of the myriad of similarities that make gorillas so eerily familiar to humans. Researchers who have worked for over 40 years with Koko, a domesticated gorilla have been able to teach her over 1000 words in American sign language, in which Koko communicates her grasp of complex concepts such as happiness, remorse, and even the nature of death and dying. In their closely-knit family or "natal" units, gorillas display years-long nurturing of their young, which involves socialization into the broader community.  We also know that they can fashion tools, which enable them to better exist in their native habitats.
Though still considered "critically endangered," the gorilla population has shown encouraging demographic growth thanks in large part to the dedication of conservationists and the government of Rwanda. Stringent efforts to curb illegal hunting, poaching and the sale of gorilla body parts for trophies, traditional medicine, and charms have seen the population rise from 250 to its current estimate of approximately 1000.
Traditional gorilla "natal units" are led by a dominant older male, immediately recognizable by the silver hair on his back, which turns with age and gives these patriarchs their name of Silverback.
Gorillas and humans are similar not only in our unique fingerprints and facial features but also in the way we conduct intimate relationships and how we progress through our life cycles.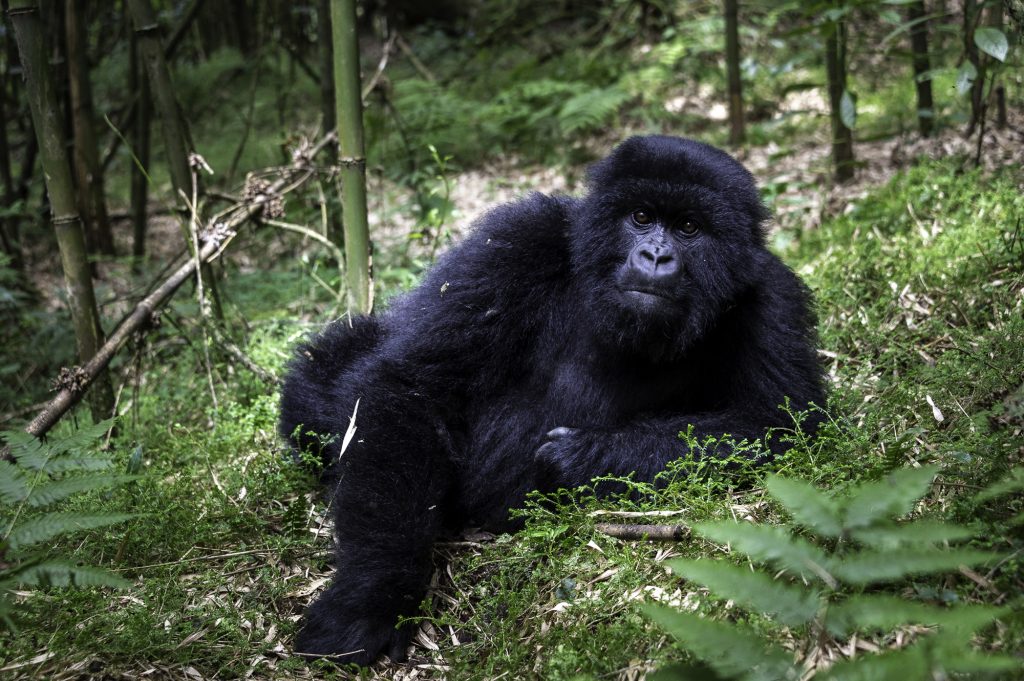 Photo Courtesy of Alexander+Roberts
Female gorillas mature at approximately 8-10 years, at which point they leave their own natal groups to avoid inbreeding and begin to search for a mate. When she finds a likely mate, the female initiates the mating ritual by pursing her lips and approaching a Silverback while maintaining prolonged eye contact with him.
If all of this sounds familiar, so too will the subsequent gestation period of 8-½ months. A female gorilla can expect to birth a baby once each 4-6 years for a total of 3-4 offspring in a lifespan.
The lengthy period between pregnancies is explained by the importance of parental care for the infants and juvenile gorillas. In extreme infancy, this care is provided by the mother, who feed infants on the hour and maintain close contact throughout the day with their young, including cuddling, grooming them, and wrapping them in her arms during sleep.
This close bonding gradually decreases as the infant enters the juvenile period at 4-5 years. At this point, the role of the father becomes more critical, particularly after the young gorilla is weaned. Up until this time, the father has acted primarily as a protector of the family unit from predators, but as the juvenile detaches from its mother and she enters a new cycle of ovulation, the father begins to play a more important role for the juvenile, helping him socialize into the larger community outside his tightly-knit natal unit.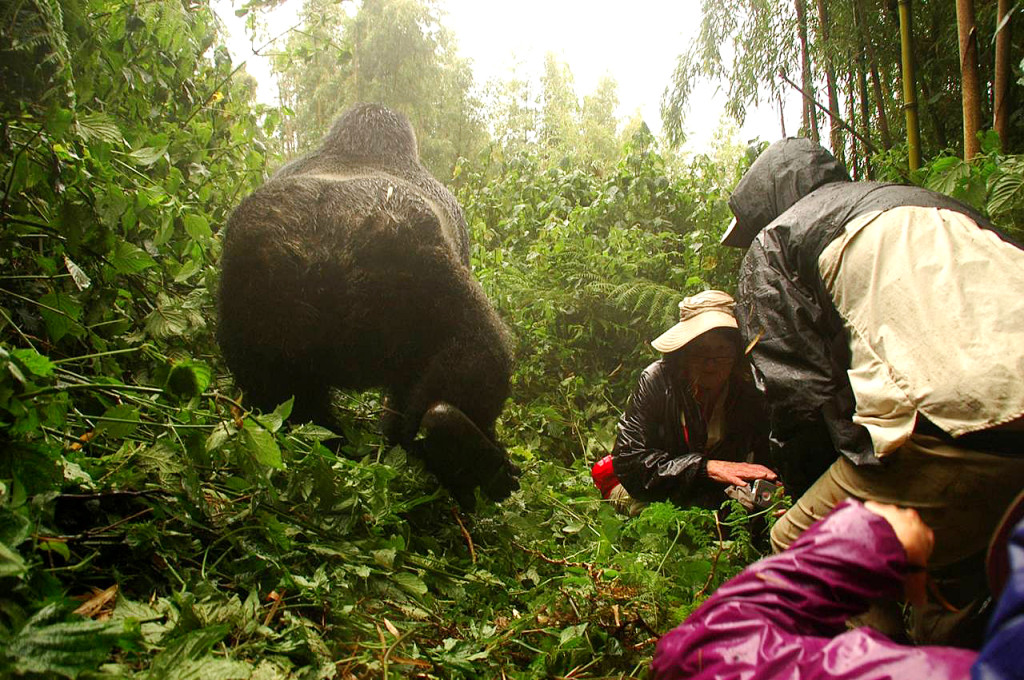 Photo Courtesy of Alexander+Roberts
Since the 1990s, researchers have noted an interesting shift in the demographics of gorilla natal units, which appear to be expanding to larger numbers of up to 66. These expanded units boast multiple mature males as well as the traditional "harem" of females, though a Silverback is still the dominant patriarch. This shift may well be the gorillas' evolutionary response to the threat of population decline, and the trend shows no sign of reversal.
Your arduous climb up the steep slope to their bamboo forests may well be rewarded by seeing female gorillas nurture their young, the playful antics of juveniles, overseen by a benevolent "babysitting" Silverback, mutual romantic grooming between a female and her mate, or even the mating ritual!  So, put a meet up with gorillas on your travel bucket list!
Interested in learning more about Alexander+Roberts? Visit www.alexanderroberts.com or call 800-221-2216, 9am to 9pm, Monday through Friday. 
Alexander + Roberts is proud to partner with Rwanda's National Park Headquarters and their expert staff of gorillas experts and guides in our signature programs, Rwanda Gorilla Trekking.  Contact one of our knowledgeable reservation agents to learn more about these unforgettable opportunities to meet the primates!
Marking its 72nd year, Alexander+Roberts is an American travel company and a founding member of USTOA. Whether it's a Small Group Journey with never more than 16 guests, a luxury Private Tour or a Custom Itinerary, Alexander+Roberts' expert native-born guides can take travelers deeper inside the history, cultural traditions, personal stories and natural wonders of the world's most fascinating places. Intimate hotels, luxury safari camps, congenial dining with wine, and authentic cultural encounters are among the Small Group and Private Travel highlights you won't find on other tours.
---