My Favorite Portuguese Finds and Where to Get them Now that I am Back Home
By: Margaret Campbell, Sr. Director of Marketing at Mayflower Cruises & Tours
All Photos Courtesy of Margaret Campbell
Olá! I'm Margaret the Sr. Director of Marketing at Mayflower Cruises & Tours and last November I traveled Portugal for the first time to experience the Douro River valley at the height of the autumn foliage. I cruised onboard our parent company's luxurious Scenic Azure for 10 days and indulged in all of the famed Portuguese specialties along my journey. Today, I am going to share my top five favorite things I picked up in Portugal and where I find them now that I am back home in the states.
Wine
This one is the obvious choice given the region. The Douro is world famous for its Port wine. Port is a fortified wine, or wine to which brandy has been added to stop the fermentation process and ultimately leaving the wine a bit sweeter and with a higher ABV, typically around 20%. This sweet treat comes in many varieties and is often served with dessert, but I found the port tonic cocktails that our bartender onboard was serving up to be my favorite! So, whether you are looking for a Ruby, White, Rose or Tawny, try your local liquor store for bottle of Cockburns, Sandman, Croft or my favorite…Morgadio Da Calcada.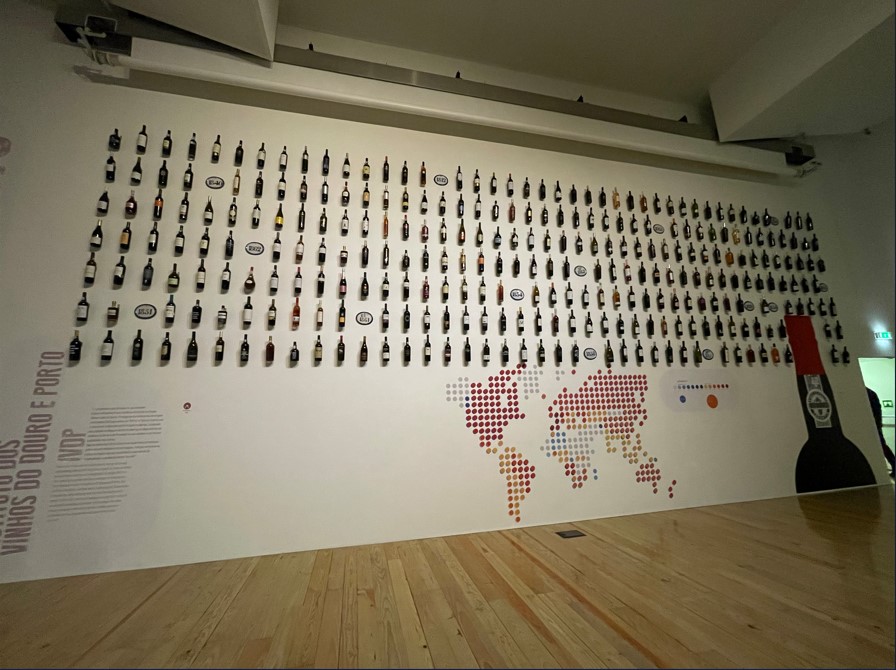 Maybe Port wine isn't for you, don't let that stop you from traveling to the Douro Valley for a wine adventure. This UNESCO World Heritage area is one of the oldest wine producing areas in the world and is home to more than 80 types of grapes and the quintas here produces many delicious whites, reds, roses and even green wines. Before traveling to Portugal, I had never heard of green wine but after tasting my first Vinho Verde at the Quinta da Aveleda I was converted. Their delicious sparkling Aveleda Fonte White is light, crisp and refreshing. I was pleasantly surprised by not just the Green but the white, red and rose table wines of the Douro Valley. Since being home my favorite place to pick up these regional favorites is at the Chicago land-based Binny's stores, they have a great selection and I love sharing my finds with my friends now that the weather is finally warming up.
Sardines
Portugal is seafood obsessed and sardines reign supreme. Fresh, tinned, however you enjoy them, you can have them. The legend is that sardines gained their popularity thanks in part to St. Anthony, Patron St. of Lisbon. The story goes, St. Anthony was on expedition and while trying to gain the attention of the locals, he turned to the fish and started preaching, he captured their attention and from then on, the sardines were legendary.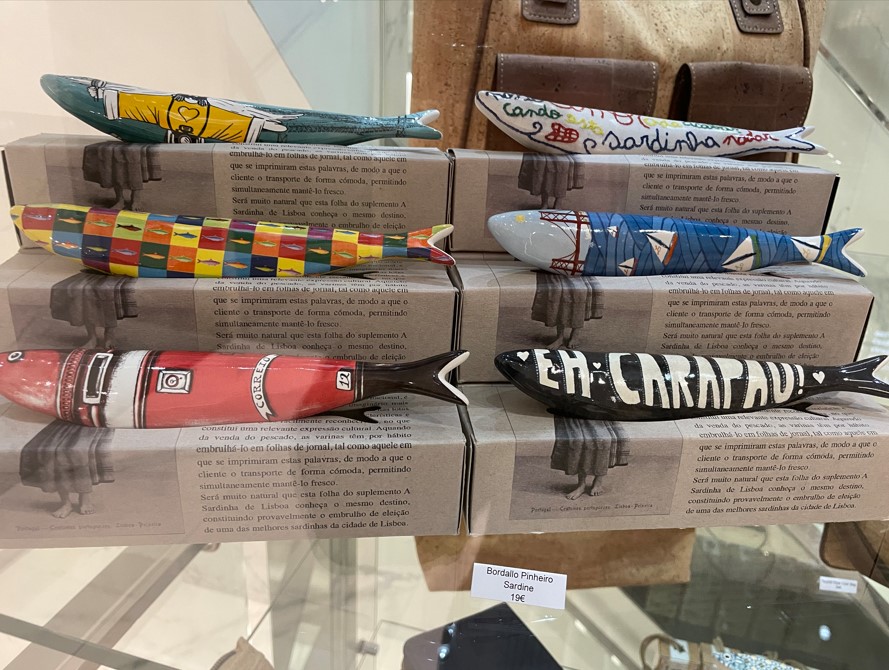 Soap
Soap making is a time-honored tradition in Portugal dating back to Claus Porto the country's first soap maker in 1887. Since then, the people of Portugal have been producing some of the best soaps in the world and packaging them in the most beautiful wrappings. My favorites include the Castelbel White Crane. I picked up a bar while shopping in Porto and it was gone almost immediately after I returned home. I haven't gotten my hands on another bar yet, but I have been keeping my eyes out for one. I have however found quite a few other scents by Castelbels at Homegoods and World Market. These make great gifts or just nice additions to your everyday home uses.
Cork
Portugal is the largest producer of cork in the world. Now the vast majority of the world's cork supply that comes from Portugal is made into wine stoppers, there are many other things that you may be surprised to learn are made from cork… While doing some shopping in Porto, I picked up a pair of ASPORTUGUESAS slip-on shoes, they are made from cork and wool and are 100% sustainable but did you know that Birkenstocks soles are also made using cork?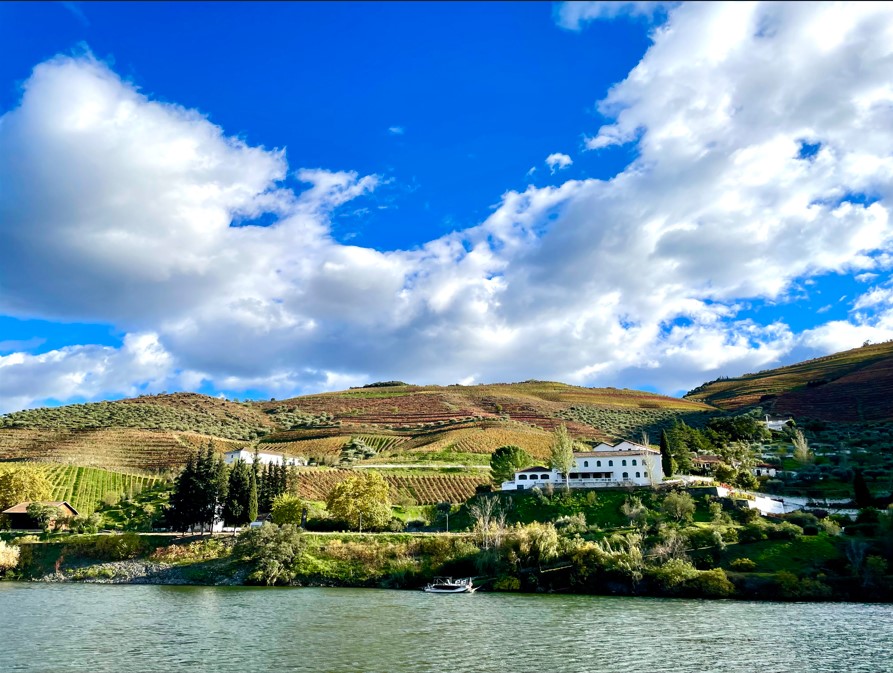 Olives
Olive trees play an important role in the vineyards of the Douro Valley, helping to hold the steep walls of the valley in place and protecting the vineyards from washing away during the rainy season. What I found so fascinating was at each Quinta we visited the families each told stories of harvesting the olives by hand with their nets and sticks when the fruit was at the correct ripeness, either green or black. Then sharing for olive oil or eating fresh. Portuguese olives and olive oil are delicious, but they have proven to be the hardest things to find since being home. Luckily for me we live in the age of the internet and there is a wonderful Portuguese market located just outside of Boston. The Portugalia Marketplace has it all and they ship.
My time spent on the Douro on the Scenic Azure with Mayflower Cruises & Tours was amazing. I loved experiencing the culture, people and food. I cannot wait to plan my return trip to pick up a few more of my favorites and find my next five!
Find your dream vacation to Portugal with a USTOA tour operator here https://ustoa.travelstride.com/trip-list/portugal
About Mayflower Cruises & Tours
Mayflower Cruises & Tours is a division of The Scenic Group. The Midwest based tour operator has been providing travelers world-class guided holidays around the world for over 40 years. Today, Mayflower has over 100 itineraries, travels to six continents and offers many different travel styles, including river cruising, special events departures, national parks adventures, seasonal excursions, domestic and international guided holidays and more. For more information about Mayflower Cruises & Tours, visit www.mayflowercruisesandtours.comor call 800-323-7604
---