By Intrepid Travel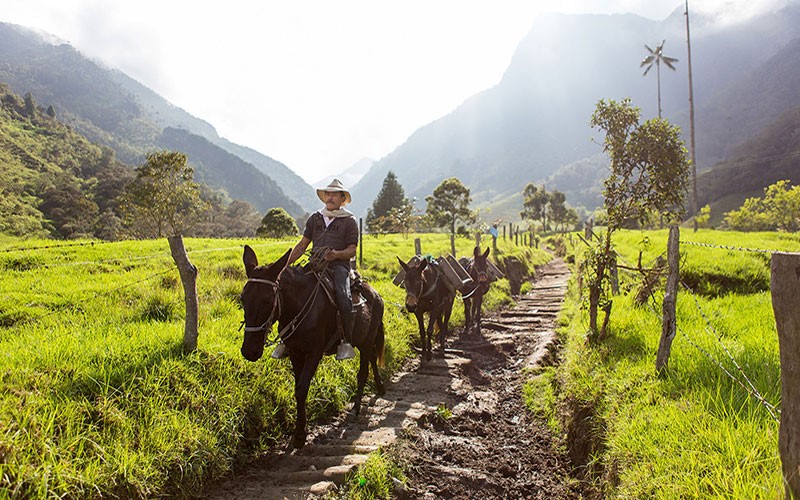 There is a certain allure to Colombia that is undeniable. Its rough past paired with the vibrant nightlife of Medellin, graffiti lined streets of Bogota and romantic colonial vibes of Cartegena have placed Colombia on everyone`s must-see list for 2017. But one destination that is often overlooked (and shouldn`t be) is Colombia`s Cocora Valley. Nestled away in the Eje Cafetero region – a coffee growing region, this natural cloud forest is home to the world`s tallest wax palm trees reaching 60m (196 ft.) tall, offers hours of hiking trails and is an entry point for travelers looking to explore the Los Nevados National Natural Park.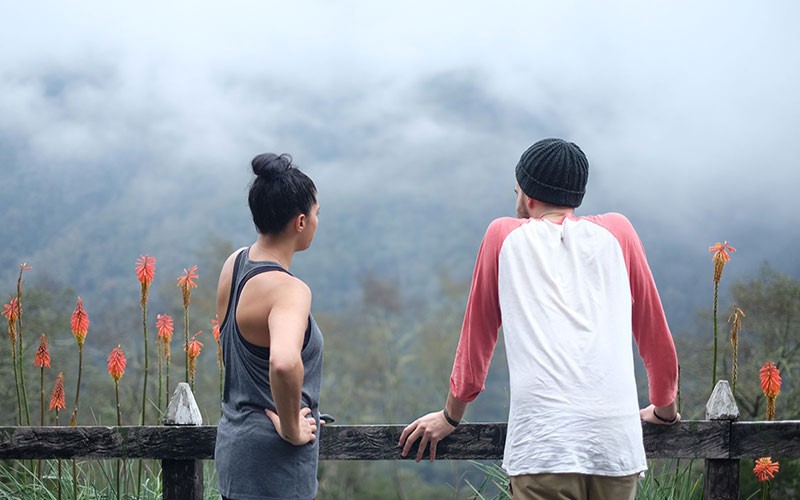 Just a quick jeep ride outside of the picturesque town of Salento, the Cocora Valley is an increasingly popular paradise for travelers looking to escape the bigger cities and explore the rolling hills of the Colombian Andes. Boasting altitudes between 1,800 to 2,400 meters (5,900 – 7,874 ft.), the main hiking loop can take up to 6 hours and will guide you through the cloud forest to some of the best vantage points in the Valley. The combination of the scenery and altitude in this protected area is sure to take your breath away. It is best to start your days early and prepare for rain and muddy trails as the climate here can be quite temperamental.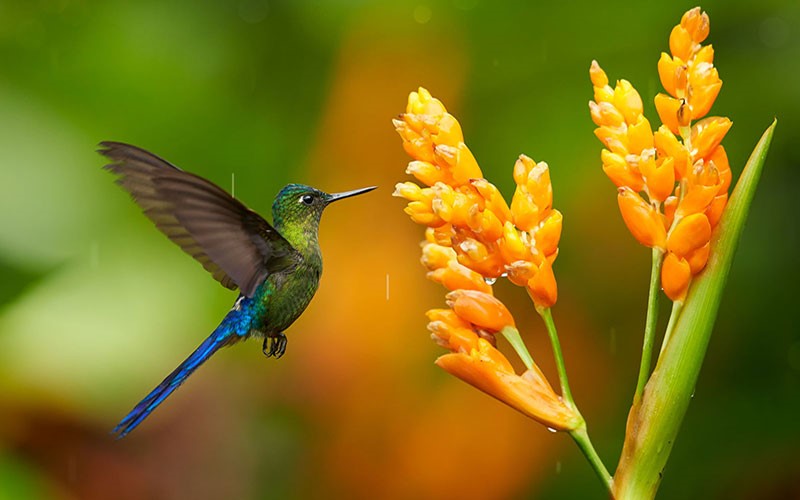 After a few short hours on the trail you`ll arrive at Acaime, an unexpected highlight of the hike. Featuring a small estate, this hummingbird sanctuary makes the perfect place to break during your day and grab a snack – the hot chocolate and cheese here is a delicious treat and come highly recommended. Hummingbirds are difficult to snap a perfect photo of because of their impressive speed, so put your camera down and just enjoy the views before continuing onwards.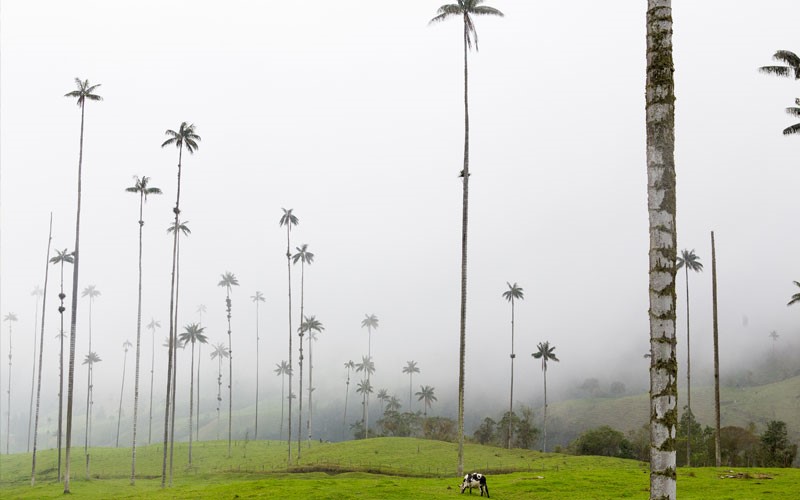 After trekking a few more hours along the narrow trails, balancing carefully across river crossings and wooden suspension bridges and climbing the steepest section of the hike, you`ll reach the best views the valley has to offer. The lush green rolling mountains are dotted with hundreds of spindly wax palms for as far as the eye can see. The clouds sit heavy in the air and roll in as they please, adding an element of mystery to this already dramatic landscape. Take your time walking back to the entry gates, this is the only place in the world you can find views like this so enjoy them for as long as you can.
You can escape to the Cocora Valley on Intrepid Travel`s 9-day Café Colombia tour.
About Intrepid Travel
We've been running small group adventures for over 25 years, so we've got a fair few travel tales to share. Likes: exploring, getting lost, eating, drinking, hiking, driving, flying, sailing, dancing, meeting new people, getting outside of our comfort zone. Dislikes: staying still for too long.
---