Why Danube River Cruises Are Perfect for Every Kind of Traveler
By Kristin Karst, Co-Founder and Executive Vice President at AmaWaterways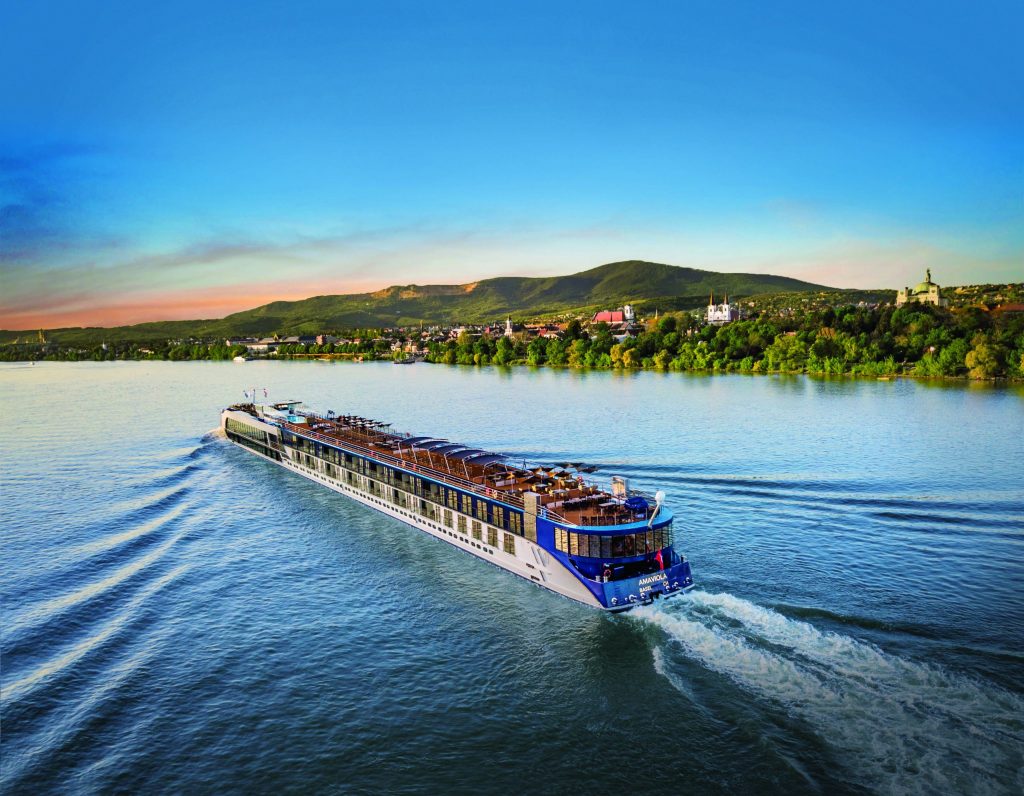 Europe's Danube River runs through the heart of Old-World Europe where empires were built, kings and queens were crowned and some of the world's greatest music was composed. A journey along this legendary river offers the quintessential cruise experience – perfect for both first-time and experienced river cruisers alike. Along the Danube River, you'll see grand capitals like Vienna, Austria; Bratislava, Slovakia; and Budapest, Hungary. You'll also see villages so charming and picturesque it's as if they've been lifted from the pages of a storybook.
One of my favorite things about Danube River cruises is there is something for everyone to experience and enjoy.
Family Travelers
AmaWaterways is a family-owned and -operated company, so welcoming multi-generational families and accommodating their different needs has always been important to me. We've made sure that no matter who is sailing and what their interests are, each family member can choose their own adventure and explore at their own pace. There is so much variety in the tours we offer on the Danube River. An active family member may wish to hike up to Castle Hill in Budapest, Hungary, while another "foodie" in the family may prefer savoring local flavors at the city's Great Market Hall. The best part for me is watching families gather back together during our Sip & Sail complimentary cocktail hour and share stories about the exciting things they discovered during the day.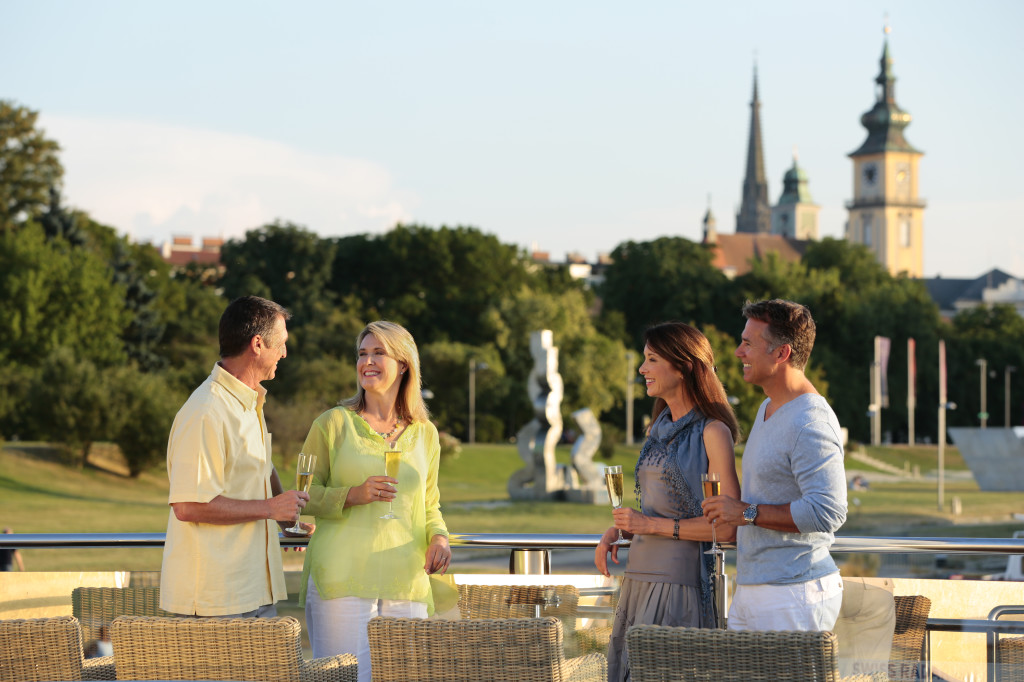 Food and Wine Enthusiasts
Many travelers like to engage with the world through local culinary experiences, seeking out new flavors they cannot find anywhere else. Their taste buds will delight in the flavors along the Danube River where we offer many included Special Interest Tours to discover regional favorites like the finest apricots and liqueur in Dürnstein, Austria and Slovak cheese and sausage in Bratislava. They can also sample Bavarian beer during an exclusive Oktoberfest celebration in Vilshofen, Germany while enjoying a performance of Bavarian folk music and dance for a truly memorable experience. While on board, they can indulge in regionally inspired cuisine like Wiener schnitzel and rich sachertorte or enjoy a multi-course tasting menu at The Chef's Table specialty restaurant – included in the price of the river cruise. Wine connoisseurs can enjoy a specially curated Danube River Wine Cruise where they benefit from an expert Wine Host on board to conduct informative wine tasting sessions and accompany them as they discover the local Riesling and Grüner Veltliner wines of Austria's famed Wachau Valley region.
Active Travelers
There are endless opportunities to stay active while exploring the timeless cities along the Danube River, including a stunning guided hike up to Slovakia's Bratislava Castle or Serbia's Fruška Gora National Park and an exhilarating bike ride from Dürnstein, Austria to Melk, Austria. Active travelers also enhance their best selves on board by participating in complimentary wellness activities led by a professional Wellness Host – from morning stretching on the Sun Deck while sailing into Weissenkirchen, Austria to engaging cardio and dance classes.
"Maximum Relaxation" Travelers
Sometimes it's the small, quiet moments that are the most profound for travelers – whether it's simply reading a book on the Sun Deck and savoring the moment while watching the Danube River scenery pass by or sipping local wines enjoying the Hungarian Parliament building illuminated magnificently at night. Others, inspired by Mozart, revel in the classical music played live on board, which further sets the scene for their journey.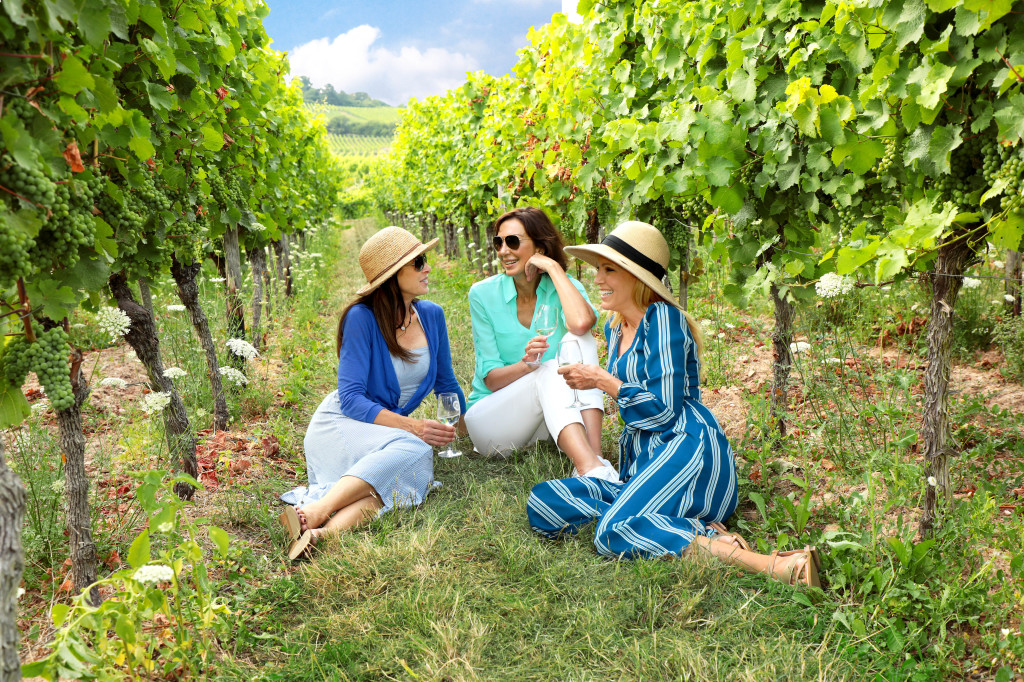 Girlfriend/Guys' Getaway Groups
Guests traveling with treasured friends are able to strengthen their existing bonds and create new lasting memories together. Laughs are shared over a glass of local Grüner Veltliner wine on board and old favorite stories are often relived during excursions to places like Mondsee – where the wedding scene in The Sound of Music was filmed. Another favorite for groups of friends is visiting the Danube River's magical Christmas Markets in cities like Vienna, Budapest and Passau, where newly found treasures are shared over gingerbread and mugs of mulled wine.
As you can see, everyone is in for the experience of a lifetime when cruising the Danube River!
A native of Dresden, Germany, Kristin Karst is one of the leading executives in the travel industry known for her unwavering support of travel advisors and her personal commitment to pioneering innovative guest services. She co-founded AmaWaterways with Rudi Schreiner and Jimmy Murphy in 2002 and has been profiled in several top-tier travel trade and consumer publications. Kristin was honored with the prestigious Travel Vanguard Award by AFAR Media and the Lifetime Achievement Award from Travel Weekly.
AmaWaterways – a family-owned company celebrating 18 years on the river – leads the river cruise industry in innovation and offers unforgettable river cruises with 25 ships sailing the rivers of Europe, Southeast Asia and Africa, including Egypt. The company has the highest-rated ships in Europe according to the third edition of Berlitz: River Cruising in Europe & the USA and has received countless honors and accolades including Cruise Critic's Editor's Pick Award for "Best for Active Cruisers"; 2018 AFAR Reader's Choice Award for "Best River Cruise Line" and inclusion of AmaMagna in 2019 TIME "World's Greatest Places" as well as USA Today's 10Best Readers' Choice Award for "Best River Cruise Ship."
---