10 surprising things you can do in Manitoba
Discover hidden gems in the middle of Canada. Manitoba has rich cultural roots, breathtaking landscapes, world-class museums and opportunities for incredible encounters with polar bears, bison and northern lights. Read on for 10 amazing adventures in the province where Canada's heart beats.
Go on an arctic safari
No roads lead to the remote subarctic town of Churchill, Manitoba. Getting there is part of the adventure with options to travel by train or plane. Once you arrive, you'll find a warm and welcoming community plus the opportunity to check off plenty of bucket list experiences.
In fall, see polar bears roam the Hudson Bay coastline, spot arctic wildlife and marvel at the beauty of the tundra and the majestic northern lights at night.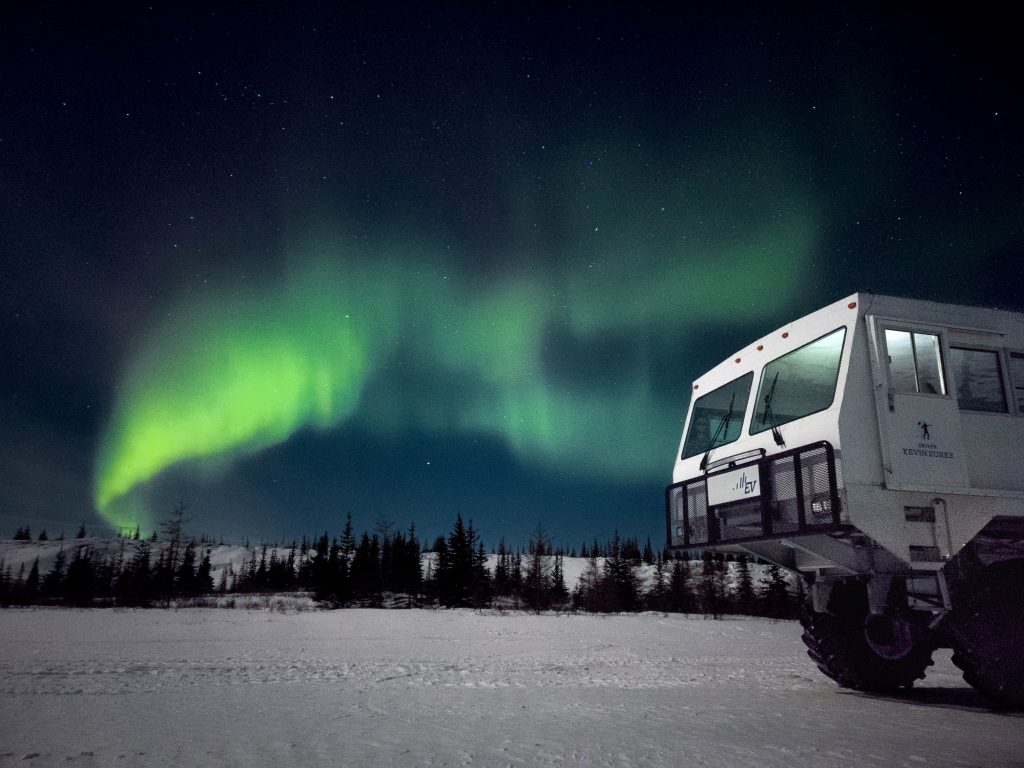 Travel the tundra in an electric vehicle
Churchill, the polar bear capital of the world, is one of the few human settlements where these majestic mammals can be viewed in the wild. Now you can get up close and personal with these kingly giants in an electric Tundra Buggy® with Frontiers North Adventures. Due to zero-emission vehicle technology, this new type of Tundra Buggy® means minimal disruption to the bears and their natural habitat.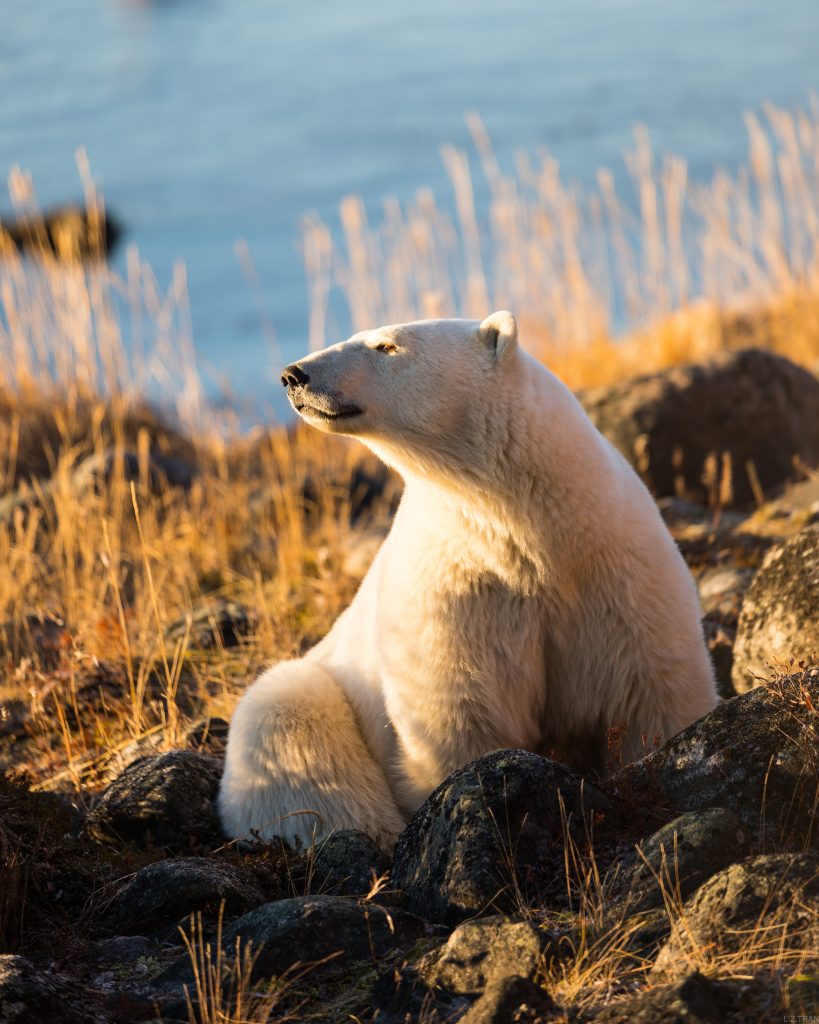 Walk with polar bears
You can greet the world's largest carnivore from the comfort of Churchill Wild's remote eco-wilderness lodges or, best of all, walk among them with a guide and photograph them in their natural habitat. On a guided walking safari, you might encounter polar bears and other wildlife like arctic hare, wolves, arctic and coloured fox and moose.
Take your knowledge of aviation history to new heights
Experience one of the most significant global collections of bush planes at the new location of the Royal Aviation Museum of Western Canada. It's also home to a large collection of aircraft ranging from bush flying, military, passenger, experimental aircraft and thousands of aviation artifacts.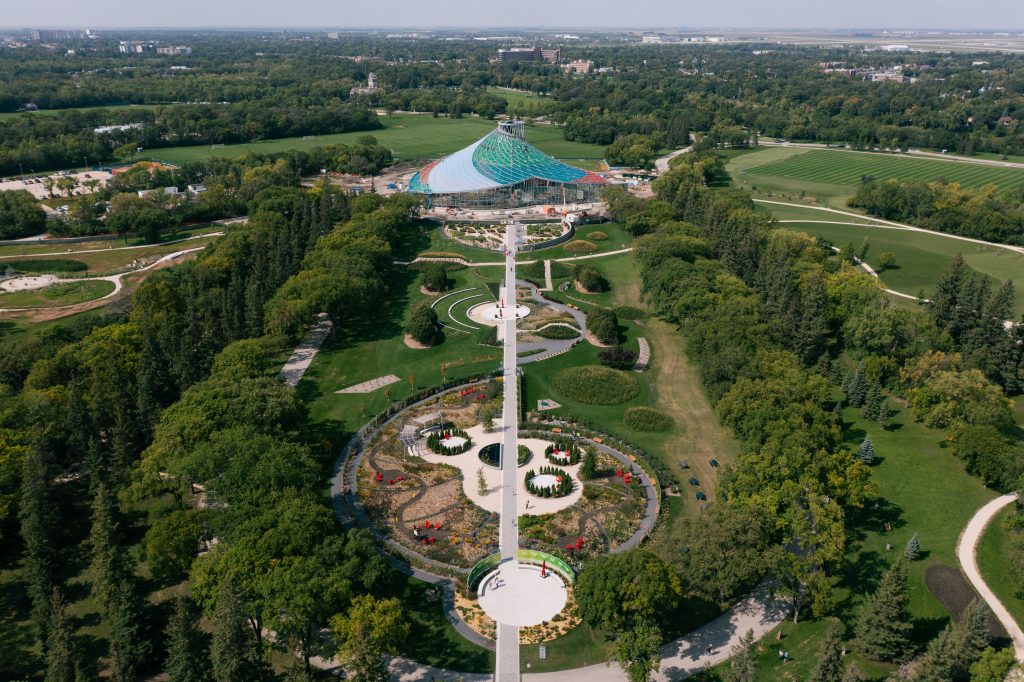 Stop to smell the flowers at The Leaf–Canada's Diversity Gardens
The Leaf–Canada's Diversity Gardens is one of Manitoba's newest attractions with indoor and outdoor spaces that explore connections between people and plants. The Gardens at The Leaf is a 30-acre revitalized outdoor space divided into six uniquely themed gardens touching on connections with food, our senses and Indigenous cultures and languages.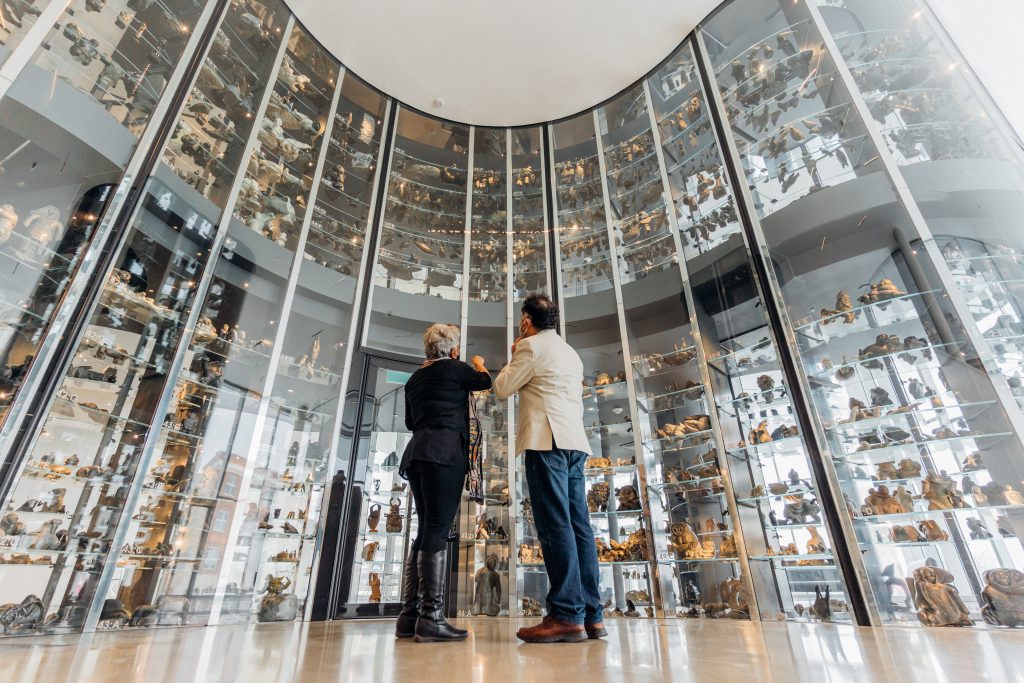 View thousands of pieces of Inuit art in one place
Qaumajuq is a stunning addition to the Winnipeg Art Gallery in the city's downtown area. Its architecture was inspired by Canada's northern landscape and the centre holds the world's largest public collection of contemporary Inuit art at over 14,000 pieces, each piece representing the story of Canada's North.
Discover new exhibits at the Manitoba Museum
In recent years, the Manitoba Museum has updated several of its core nine galleries. The new Prairies Gallery tells the story of Indigenous Peoples in Manitoba using a beautiful plains tipi, a Red River cabin and cart and other artifacts.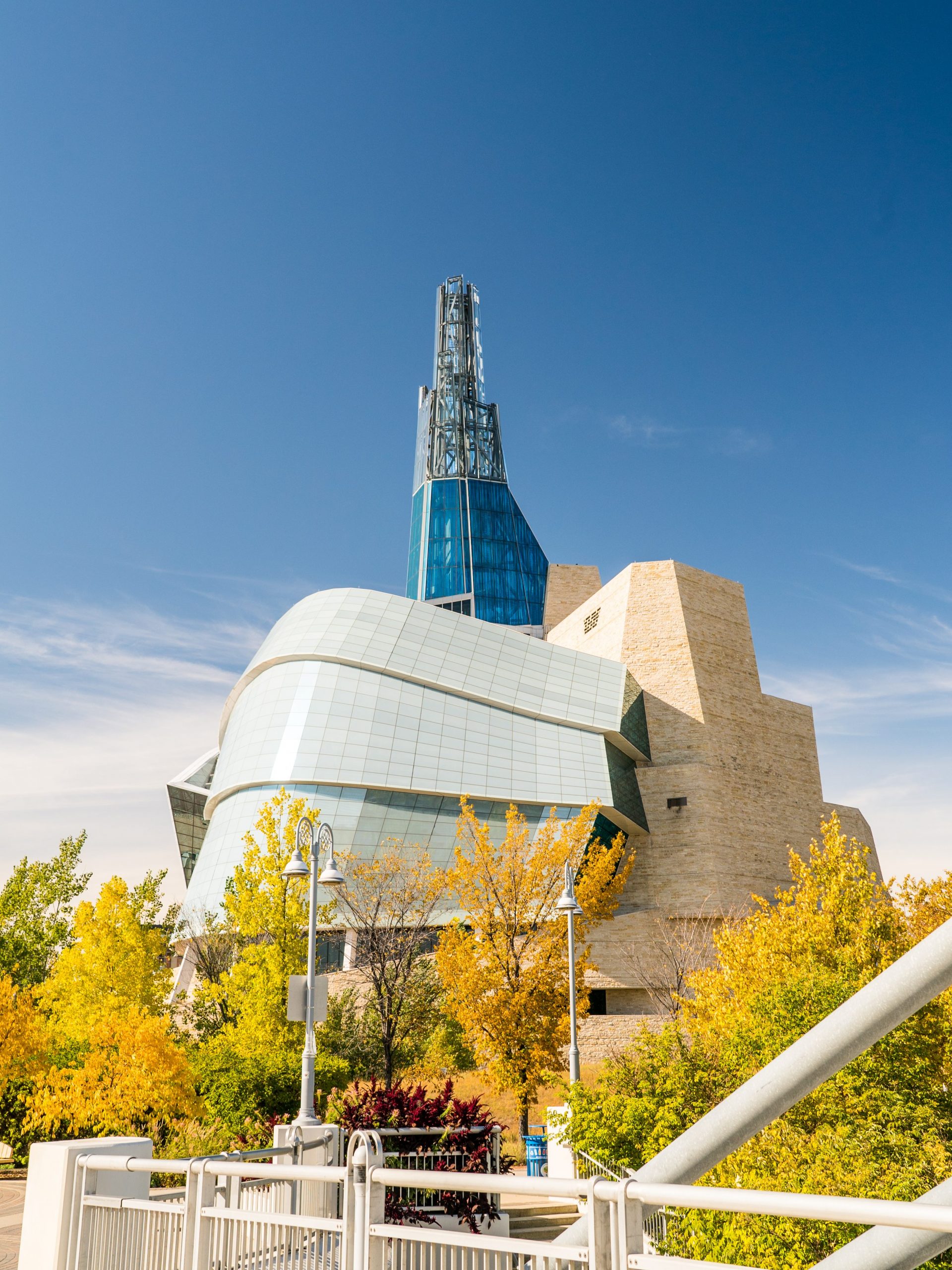 Visit the Canadian Museum for Human Rights
The Canadian Museum for Human Rights is impressive not only for its innovative architecture it's also the world's only museum dedicated to the topic of global human rights issues. Through ten permanent galleries, learn and reflect on the triumphs and failures of the human spirit. You'll leave inspired to make the world a better place.
Dine under the aurora borealis
Dan's Diner, located across the frozen Churchill River away from the town, is a remote dining experience and culinary adventure like none other. Enjoy delicious regional and local fare in a mobile Tundra Buggy® while northern lights dance overhead.
Explore an urban natural oasis
At FortWhyte Alive, a short drive from downtown Winnipeg, you can get up close with North America's largest land mammal—the bison—in their natural habitat. Follow the path to find adventure in over 660 acres of forests, lakes and multi-use trails. You may spot whitetail deer, waterfowl and countless other wildlife while you explore.
About Travel Manitoba
Travel Manitoba is a source of trip inspiration for bucket-list adventurers, outdoors enthusiasts and arts and culture explorers. Manitoba is located in the center of Canada and is home to a thriving urban hub in capital city Winnipeg, wide-open landscapes and pristine wilderness throughout the province.
About the Author: Melanie Swenarchuk is Senior Market Development Manager and an expert on all things Manitoba. See travelmanitoba.com for more information.