Wine Experiences Beyond the Tasting Room
By: Audley Travel
From rustic tables in a South African vineyard to ultramodern bars in Napa Valley, tasting rooms are the classic way to sample new vintages and learn more about the wine's terroir. But what if you want something a little different? The country specialists at Audley have scoured the world for unusual ways for you to enjoy your wine — here are five of their favorites.
La Rioja, Spain: stay at a hotel with a wine spa
Nestled among the seemingly endless vineyards of La Rioja, the avant garde Hotel Marques de Riscal is a shimmering oasis of luxury. The hotel, which was designed by celebrity architect Frank Gehry, is home to SPA Vinothérapie Caudalie, where all the treatments on the menu draw from elements of the wine-making process. You can indulge in a pomace massage or relax in a bath spiked with red-wine extracts.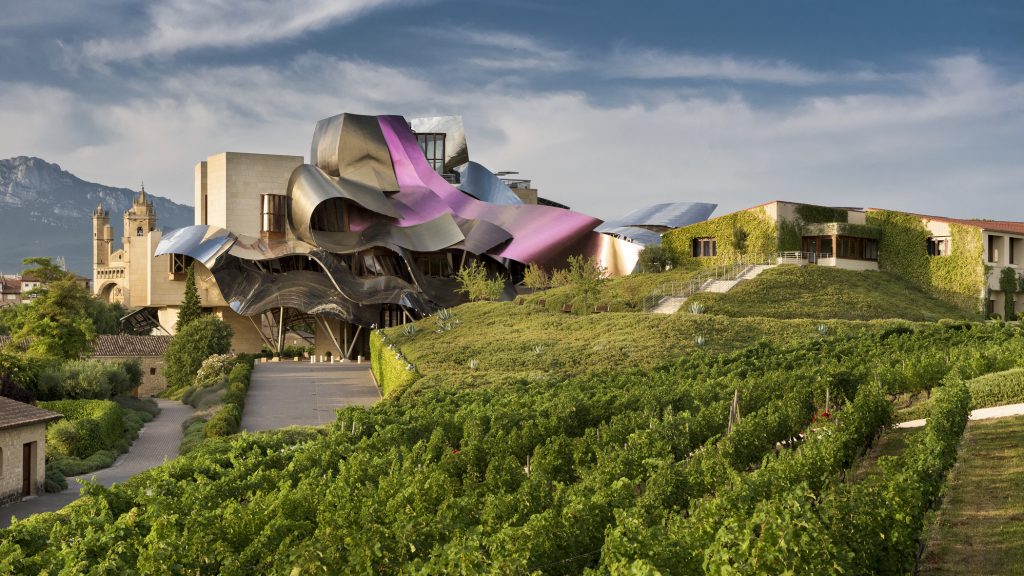 California, USA: ride the Wine Train
All aboard this fully restored historic train, which runs through California's renowned Napa Valley. Burnished brass, buttery leather, plush upholstery, and gleaming woodwork set an elegant stage for your journey through the heart of the valley, with stops at various wine estates for tastings and tours. You'll also enjoy an exquisitely prepared meal (with wine pairings, of course).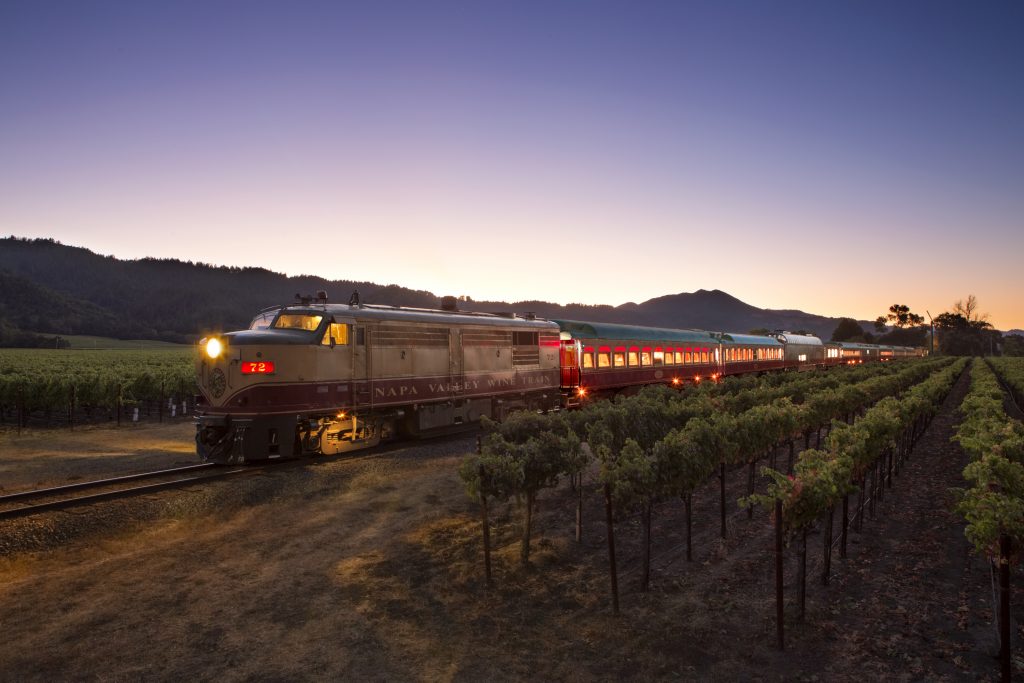 Bordeaux, France: learn to blend your own wine
As oenophiles know, Bordeaux wine is a blend rather than a single grape. If you want to learn the gentle art of wine blending, we suggest this workshop, held in a reclaimed Bordeaux townhouse. You'll start with an introduction to the nuances of Bordeaux wines and a refresher course in how to taste wine like a professional sommelier. Finally, you'll mix your own bottle, using your preferred ratios of Cabernet Sauvignon and Merlot to create the perfect blend for you to take home as a souvenir.
Barolo, Italy: visit a wine museum in a castle
The history of wine is deeply entwined with the history of Italy, and nowhere is this more apparent than at the WiMu Museo del Vino a Barolo. Tucked inside a 1,000-year-old castle in the Langhe, the museum explores the history and culture of wine through emotive, interactive exhibits. In the cellar, Regional Enoteca of Barolo (a wine bar) offers a chance to sample the local goods. And just outside, the whimsical Corkscrew Museum displays more than 600 examples, ranging from the historic to the hilarious.
Franschhoek, South Africa: wine tasting on horseback
A little over an hour west of Cape Town, South Africa's Winelands make a great destination for a daytrip. But, there's so much to see (and sip) that we recommend spending a few nights. One of the best places to base yourself is Franschhoek, home of Paradise Stables. Here, you can mount purebred Arabian horses for an ambling ride through the valley's vineyards and over the mountains, with plenty of stops to admire the views. And, of course, you'll pause at wineries for tastings and tours.
About Audley Travel
At Audley Travel, our passion is creating trips that change your world by helping you see the world your way. For 25 years, we've listened to you, and crafted individual trips designed to help you experience destinations in a way that feels most meaningful to you.
Our specialists travel regularly to their destination to renew their passion and keep their knowledge up to date. They'll draw on this first-hand experience to shape your trip around what interests you, sharing tips and advice you won't find in a guide book, whether that's their favorite local vineyard or the restaurant with the best wine cellar.