What's New in Culinary?
By Chef Bernhard F. Zorn, Culinary Director for Uniworld Boutique River Cruises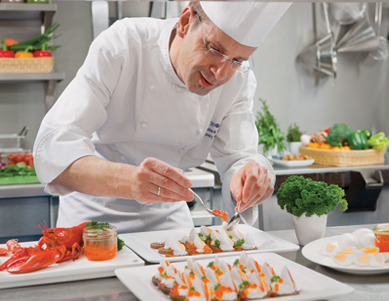 Over the last year, cooking at home has become more popular than ever before. Online recipe sharing and food deliveries have taken off since the start of the pandemic began. As a chef myself, not much has changed, though I do miss cooking for others. One thing I am happy to see, however, is how much more people seem to pay attention to what they're eating and care about ingredients.
The culinary industry, in recent years, has seen a trend towards healthier eating. Plant-based food, vegetarianism, fresher ingredients, knowing where and how our produce is grown, have all increasingly become part of the definition of fine dining. I think we're definitely going to see that movement pick up even more speed in a post-COVID world.
The team of chefs I work with in the Uniworld kitchens bring together the freshest ingredients sourced from local farmers' markets and other regional suppliers to best guarantee mouth-watering culinary journeys to accompany our guests' travels.
We collaborate deeply with our vendors, considering limits on delivery ratios and selecting the most seasonally and regionally appropriate ingredients. Transparency is always a top value, and the focus is always quality. We're shifting away from "exotic foods," which need to be transported from far distanced parts of the world, in favour of more home-grown options that taste fresher and are less wasteful.
The result of this is a return to comfort food and the basics, classics with a modern twist that remind guests of a refined version of their mothers' own kitchens.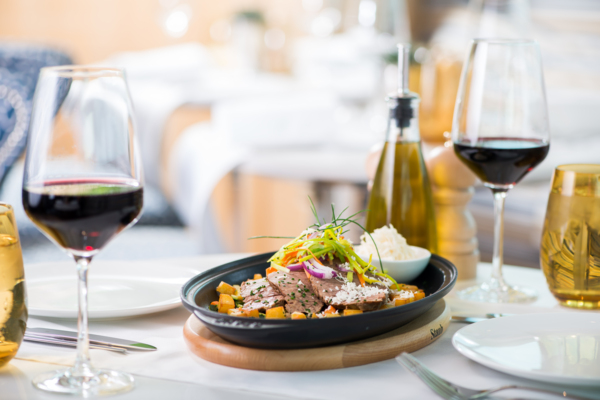 Favorites of guests from the Uniworld Kitchens:
Wiener Schnitzel with Homemade Potato Salad (served in Austria and Bavaria)
Simmered beef brisket—Tafelspitz—with horseradish sauce, pumpkin seed oil, cranberries and bouillon potatoes (served in Austria)
Traditional Rhineland beef roast—Sauerbraten—with braised red cabbage and potato dumplings (served on Rhine river cruises)
Alpine River Trout with almond butter, parsley potatoes and local lamb lettuce (served in the south of Germany)
Gratinated onion soup (served in France)
Oven-fired pizzas and handmade pasta (served in Italy)
Desserts like caneles (served in France) and stuffed vanilla cannoli (served in Italy)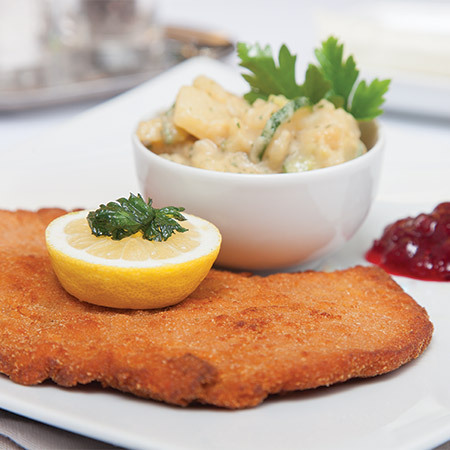 Chef Bernhard F. Zorn grew up working in his parents' restaurant in Germany. Cooking alongside his mother prepared him well for a series of jobs across Europe, South Africa, the Maldives and on a variety of international cruise lines. Now, he is the Culinary Director for Uniworld Boutique River Cruises and has been honored as a Global Master Chef by the World Chefs Association and as an Officier Chef Rotisseur with the Chaine des Rotisseurs.
Uniworld Boutique River Cruises features distinctively designed ships with an average capacity of 120 guests, exclusive excursions, gourmet cuisine, and one of the highest staff-to-guest-ratio in the river cruise industry. offers truly all-inclusive itineraries in Europe, as well as voyages in Russia, China, Vietnam and Cambodia, India, Peru and Egypt—a total of 20 rivers in 28 countries worldwide. Uniworld is a member of The Travel Corporation (TTC) family of companies, which celebrated its 100th anniversary in 2020.