By Ryan Neal Cordwell, AFAR Ambassador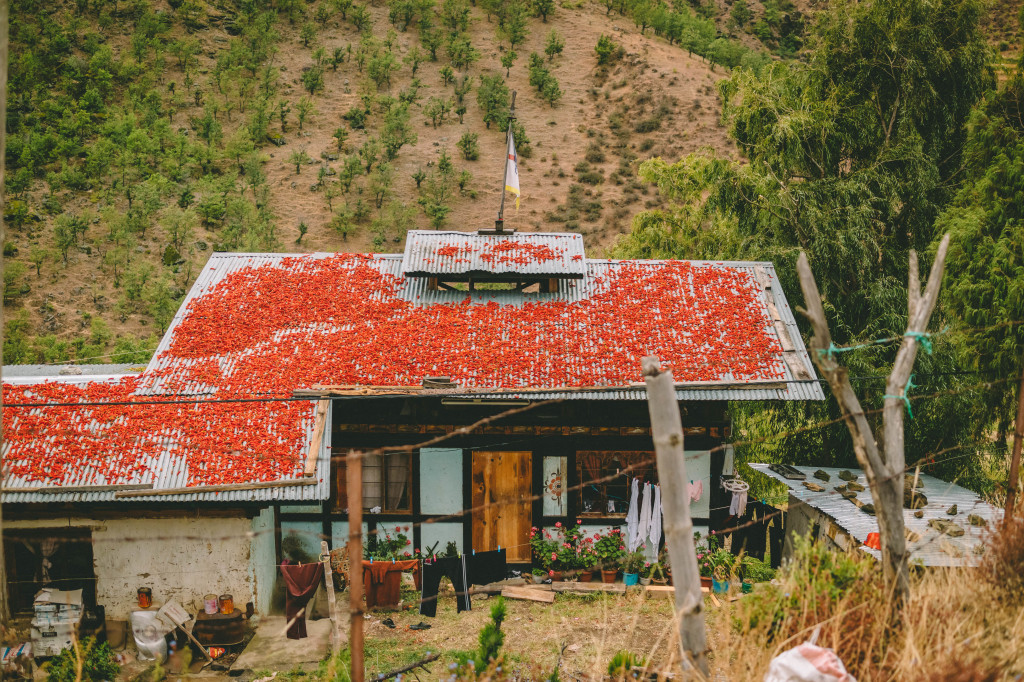 "Chilis," Dorji responded. I hadn't yet asked the question, but drawing from the gaze I wore at the passing valley as our tour descended unto the mountain Kingdom of Bhutan, he'd preemptively and accurately answered. Why are the roofs painted red? They weren't painted, of course. Their otherwise galvanized grayness had been extinguished by drying reams of red peppers. This agriculturally thriving, and carbon-negative Himalayan country, employ this crop as a staple of their daily intake; each Bhutanese, sometimes breakfast, always lunch, and with great inexorability, dinner. While the greatly unknown people, are known greatly for their untaxed happiness and elevated beliefs, they aren't without a proud captivation of Capsicums.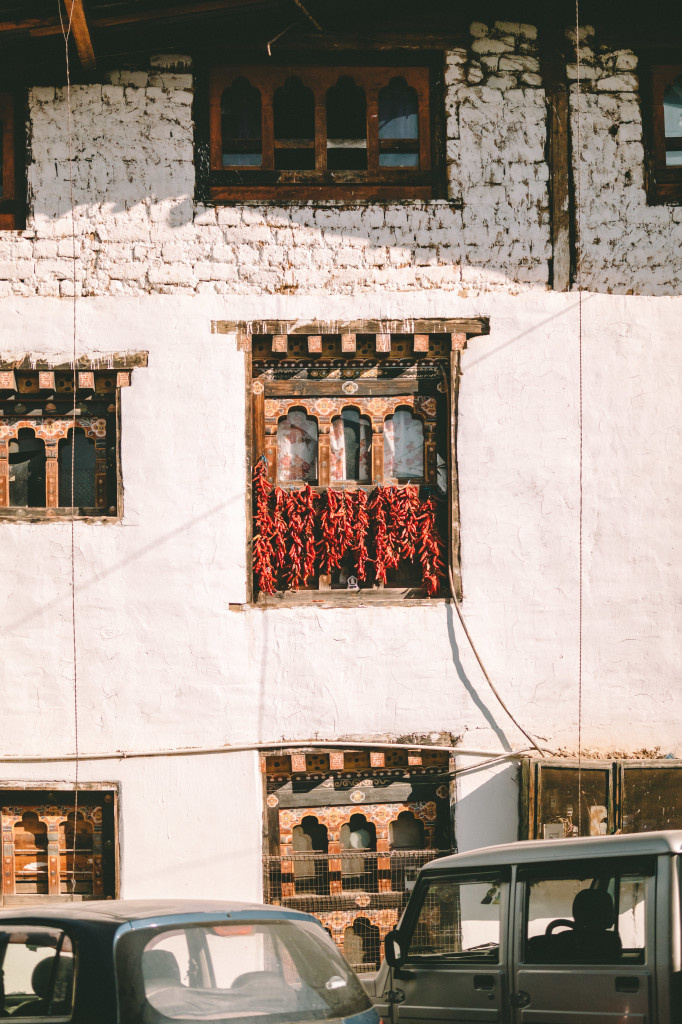 Our Luxury Gold adventure was led by Dorji, our traveling concierge. Spanning Kathmandu, Thimphu, Paro and Punakha, this was effortlessly as much a VIP experience as it was one which invited an educational harvest, permitting myself and my small group to absorb each and every drop of insight with which this magnificent place showered us. Once in the kingdom, we'd learnt quickly of Bhutan's customs and traditions; its global history and localized future. We functioned seamlessly within its sustainability, admired its coniferous awe, and opened ourselves to its religion and its keepers' hospitality. In all of this, in all of this rapid adaptation and navigation of such a far, far land, there was one thing that none of us could have foresaw— these chilis. Be it a fortress, be it a monastery, a dwelling or field; chilis laid and chilis hanged, patriotically, from the beams, plaster and boards. Like flags of faith, they dried along strands, and in troves, they dried atop the roofs and awnings. Sun-kissed, rain-drenched, raked and fallen, these Bhutanese chilis became something of the pages by which we read the story of Druk yul. They served as a precious commonality of the Bhutanese people, rubies of Bhutan.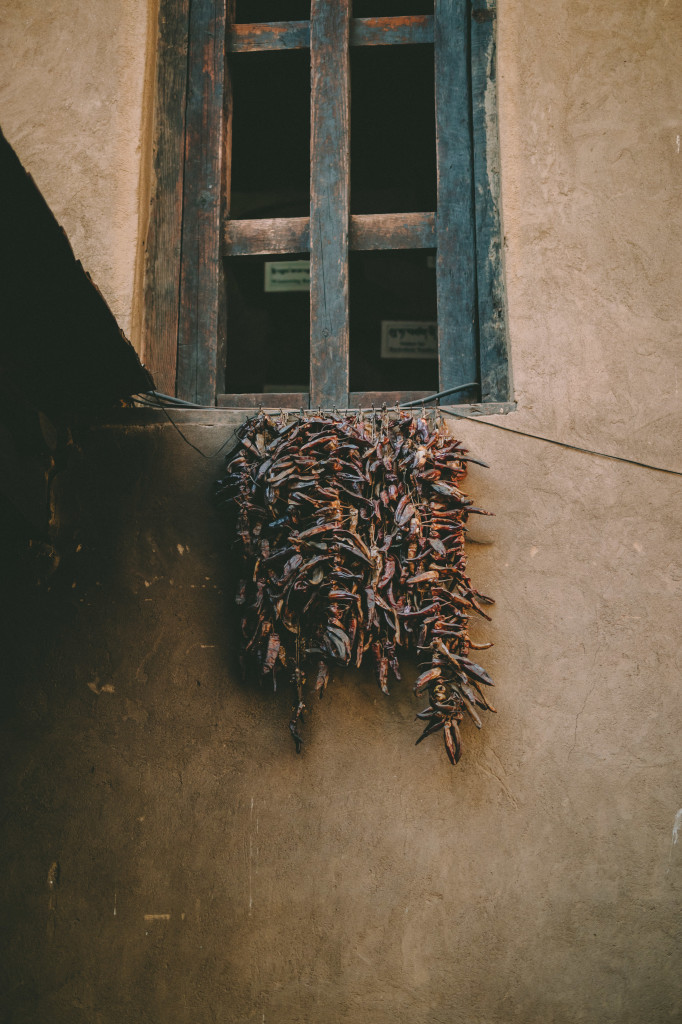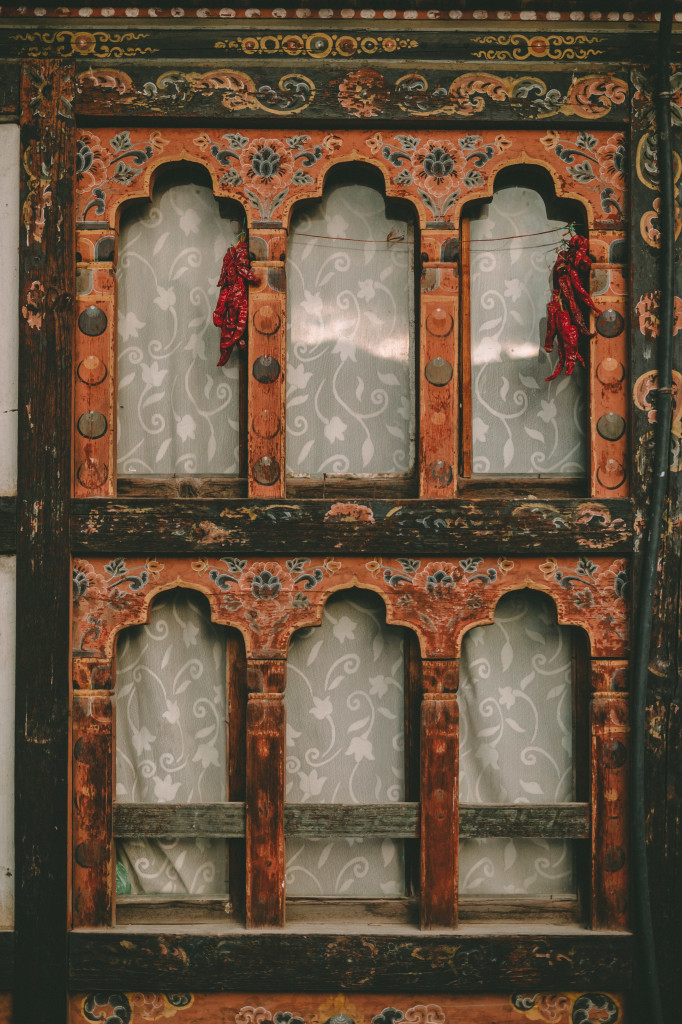 I awoke one morning to considerately soft birds at a very blue dawn. I'd fallen subject to a particularly luxurious evening of dining and relaxation at the property of one of our scheduled stays. Dorji had arranged with me the evening prior, to lead me up the country's most well-attended trail; to Paro Taktsang, (Tiger's Nest). This excursion had merely been one example of his attentiveness to ensuring our experiences were thoroughly tailored to our individual preferences. Being from Arizona, I had shared my advocacy for hiking with him, and in this, he had completely gone above and beyond in awarding me a personalized trek up the mountain. The two of us managed to cut the anticipated six-hour mountainous march to the ten-thousand-foot sacred site nearly in half. This afforded us the opportunity to rejoin the group for a home-hosted lunch in Paro Valley below.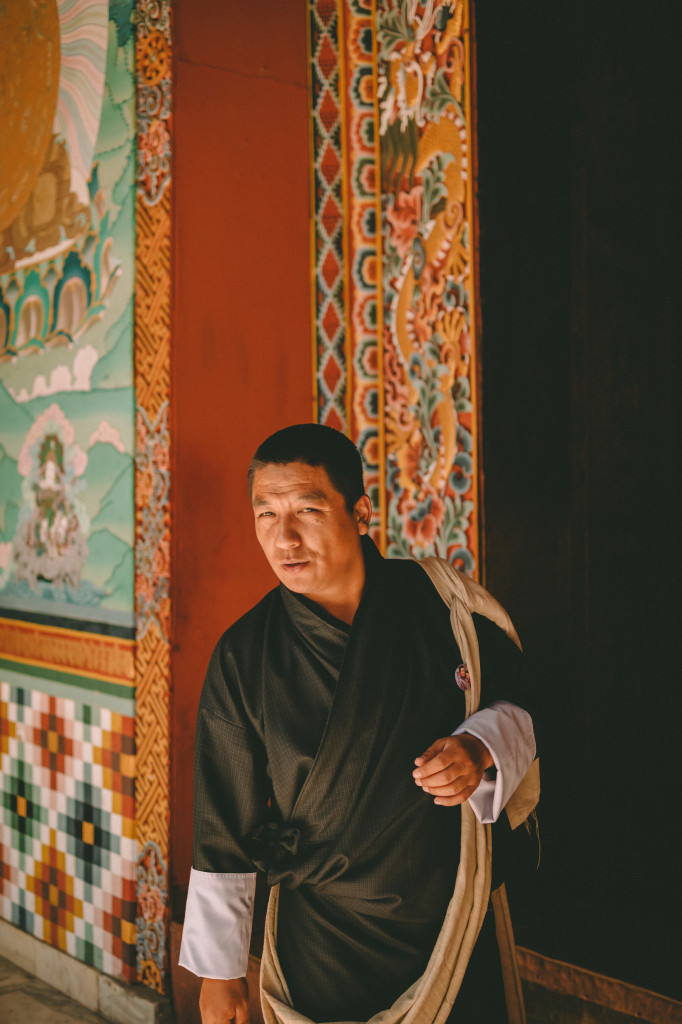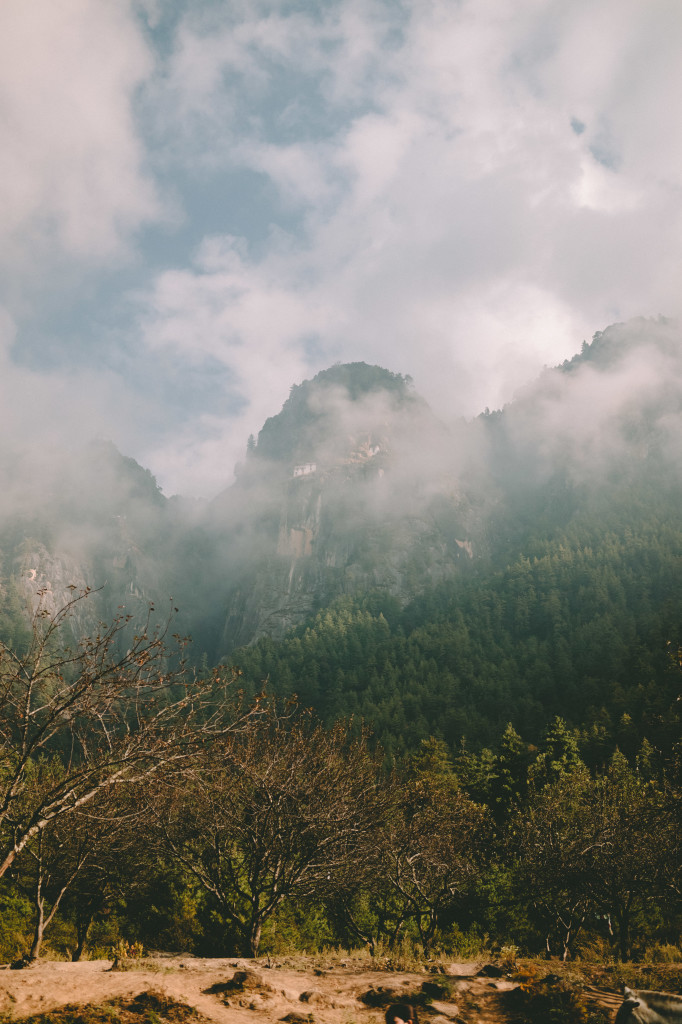 With legs strained and mouths parched from the sparse air above, this was a meal we were not positioned to pass. We abandoned our dusty heels at the threshold of a traditional, timber door, and sat along the floor of warm and well-lit wooden walls. Our host, fluent in English, (as her fourth language, unsurprisingly), proceeded with her mother to prepare in front of us, Ema datshi— what some would know as the national dish of Bhutan. While she carved away at home-prepared cow's cheese and tomatoes, she quite practically shared with us that these chilis, the star of this, (and as I've mentioned, every), dish were also grown within her plot. This famed and national intercrop, seen across land, peak to peak and valley to river, consumes ninety-percent of her garden— and its yield? Seemingly, not enough.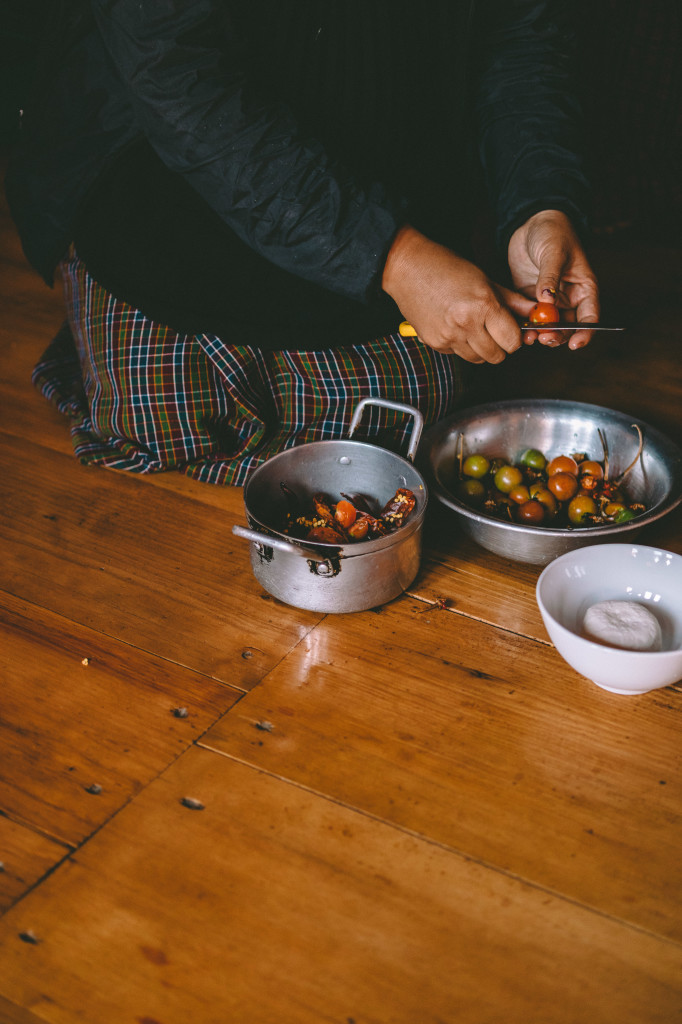 The dish, of course, was remarkable. The heat of the pepper, not something my English-American tongue had been privy to, was in this case rather consoling. I really can't say as to whether my ability to tolerate the pepper at each meal was a case of my desire to fit in, or the simple fact it'd been prepared so inherently and successfully within every plate. Greater than this vegetable, there lies a larger symbiosis of Bhutan's chili and those who grow it. The exchange between the two is a direct reflection of a people excited of their culture, and a culture grown by those who tend to it.
The following morning, preceding our return to Nepal, I met with my new friend. Good morning! What did you have for breakfast, Dorji? "Chilis," Dorji, responded.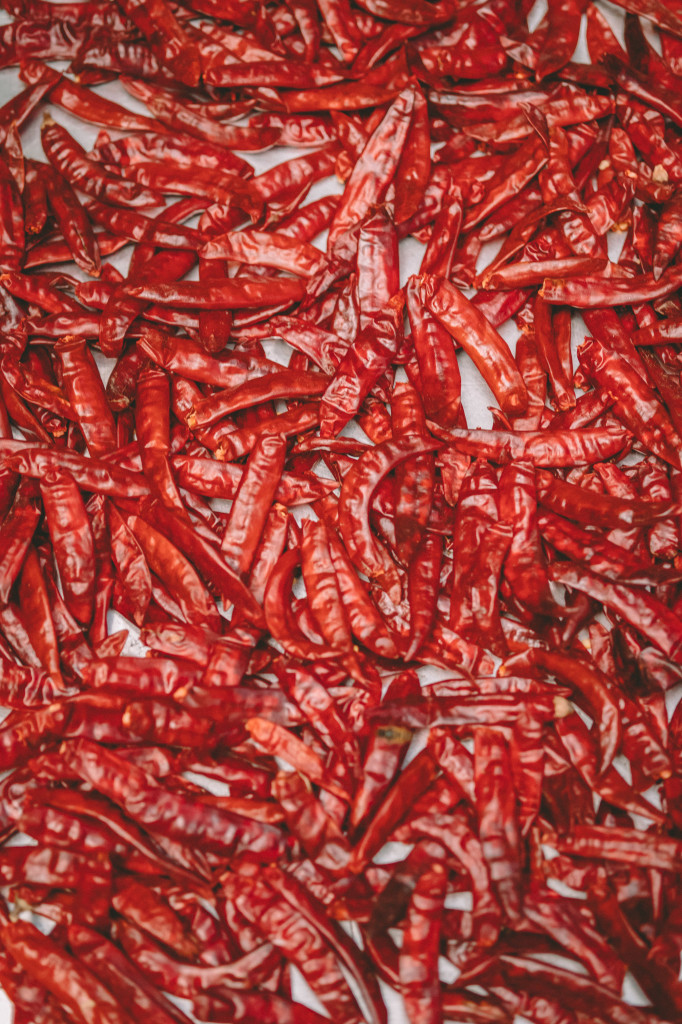 Interested in learning more about Ryan's journey? Read more about it on AFAR.com, the USTOA blog, and check out Luxury Gold's Magnificent Nepal and Bhutan itinerary.
Ryan is a filmmaker, first and foremost, with 12 years' experience. But he keeps his hands callused by a number of other projects, including: photography, branding initiatives, city guides, and community organization. He's a passionate storyteller and believes if you aren't having fun, it's not worth doing and that easy roads are seldom worth the tales to which they take you.