Germany's Wood Wide Web
By: Ralf Korbner of SITA World Tours
About 30 percent of German lands are tree covered. Germans have long had a mythological identification with their forests.  In German literature, the forest has often been portrayed as a place of happiness and contentment where people feel protected from social pressures and the chaos of everyday life.  
Hermann Hesse comments: "A longing to wander tears my heart when I hear trees rustling in the wind at evening. If one listens to them silently for a long time, this longing reveals its kernel, its meaning. It is not so much a matter of escaping from one's suffering, though it may seem to be so. It is a longing for home, for a memory of the mother, for new metaphors for life. It leads home."  
Prussian poet Joseph Freiherr von Eichendorff expressed how the forest embodied freedom and the idea of home: "Gentle rustling in the treetops – Little birds flying afar – Springs bursting from silent peaks – Tell me where my homeland lies." 
Towards the end of the 18th century, Romanticism became a dominant theme in poetry, painting and music including in the fairy tales of the Brothers Grimm. The forest is the stage: Little Red Riding Hood meets the Wolf, Hansel and Gretel are abandoned, four mistreated animals become the Town Musicians of Bremen. German Romanticism also stylized the forest as a symbol of unity. The forest is more than the sum of its trees. It is a central part of German identity and culture that today is becoming a defining symbol of a sustainable future.
Fast Forward:
Wood Wide Web is a term Canadian research scientist and professor of forestry Suzanne Simard first coined twenty-five years ago. Simard tells us that trees communicate with each other. She describes how they are interconnected, send each other messages and she speaks about the prominence of all important mother trees.
Simard and the German forester Peter Wohlleben are on the forefront of a much-needed new understanding of how trees live, and forests thrive. A few years ago, Wohlleben described the Hidden Life of Trees in his New York Times bestseller.
Modern Germans understand that the mystical and religious connection of their long-ago forbearers, who believed their Gods resided in tree groves, is today the very practical knowledge that healthy forests are needed for our survival.
Four experiences of many available: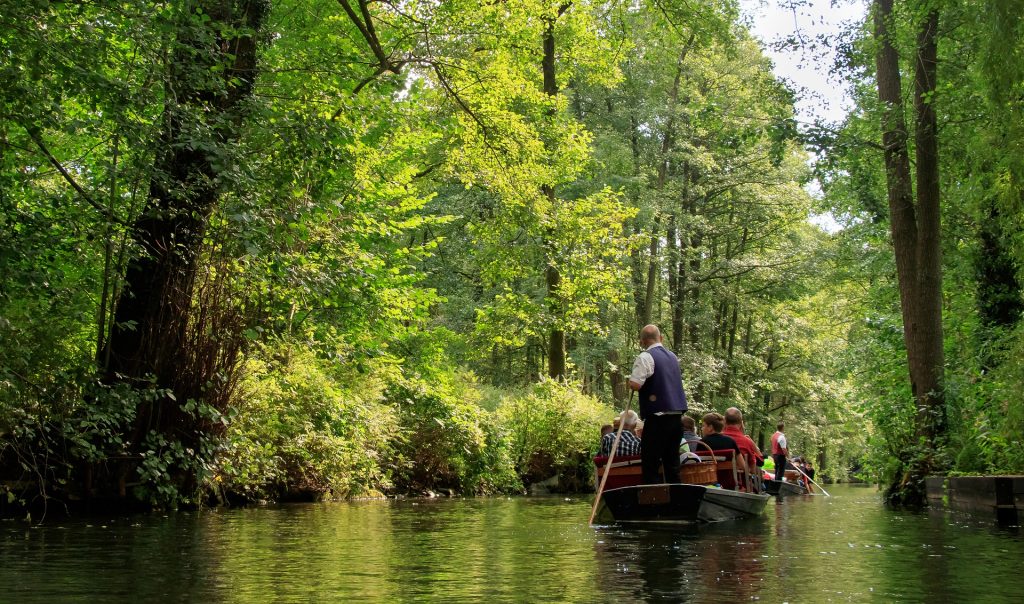 Sixty miles south-east of Berlin is the Spree Forest, a water meadow setting that has managed to stay largely natural in spite of centuries of human activity. The UNESCO World Heritage listed Spree Forest Biosphere Reserve mixes a mosaic of meadows, fields and forests with waterways. Ideal for a variety of plant and wildlife, a visit also highlights the customs and traditional costumes of the Slavic Sorbs minority living here. One-day or multiple-day visits can be included in any itinerary. The area and waterways allow for bikes, canoe or very enjoyable, traditional Spree Forest barge travel.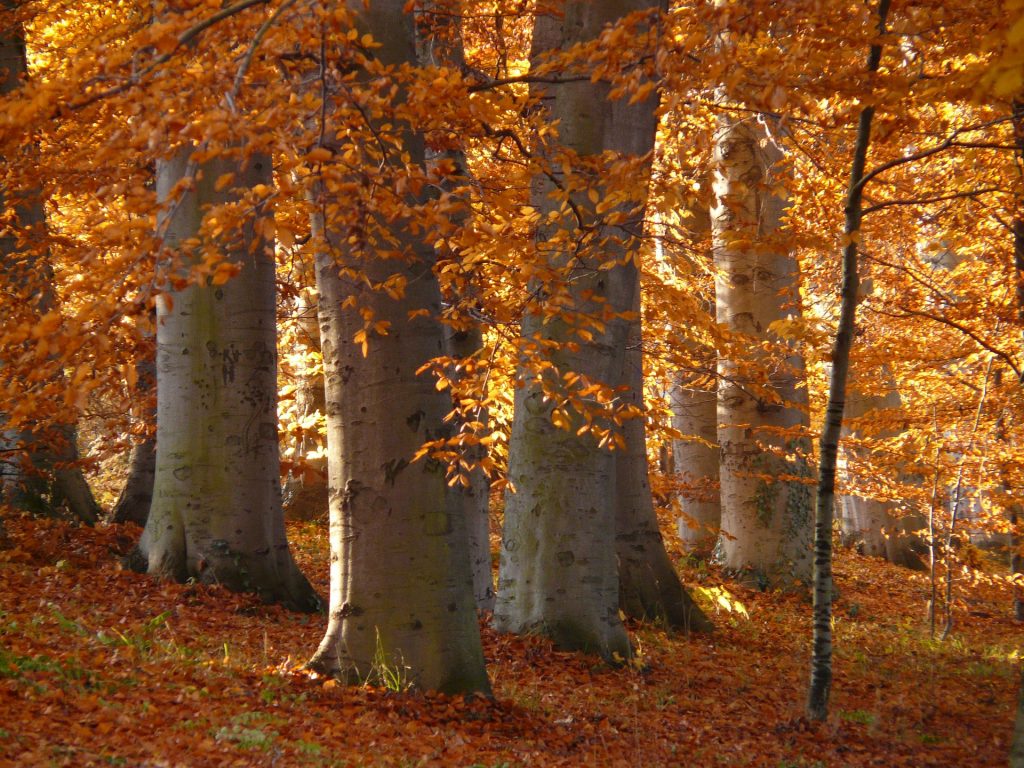 Some fifty-five miles south-west of Cologne (35 miles from Bonn) we will find the Waldakademie (forest academy) Wohlleben in the small town of Wershofen. The aforementioned Wohlleben is Germany's tree whisperer. His academy provides guided tours and overnight adventures in the protected, adjacent forest reserve familiarizing the visitor with the emerging understanding of how trees communicate with each other through their root- network, warn and protect each other from danger, and look after their off-spring.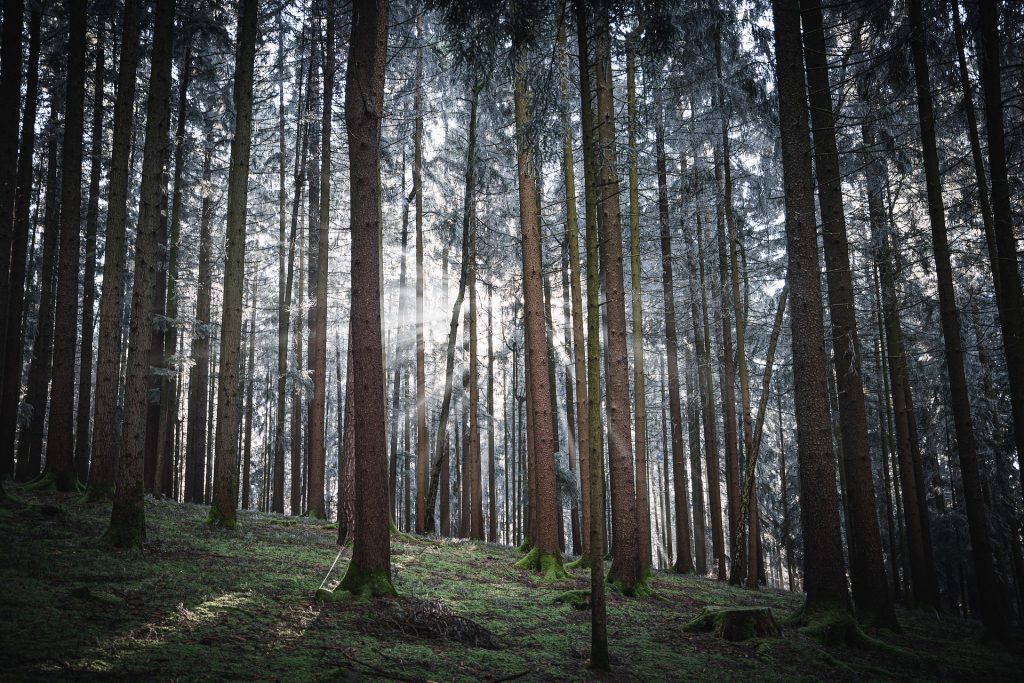 The town of Neuschoenau, some thirty-five miles from Passau, puts you at the center of the Bayerischer Wald. Munich is under three car hours to the south. Here the woodland of beech, spruce and fir is densely packed with tall trees, wild and ancient. However, it is accessible offering many hiking paths and even a treetop walkway with gorgeous views of the surrounding Bavarian landscape.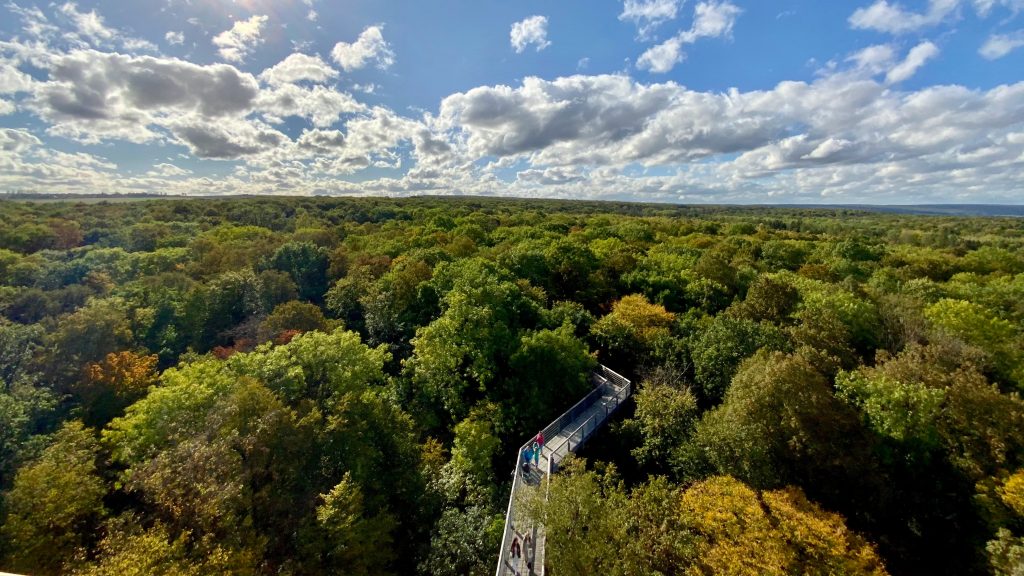 The UNESCO World Heritage site Hainich Forest, twenty miles from Eisenach of Luther and Wartburg fame, features the last remaining central European beech forest. The forest offers miles of hiking paths, a canopy walk and horseback riding. During winter one can take horse drawn sleigh rides.  And there are guided tours available, explaining every aspect of the forest and how care is taken to  safeguard its continued health.  
Find your dream vacation to Germany with a USTOA tour operator here https://ustoa.travelstride.com/trip-list/germany
With 89 years of exemplary service in travel, SITA remains as the go-to tour operator for exotic destinations worldwide. Headquartered in Los Angeles, SITA is renowned for its highly experienced team of international specialists and is dedicated to travel excellence in every element of its programs. As a deluxe, luxury tour operator specializing in Packaged, Independent, Customized and Groups travel, SITA has become a key source for both the Consortium and Agent network nationwide. SITA's well-planned tours focus on a destination's culture, history and unique geography providing the greatest value to clients.
About the author: Growing up on a horse ranch in Germany with a younger brother, two cousins and lots of animals, travel was part of our annual family rhythm as long as I can remember. Summers were spent in Italy or Spain, winters in Austria for skiing and there were trips to the Baltic Sea or along the Rhine and Mosel with visits to castles and towns along those rivers. After graduating from high school on an island in the North Sea and while a university student in Germany, friends and I drove all over Europe during summer vacations. Those trips also included Turkey, Morocco and several of the countries then still behind the Iron Curtain. I became a member of the travel industry community after completing my studies at a California university. Visits to countries in Asia, Africa and travel in Australia and New Zealand have since broadened my geographic and cultural knowledge.