Dreamy African Honeymoons with Allure, Passion, Enchantment, Love, and Intrigue
By: Lion World Travel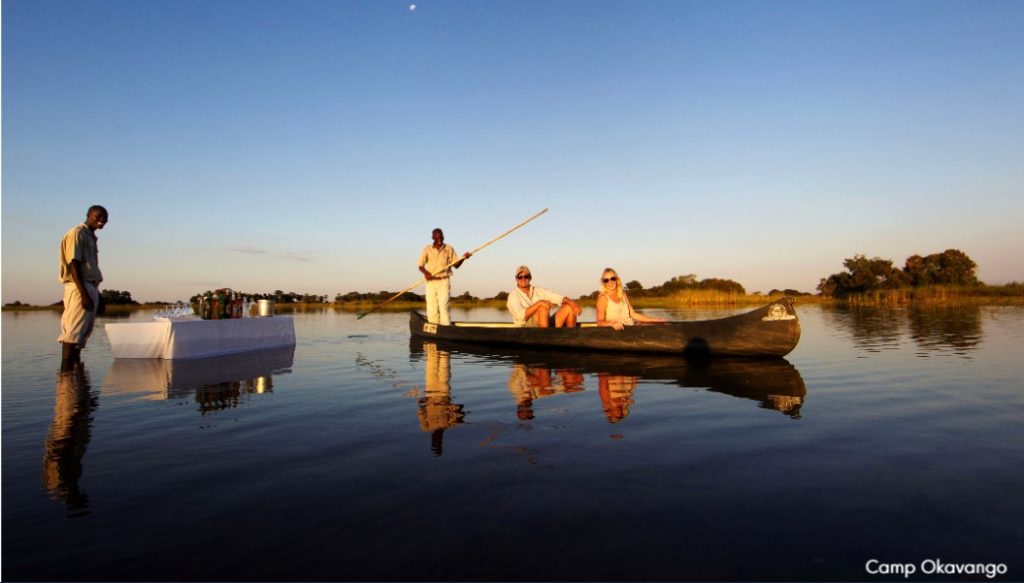 Africa is celebrated for its outstanding natural beauty and stunning destinations. It also delivers energy, passion, and splendor. The options are endless when it comes to your dream honeymoon in Africa. A mix of adventure and charm, beach time or active time, Africa has it all. Sunset drinks, romantic private dinners, spa treatments, wine-tastings, the great migration, Gorilla trekking or a leisurely mokoro ride are all examples of the variety of experiences one can enjoy on a honeymoon in Africa. It all adds up to a life-changing experience and the perfect recipe for love.
South Africa is one of the most popular African honeymoon destinations and it's not hard to see why. From the sweeping vineyards of the Cape Winelands to the gourmet food in Franschhoek, the vibrance of Cape Town and the wildlife-rich Kruger National Park, to an overnight in a romantic treehouse on safari and luxurious safari lodges, it checks all the boxes as far as romance is concerned.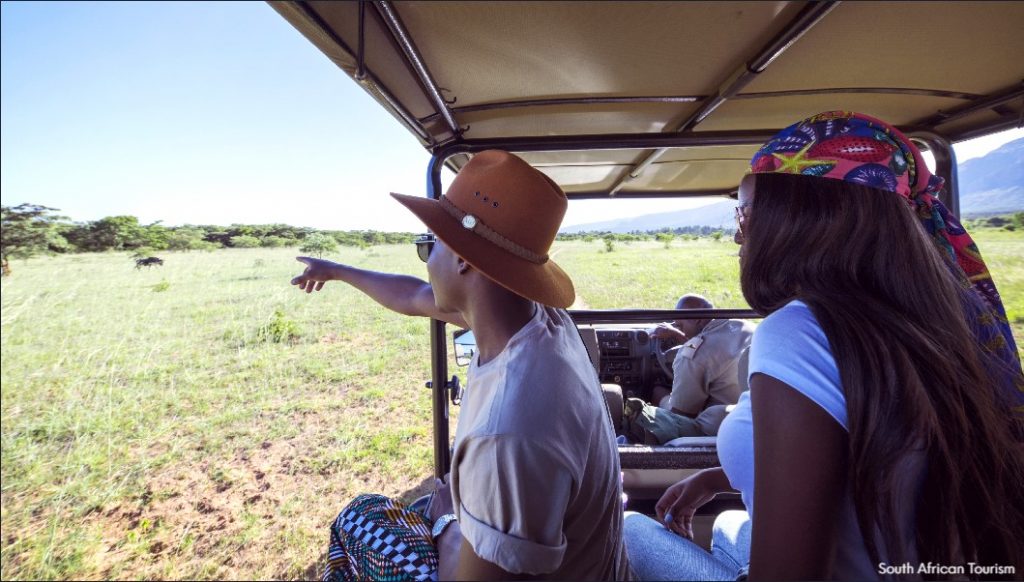 Botswana is the place for an exceptional honeymoon, with its deltas brimming with life, striking scenery and wildlife in pristine wilderness areas, along with a list of exciting activities from leisurely mokoro trips to exciting game drives, a romantic sundowner cruise on the Chobe River, hot air balloon flights and quad biking for an adrenaline rush. Then there's the most luxurious tented accommodations at intimate safari camps in the most idyllic locations that you have ever seen. Botswana offers unmatched experiences.
Victoria Falls is a popular stop after a honeymoon safari in South Africa and Botswana. Imagine staying in a Treehouse Suite on a private Island, nestled amongst the treetops with your own private deck, plunge pool and personal butler. Sleep out under the stars in an exclusive star-bed treehouse and explore the lush rainforest and wildlife of the spectacular Victoria Falls. The perfect romantic way to end the day is to indulge in a candlelit dinner for two or toast your love on a sunset cruise.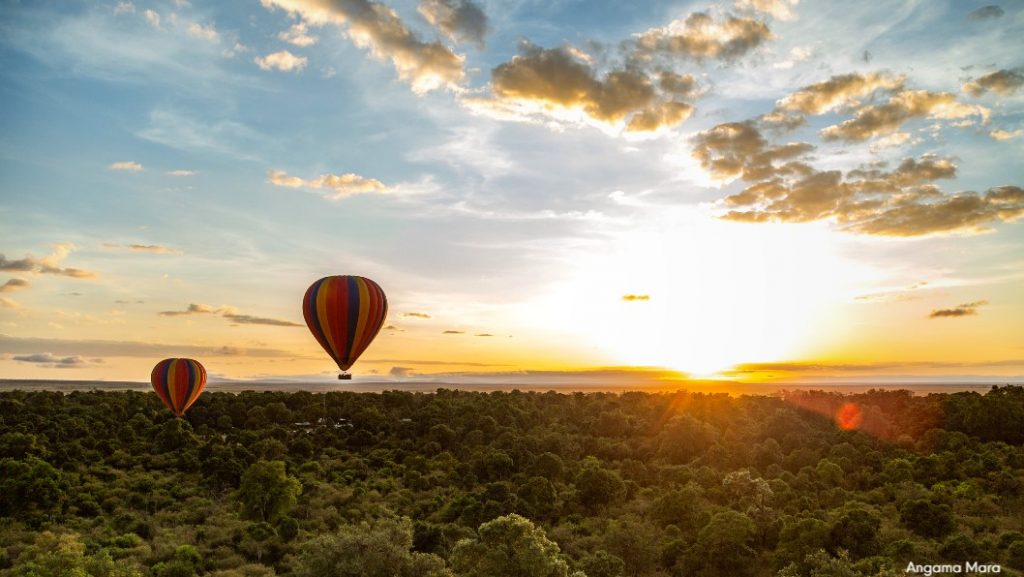 While on safari in Kenya or Tanzania your days will be filled with incredible wildlife sightings and magical experiences like a sunrise hot air balloon ride with champagne and candle-lit dinners under starry skies. One can add an escape to Zanzibar Island, a place of mystery and blissful beauty especially when you have your partner by your side to admire the crystal-clear waters, white sandy beaches, and swaying palm trees of the "Spice Island".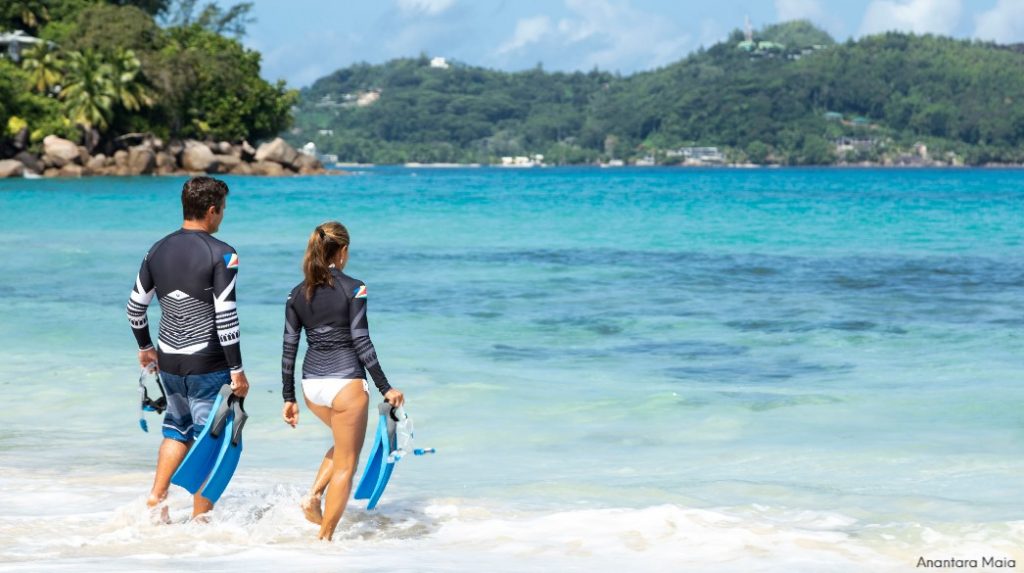 Known for its sunny skies, unspoiled palm-fringed beaches, azure waters, excellent diving reefs with multitudes of tropical fish, Mozambique has so much to offer. The long, dune-bordered beaches, well-preserved corals, pounding surf, secluded archipelagos, and graceful dhows with billowing sails all add to its beauty. There is a wealth of experiences to delight the senses, along with the British-style architecture, energetic nightlife, fascinating cultural mix, and vast expanses of stunning scenery.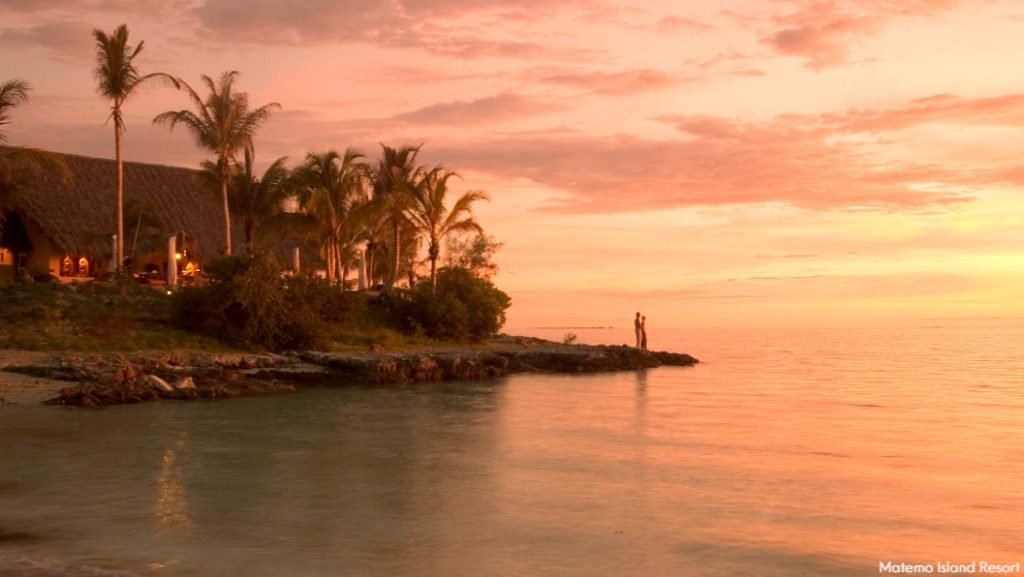 For a more relaxing honeymoon, unwind on white sandy beaches, watch unforgettable African sunsets, take scenic walks, scuba dive in crystal clear waters and enjoy a romantic picnic on the beach in Mauritius. Or head to the turquoise waters and sun-drenched world-renowned beaches of the Seychelles for an ideal post-safari retreat in a perfect tropical paradise with its palm-fringed beaches and warm waters. Enjoy a couples massage and end your days sipping champagne on the beach while watching a magnificent sunset.
No matter where you choose to travel on your dream honeymoon in Africa, you will return with many wonderful memories of the warm African hospitality on your epic romantic trip of a lifetime.
Find your dream vacation to Africa with a USTOA tour operator here https://ustoa.travelstride.com/trip-list/africa .
About Lion World Travel
Making safari dreams come true for more than 58 years, Lion World Travel is one of North America's largest operators to the continent of Africa. We love Africa and specialize in affordable luxury safaris for group travel and individual tours to Southern Africa, East Africa and Egypt. As a proud member of The Travel Corporation (TTC), we are part of the largest privately-owned travel company in the world. Our Africa Specialists have first-hand knowledge of Africa, enabling Lion World Travel to provide 5-star service and confidently assist clients in creating their own personalized African adventures. Lion World Travel is committed to offering the best value safari options and an unforgettable travel experience that matches the interests and budgets of each client.