by Colin Roohan, AFAR Ambassador
Prior to heading to Taiwan I asked several friends of mine, most of which are well-traveled, what they thought of their time spent on this beautiful island and in most cases they all replied with the same thing: they wished they had seen more than just Taipei and its surrounding areas. They marveled at the Taipei 101 building, sampled some world famous dumplings from Din Tai Fung, and soaked up the history on display at Taipei's finest museums…but that was all. They talked of how they could see the gorgeous coast and the mountainous terrain while flying in, but regretted not getting to see it up close. Now, don't get me wrong, I do love a good dumpling, but when I got my tour itinerary from USTOA tour operator member Ritz Tours that included phrases like "pristine lakes", "secluded temples" and "misty mountains", I was thrilled.
The west coast of Taiwan is scenic and full of lush, green mountains occasionally decorated with reflective rice fields or orchards bearing fruit. We made stops at several impressive religious sights: The Wenwu Temple – filled with devotees lighting incense and worshippers throwing buei (moon blocks) in order to ascertain the gods' advice, Xuanzang Temple – which houses the remains of the famous Chinese Buddhist monk who's journeys inspired the novel Journey To The West, and the massive Fo Guang Shan Buddhist Monastery – which serves as the headquarters for the Fo Guang Shan, an international Chinese Mahayana Buddhist monastic order with architecture that is a little extravagant but so beautiful you'll be in awe for hours.
In stark contrast to the peace and serenity of the temples, the city of Kaohsiung (Taiwan's second largest) was a bustling hub of activity. We entered the city close to dusk, and after stops at the lovely Lotus Pond, which was surrounded by temples and pagodas, we followed the pulsating path of neon directly to the famous Liuhe Night Market.  Over 100 different food vendors at the Liuhe Night Market make it a great place to try one of Taiwan's well-known street-eats like the famous (or infamous depending on the diner) stinky tofu that has an aroma sure to stop you midstride. On the less pungent end of the culinary spectrum you can find a plethora of fried meats or vegetables, as well as the ubiquitous pork-belly bao bun and if you're looking for something sweet the mango-ice dessert is a must.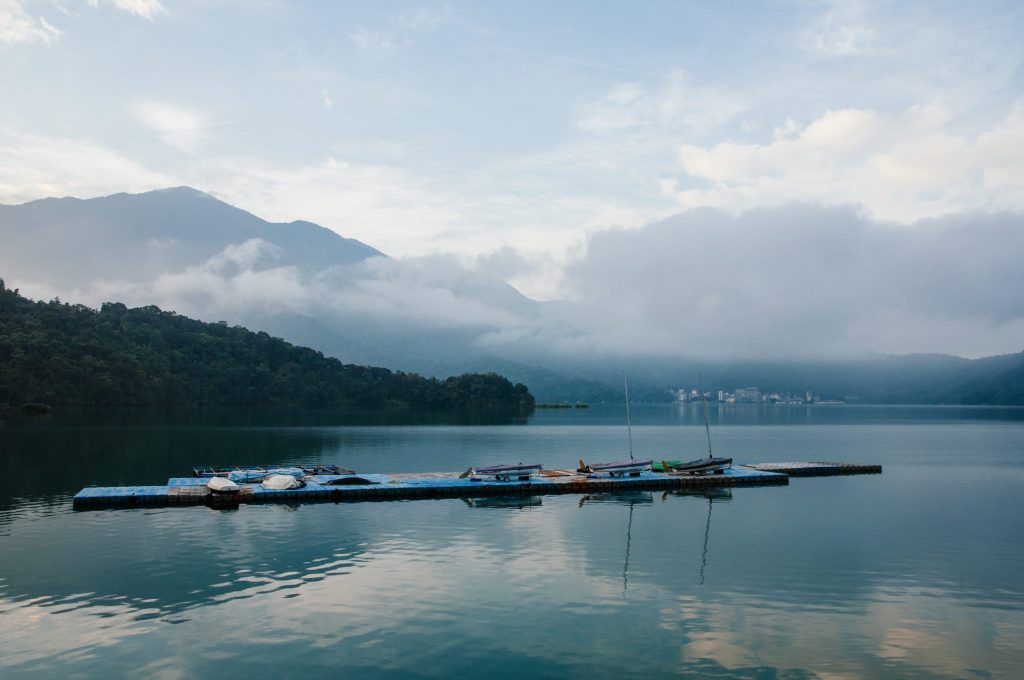 As stimulating and exciting as the big, bright cities of Taipei and Kaohsiung are, the true highlight of the first leg of my Taiwanese tour was the tranquil Sun Moon Lake, located southeast of Taichung. As our bus headed deeper and deeper into the forest the temperature dropped, and soon the bus surrounded by a stagnant fog. The driver slowly crept around one final curve of the road and we saw our first glimpse of the lake. It was such a striking scene it prompted several tour members (myself included) to grab their cameras.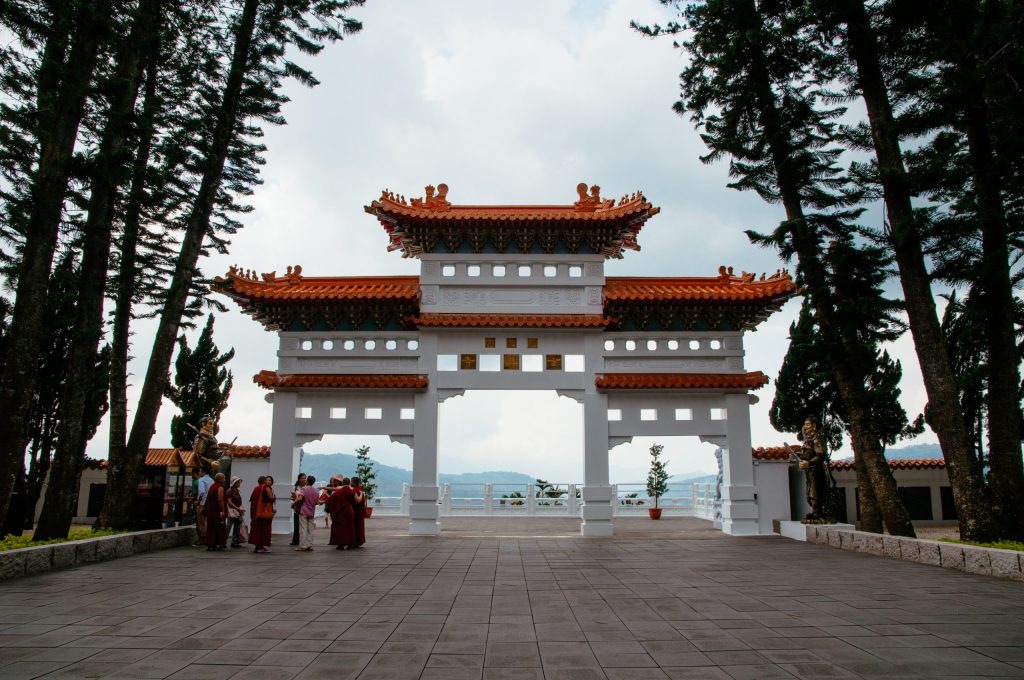 We made several stops around the Sun Moon Lake area. The most overwhelming was the towering Tsen Pagoda. We reached the pagoda as a light drizzle started to come down; I entered the base of the pagoda and looked up through the hollow cavity and was mesmerized by two Escher –esque corkscrew staircases which led to the top. To make things even more surreal there was a huge bell that was occasionally struck, causing an echo throughout the entire structure. I made my way toward the top and popped my head out of a window to catch a fleeting glimpse of the mist lifting off of the lake. It was a beautiful sight that will leave an impression on my mind for a long time.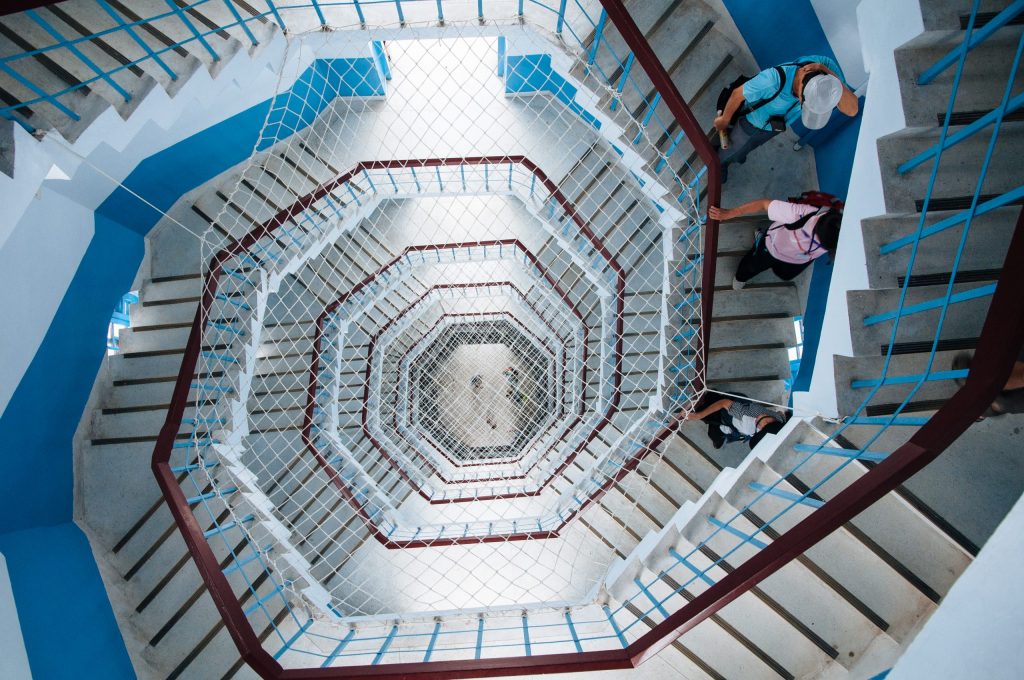 When we boarded the bus again, our guide, Lenny, told us about our hotel, the award winning, Fleur de Chine Hotel. Lenny informed us of the natural hot springs, which you could enjoy in the hotel's spa. Or, if you wanted a little more privacy Lenny told us that the hotel also gives guests the option to fill a smaller tub in their own room with the natural hot spring water. I opted to try both and even though the larger public spa was nice, my tub (which was surrounded by a wall of glass) combined with several cups of locally grown Oolong tea was enough enticement to make me want to lock myself in my room for a week straight. Nonetheless, everyone on the bus looked a little rejuvenated that next morning.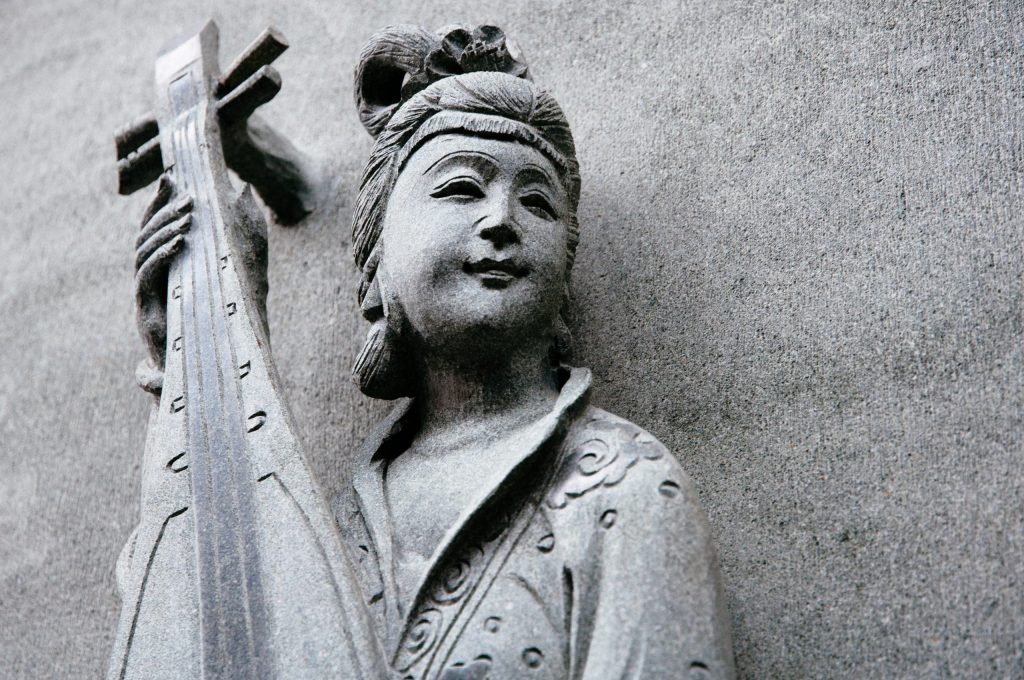 I thoroughly enjoyed the start of my tour of Taiwan. Ritz Tours did an incredible job scheduling an itinerary that showed me some of the most intriguing aspects of travel in Taiwan. This was only the west coast portion of the tour and it was off to an incredible start. I had been able to explore both cities and countryside alike, talk with locals to better understand Taiwan's culture, and eaten my weight in pork belly bao buns…life was good.
For highlights of Colin Roohan's tour through Taiwan, click here.
Colin Roohan is a travel photographer interested in documenting experiences with culture and life. In addition to his work with AFAR, Colin has been published in Travel + Leisure, The Royal Geographical Society's Hidden Journeys, and Groove  Magazine, amongst others. In addition to journalistic pursuits, Colin captures portraits and documents events around Southern California.
---