By Flash Parker, AFAR Ambassador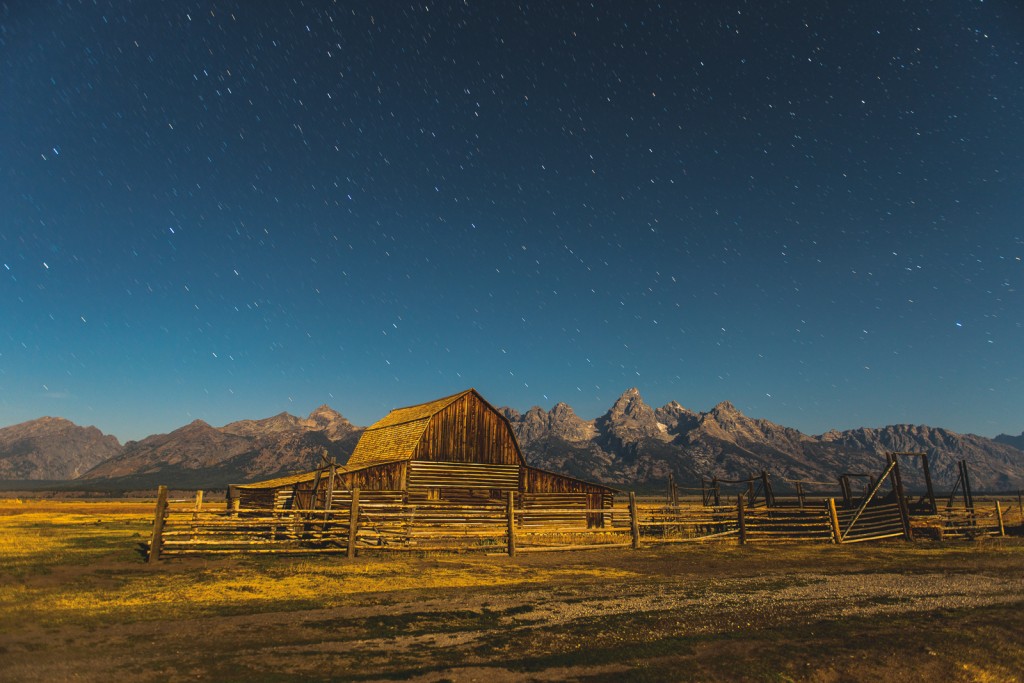 As the one Wyoming resident on my recent Go Ahead National Parks tour, I had a grand old time talking local lifestyle with my new touring friends while visiting Jackson, the Grand Tetons, and Yellowstone National Park. It's not every day that I get sent out on assignment in my own backyard, and the opportunity to explore the great wild Wyo with a group of unfamiliar faces was part of the reason I accepted this assignment in the first place; the Cowboy State is one of the country's most spellbinding destinations, and it's always thrilling for me to be with people experiencing its wonders for the first time.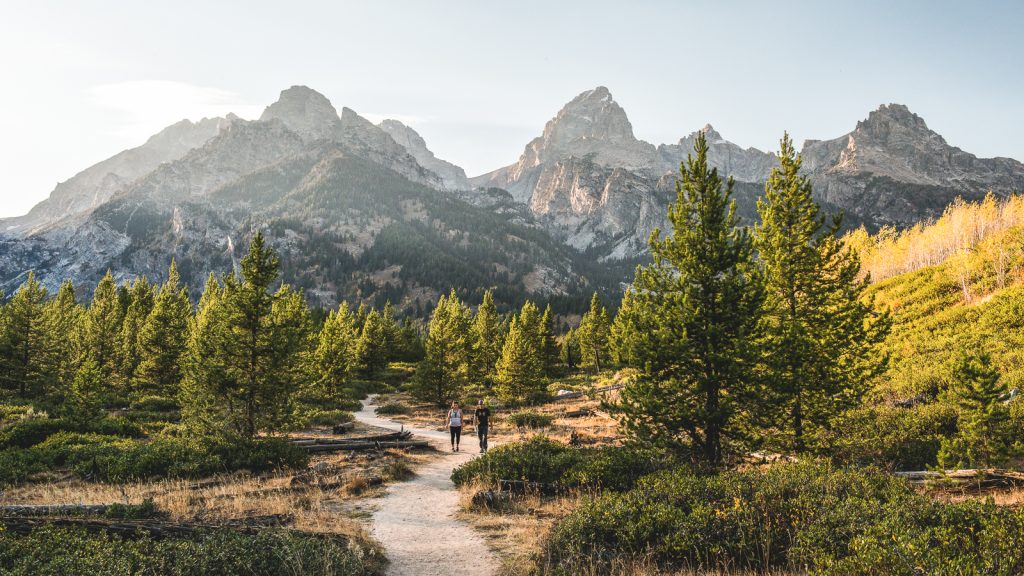 As our bus motored through Grand Teton NP, our tour director, Adrian, tossed me the microphone, and I proceeded to rattle off a few facts about the local atmosphere.
Bison are less friendly than elk, moose are less friendly than bison, and bears are least friendly of all. Except for badgers. And wolverines. They're worse than bears. Cows are cool, but bulls are mostly ornery. More on bulls later.
Mountains are for climbing, woods are for hiking, and rivers are for traversing. And yes, Surf Wyoming is a real thing.
Geyser gazing is a great pastime, rodeo is a real sport, Rocky Mountain oysters (those poor ballless bulls) are not at all what they sound like, and you should wear your best boots and spurs when you visit the Million Dollar Cowboy.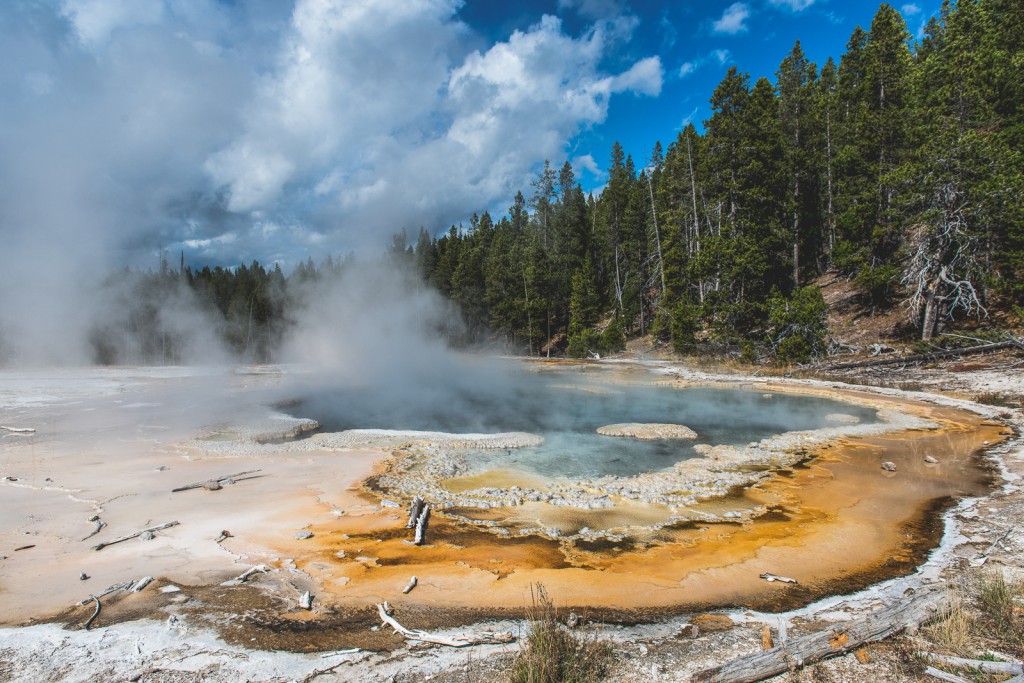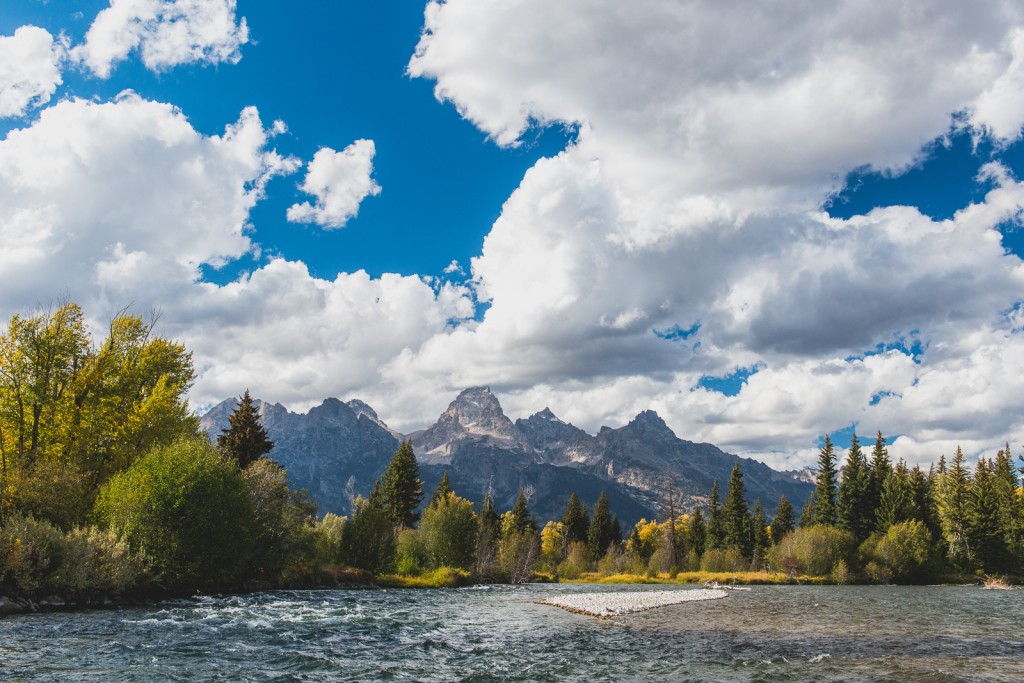 As I wrapped our Wyoming Q&A, we arrived at the Old Faithful Visitor Education Center, and thrust ourselves into the throngs of onlookers eagerly awaiting the great geyser's eruption. Adrian's clever anecdotes and inside knowledge of both Grand Teton and Yellowstone lent the parks a feeling of familiarity and deepened the sense of spectacle, and left each of us charged to explore on our own. Many of us used our time to wander the boardwalk and gaze into bubbling mud pits, fumaroles and geysers, and a few were lucky to spot bison and coyotes playing in the muck.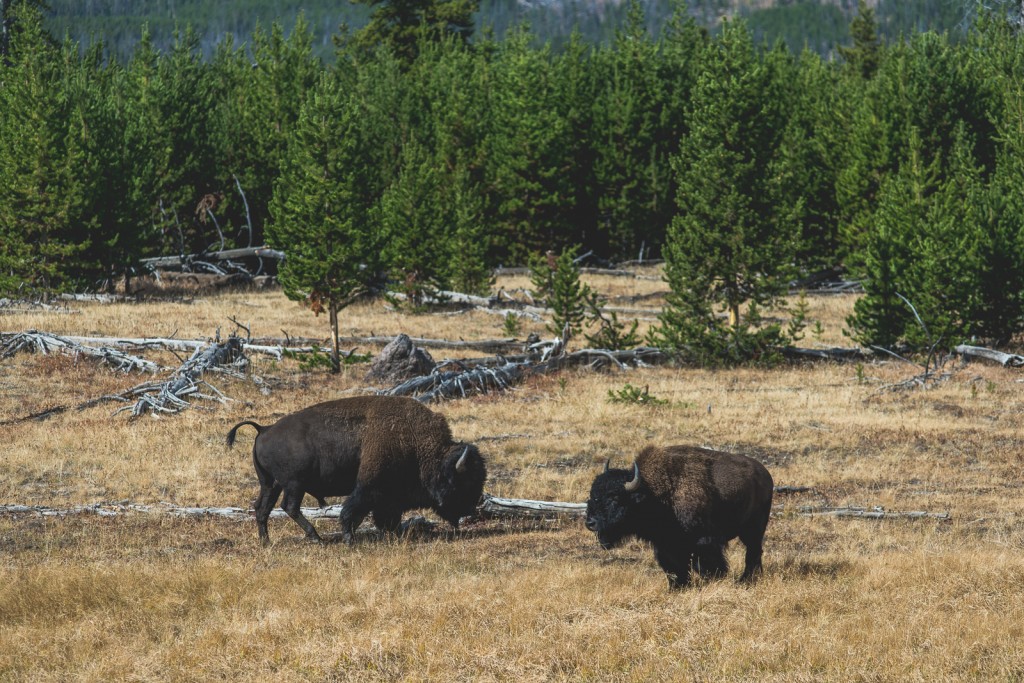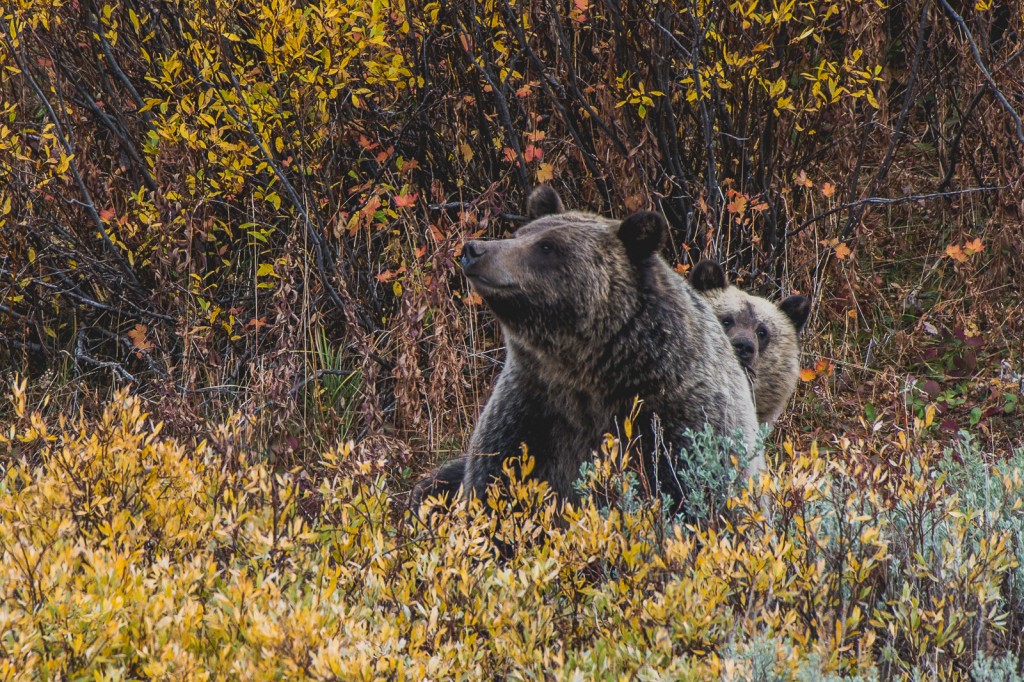 We rolled on, deeper into the park, taking in the spellbinding views and ancient majesty at the Grand Canyon of the Yellowstone, where silence fell upon our party like a blanket. We hiked String Lake together, marveling at the towering Tetons, so close we could reach out and touch them, and floated down the serpentine Snake River with the good folks from Solitude Float Trips, who graciously shared the water with us (and a few of woodland creatures for good measure). In the evening we wandered the streets of picturesque Jackson, huddled under the elk antler arches in the town square, feasted on rustic pub grub at The Local, sampled quintessential craft beers at the iconic Snake River Brewing Co., and went all the way nouveau-Wyo at Thai Me Up and Melvin Brewing. Jackson's sensational food scene is certainly its robust food scene.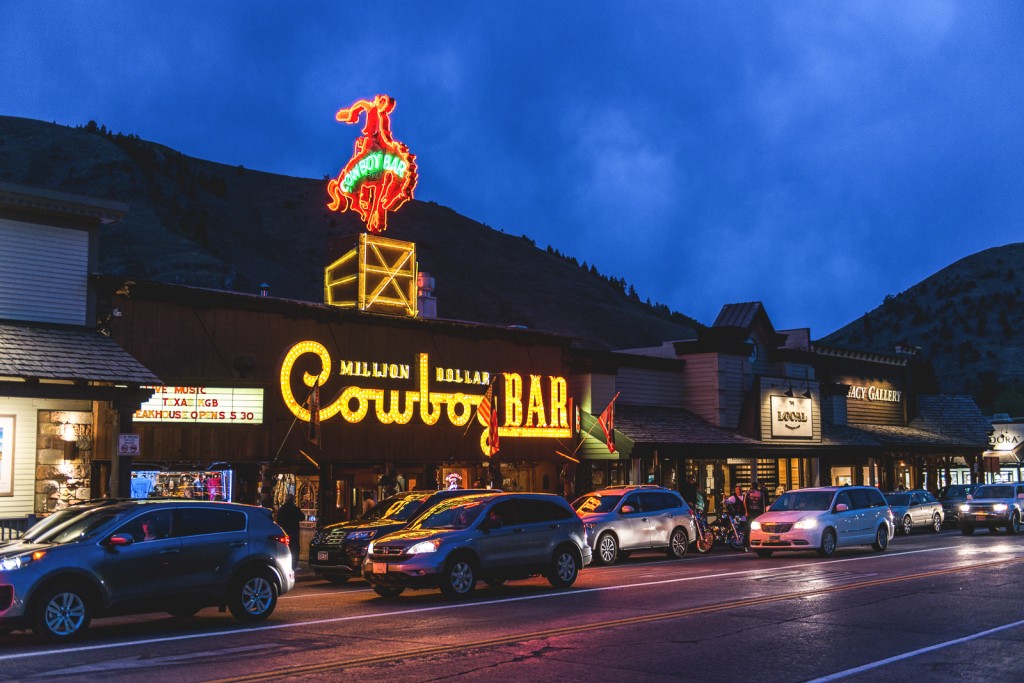 The Wyoming segment of our Go Ahead tour was a remarkable three day stretch that blended into one epic experience. I live and play in Wyoming, and I know this part of the state well – and I know that Go Ahead delivered an immersive, experiential adventure, with plenty of time for solo exploration. As far as glimpses at the Wyoming way of life go, this was a great one.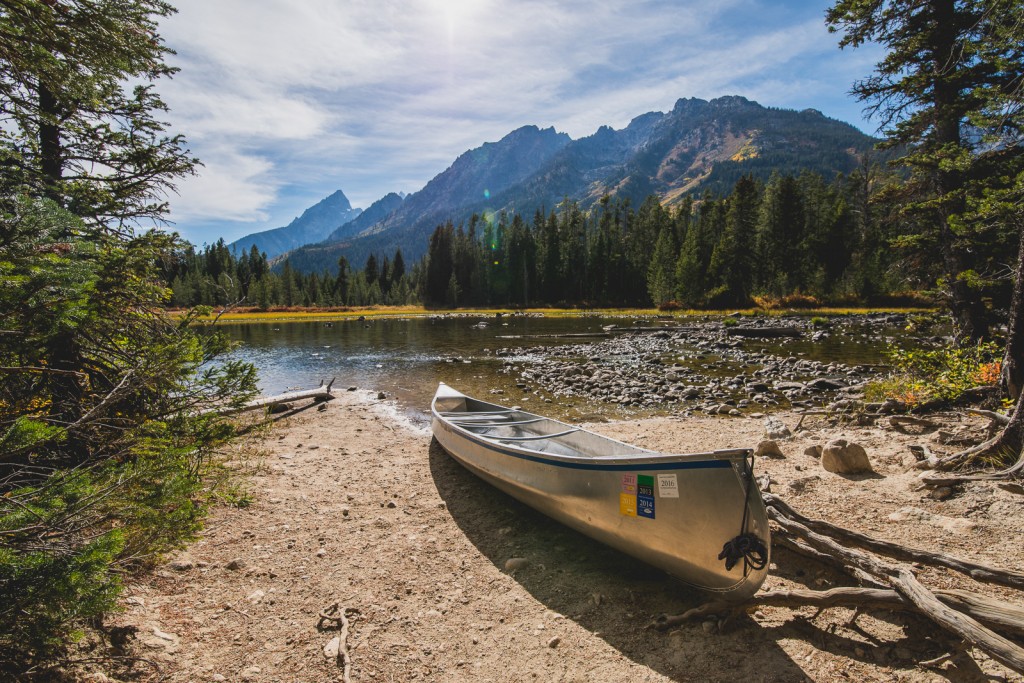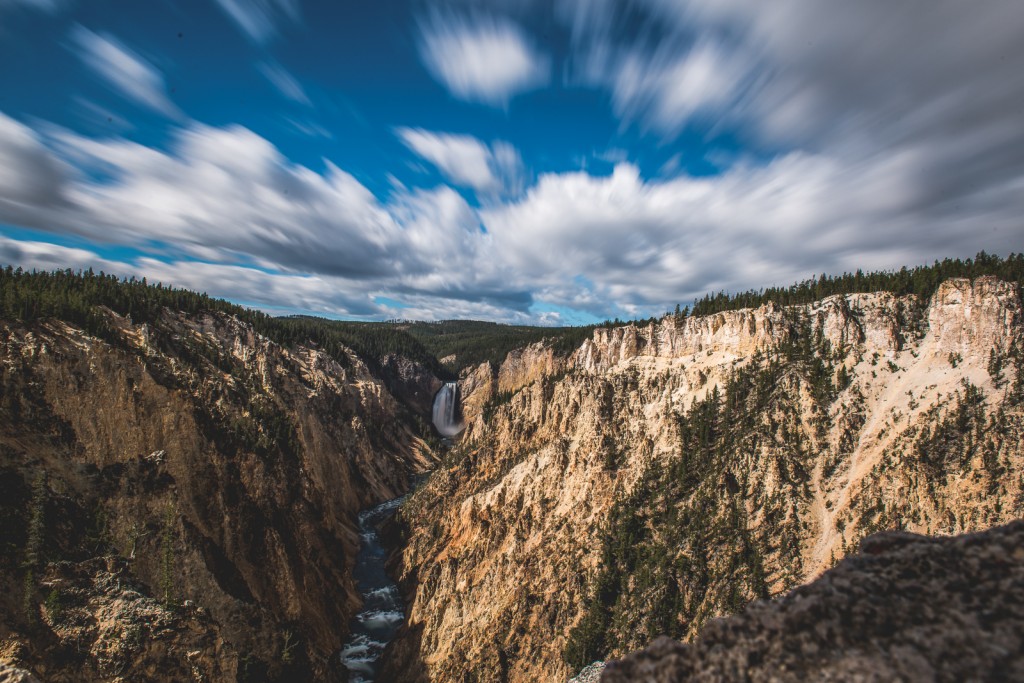 Interested in learning more about Shawn's journey? Read more about it on AFAR.com and check out Go Ahead's U.S. National Parks tour.
Flash is a journalist, photographer, and author based in Wyoming. His work has been published by AFAR, GQ Magazine, USA Today, Voyeur Magazine, Reader's Digest, Get Lost Magazine, Celebrated Living, Asian Geographic, Food and Travel, American Cowboy, and more. Flash is the reigning 2016 SATW Bill Muster Photographer of the Year.
---